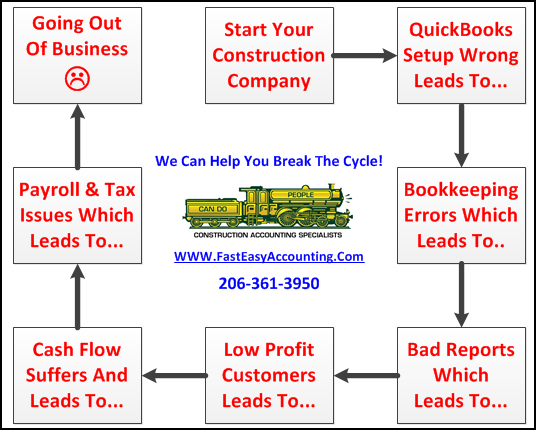 ---
Does Your Construction Company Bookkeeper Make

You Feel Like You Have An Adult Day Care Center?
Is efficient bookkeeping difficult to achieve? Is your construction company underutilizing software? Do you have lack of confidence in your QuickBooks financial and Job Costing Reports?
Are you babysitting your bookkeeper who is supposed to be saving you time and money, not causing you to multitask instead of focusing on things that make you money?
Are you a $100 an hour producer being slowed down by a $15 hour bookkeeper who has to be told what to do over, and over and over?
Read More