Construction Project Manager Thinking Patterns
Understanding How Construction - Project Managers, PM's and Certified Project Management Professionals work (PMP) Workers think and some of the reasons why they do what they do, which can take you by surprise, will help you run your construction business smoother and improve your bottom line profits because as we know There Is no money in Chaos.
"If You Know The Answers - The questions will not bother you"
Professional Construction Project Managers - Thinking patterns are the opposite a well-trained construction worker or computer network technician. Their comfort zone is defined by the following:
If it isn't broke, how can I ensure it stays that way?
When it breaks, I fix it, then I look for the root cause, and work on that
I maintain it so that it does not deteriorate into an emergency
Everybody is my client; I work for the internal and the external client
When I have to fix things, I must not have done my job right in the first place
I gain recognition from knowing things are running smoothly and predictable
My clients are important; the world revolves around them
I don't know everything, so I ask lots of questions to uncover problems and opportunities
I delegate responsibility to those who can handle it and I guide them to success
I read instructions, because somebody else learned it the hard way, and wrote about it
Everything under my control is my responsibility; therefore I empower myself to fix it
When a serious problem arises I work with the team to develop a plan before it gets out of control
Finally, I don't reinvent the wheel; I find who is doing things right and copy their success
The Professional Construction Project Manager - Is conditioned to avoid emergencies by being proactive and to have systems in place to deal with emergencies when they arise. After the emergency has past the effective Construction Project Manager evaluates the root cause of the emergency and implements change in the system to avoid a repeat performance.
They Understand A Key Part - Of what they do to remove obstacles and temptations that keep construction workers technicians from peak performance, run interference for them when they screw up and make sure they get recognition and credit when the project goes well.
The Illustration below from the book The 21 Irrefutable Laws of leadership by John C. Maxwell: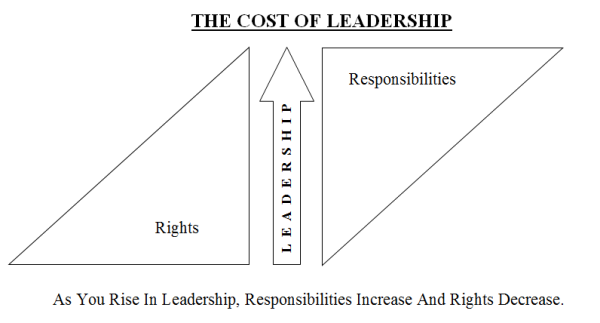 We Remove Contractor's Unique Paperwork Frustrations
Need A Mentor? - Someone who has been were you want to go and can guide you. We would like to be that person for you. Fill out the form on the right or call Sharie 206-361-3950 or email sharie@fasteasyaccounting.com and schedule your no charge one-hour consultation
For Construction Company Owners who do not need the full power of QuickBooks for contractors and want 24/7 online access we offer Xero Accounting Online and we have custom setup for construction companies. Click Here For More.
This Is One More Example of how Fast Easy Accounting is helping construction company owners all across the USA including Alaska and Hawaii put more money in the bank to operate and grow your construction company. Construction accounting is not rocket science; it is a lot harder than that and a lot more valuable to people like you so stop missing out! Call Sharie 206-361-3950 or sharie@fasteasyaccounting.com and schedule your no charge one-hour consultation.
Profitable Contractors and Construction Company owners have known about the value of outsourced bookkeeping services and contractor coaching services like ours for a long time and now you know about it too!
We Scan Your Receipts And Invoices link the appropriate transactions to QuickBooks or Xero Accounting Online depending on the construction accounting service you are using and provide ongoing Cloud Based Contractors Bookkeeping Services by accountants who understand construction.
Thinking About Outsourcing Your Contractors Bookkeeping Services?
Click On The Button Below To Download A Free Guide
Fill

Out The Form And Get The Help You Need!
Need Help Now?
Call Sharie 206-361-3950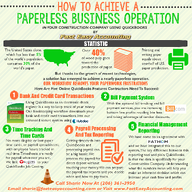 We Are QuickBooks Experts Specializing In Construction Bookkeeping Services
About The Author:

Randal DeHart, PMP, QPA is the co-founder of Business Consulting And Accounting in Lynnwood Washington. He is the leading expert in outsourced construction bookkeeping and accounting services for small construction companies across the USA. He is experienced as a Contractor, Project Management Professional, Construction Accountant, Intuit ProAdvisor, QuickBooks For Contractors Expert and Xero Accounting Specialist and Bill.Com Certified Guru. This combination of experience and skill sets provides a unique perspective which allows him to see the world through the eyes of a contractor, Project Manager, Accountant and construction accountant. This quadruple understanding is what sets him apart from other Intuit ProAdvisors and Xero accountants to the benefit of all of the construction contractors he serves across the USA. Visit http://www.fasteasyaccounting.com/randal-dehart/ to learn more.
Our Co-Founder Randal DeHart - Is a Certified PMP (Project Management Professional) with several years of construction project management experience. His expertise is construction accounting systems engineering and process development. His exhaustive study of several leading experts including the work of Dr. W. Edward Deming, Michael Gerber, Walter A. Shewhart, James Lewis and dozens of others was the foundation upon which our Construction Bookkeeping System is based and continues to evolve and improve. Check out our Contractor Success Map Podcast on iTunes and Follow Randal on Google+Follow Randal on Google+

Our Co-Founder:

Sharie DeHart, QPA, is the President of Business Consulting And Accounting (Fast Easy Accounting) in Lynnwood, Washington. She is the leading expert in managing outsourced construction bookkeeping and accounting services companies and cash management accounting for small construction companies across the USA. She encourages Contractors and Construction Company Owners to stay current on their tax obligations. She offers insights on managing the remaining cash flow to operate and grow their construction company sales and profits so they can put more money in the bank. Call 1-800-361-1770 or sharie@fasteasyaccounting.com.