Free Estimate Template On Excel For Contractors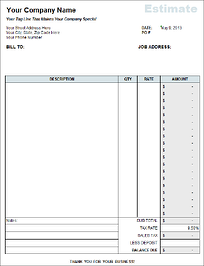 Trouble With Estimates?
Do you want a Fast Easy Estimate form?

Have you ever said "I need a simple estimate!"

A simple estimate you can use anytime and anywhere?

Something the contractors bookkeeper can understand and put in QuickBooks?
You need this simple estimate because you can use it anytime, anywhere. It has lines for description, quantity, rate, and amount. It automatically subtotals the items, adds sales tax (if you need it) and totals everything for you!
Fill it out, give it to your customer and get the job!
The construction bookkeeper puts the estimate in QuickBooks and you have a new project!
Fill out the form to get your FREE Estimate form
If you need help with QuickBooks Setup, QuickBooks Cleanup or Outsourced Contractor Bookkeeping we can help! All work is performed at our office in Lynnwood, Washington.
If you like the Free Invoice Form for construction companies perhaps you would also be interested in a Free Change Order form. Simply click on the button below:
When a construction project grows beyond two invoices, and you add job deposits and change orders the process gets real tricky. There is no "Magic Button" in QuickBooks that will generate a complex invoice that makes sense to your customer.
We have an application for payment system similar to the G702/G703 we developed on Excel for complex invoices that can use to generate complex invoices for you. You do not need Excel or any Excel skills because we do everything for you and send it to you as a PDF file!
These invoices show the money trail from beginning to end in a way that everyone can understand and appreciate which means you get paid faster, with less hassle and your clients will love you for it!
Learn More About Commercial Payment Applications
Learn More About Residential Remodel Payment Applications
Learn More About Our Invoicing And Statement Services To Help You Get Paid Faster
Application For Payment Checklist
Need Help Now?
Call Sharie 206-361-3950
Profitable Construction - Companies have known about the value of online invoicing and bill payment to help increase their cash flow and profitability and now you know about it too!
Bill.Com Works With Xero Accounting Online And QuickBooks Desktop In The Cloud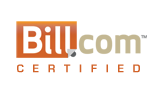 We Support Xero Accounting Online And QuickBooks Desktop In The Cloud

Thinking About Outsourcing Your Contractors Bookkeeping Services To Save Time And Money?
Click On The Button Below To Download A Free Guide

Fill

Out The Form And Get The Help You Need!
Need Help Now?
Call Sharie 206-361-3950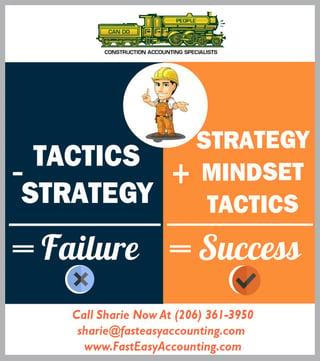 We Are QuickBooks Desktop Version And Xero Accounting Online Experts Specializing In Construction Bookkeeping Services
About The Author:

Randal DeHart, PMP, QPA is the co-founder of Business Consulting And Accounting in Lynnwood Washington. He is the leading expert in outsourced construction bookkeeping and accounting services for small construction companies across the USA. He is experienced as a Contractor, Project Management Professional, Construction Accountant, Intuit ProAdvisor, QuickBooks For Contractors Expert and Xero Accounting Specialist. This combination of experience and skill sets provides a unique perspective which allows him to see the world through the eyes of a contractor, Project Manager, Accountant and construction accountant. This quadruple understanding is what sets him apart from other Intuit ProAdvisors and Xero accountants to the benefit of all of the construction contractors he serves across the USA. Visit http://www.fasteasyaccounting.com/randal-dehart/ to learn more.
Our Co-Founder Randal DeHart - Is a Certified PMP (Project Management Professional) with several years of construction project management experience. His expertise is construction accounting systems engineering and process development. His exhaustive study of several leading experts including the work of Dr. W. Edward Deming, Michael Gerber, Walter A. Shewhart, James Lewis and dozens of others was the foundation upon which our Construction Bookkeeping System is based and continues to evolve and improve. Follow Randal on Google+