Accepting Credit Cards Increases Sales And Profits Immediately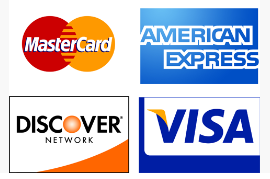 Unplanned Emergencies - Are stressful now add "how am I going to pay for this" to the mix and the anxiety increases exponentially! For most people cash in short supply which leaves using a credit card, getting a bank loan or selling something to raise cash as their best options?
For Example - Homeowner with leaking roof is going to get it fixed right away because rain water is damaging the interior of their home including some irreplaceable sentimental treasures including items passed down from parents and grandparents.
Who Will They Call? - You I hope! If you are their contractor and you are actively working and the contractor they like and trust.
Accepting All Credit Cards - Makes you the hero because they get instant financing and your Electronic Armored Car takes your money to the bank.
"Everybody wins, your client gets roof fixed, they earn airline miles and other perks and you made a sale which you could have easily lost to a competitor that accepts credit cards.
Add On Sales - Will more than make up for any fees you pay to accept credit cards. Prove it to yourself by asking twenty contractors that accept credit cards why they do and then ask twenty that don't and make up your own mind. In our past construction businesses when we accepted credit cards the profits increased over 100% and if I told you how much I guarantee you would not believe it!
Two Easy Ways - To massively increase cash flow and profits is to cut costs or increase revenue. One is limited the other one is not. Highly profitable construction firms focus on developing their Strategy to do both using The 80 20 Rule.
Please Do Not Misunderstand My intent - Money is not everything it is simply a way for you and your family to enjoy the good things of life. By serving your client base effectively giving them what they want your wealth will provide opportunities for other people who serve you to do the same.
One Of The Most Important - Things you personally can do for your fellow contractors is to be a leader by becoming rich and offering them a helping hand up.
Check Out Options For Accepting Credit Cards
By Clicking On Each Image Below
Profitable Construction - Companies have known about the value of outsourced bookkeeping services for a long time and now you know about it too!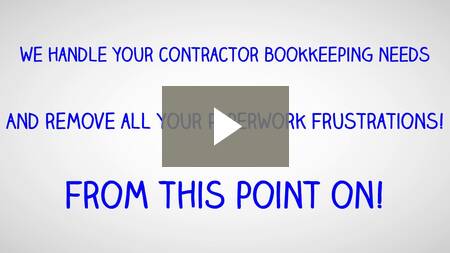 For Construction Company Owners who do not need the full power of QuickBooks for contractors and want 24/7 online access we offer Xero Accounting Online and we have custom setup for construction companies. Click Here For More.
We Scan Your Receipts And Invoices link the appropriate transactions to QuickBooks or Xero Accounting Online depending on the construction accounting service you are using and provide ongoing Cloud Based Contractors Bookkeeping Services by accountants who understand construction.
Thinking About Outsourcing Your Contractors Bookkeeping Services?
Click On The Button Below To Download A Free Guide

Fill

Out The Form And Get The Help You Need!
Need Help Now?
Call Sharie 206-361-3950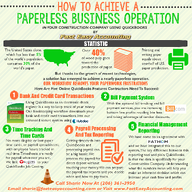 We Are QuickBooks Experts Specializing In Construction Bookkeeping Services
About The Author:

Randal DeHart, PMP, QPA is the co-founder of Business Consulting And Accounting in Lynnwood Washington. He is the leading expert in outsourced construction bookkeeping and accounting services for small construction companies across the USA. He is experienced as a Contractor, Project Management Professional, Construction Accountant, Intuit ProAdvisor, QuickBooks For Contractors Expert and Xero Accounting Specialist and Bill.Com Certified Guru. This combination of experience and skill sets provides a unique perspective which allows him to see the world through the eyes of a contractor, Project Manager, Accountant and construction accountant. This quadruple understanding is what sets him apart from other Intuit ProAdvisors and Xero accountants to the benefit of all of the construction contractors he serves across the USA. Visit http://www.fasteasyaccounting.com/randal-dehart/ to learn more.
Our Co-Founder Randal DeHart - Is a Certified PMP (Project Management Professional) with several years of construction project management experience. His expertise is construction accounting systems engineering and process development. His exhaustive study of several leading experts including the work of Dr. W. Edward Deming, Michael Gerber, Walter A. Shewhart, James Lewis and dozens of others was the foundation upon which our Construction Bookkeeping System is based and continues to evolve and improve. Follow Randal on Google+

We Remove Contractors' Unique Paperwork Frustrations
| | | | | |
| --- | --- | --- | --- | --- |
| | | | | |

Our Co-Founder:

Sharie DeHart, QPA, is the President of Business Consulting And Accounting (Fast Easy Accounting) in Lynnwood, Washington. She is the leading expert in managing outsourced construction bookkeeping and accounting services companies and cash management accounting for small construction companies across the USA. She encourages Contractors and Construction Company Owners to stay current on their tax obligations. She offers insights on managing the remaining cash flow to operate and grow their construction company sales and profits so they can put more money in the bank. Call 1-800-361-1770 or sharie@fasteasyaccounting.com.