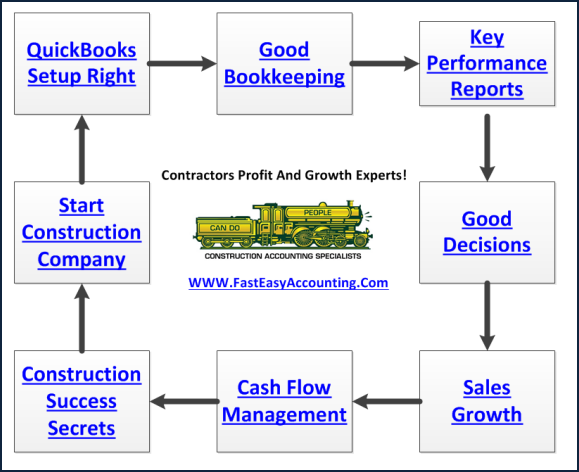 Construction Contractors Have Experienced The Worst Economic Times In The Past 100 Years And Now That You Are Getting Busy You Cannot Find A Decent Reliable Bookkeeper
Four Things Contractors Are Saying About Bookkeepers:
#1 I've been trying to hire a bookkeeper for my contracting company for a while and none of them are worth a darn!
#2 I Tell Them "Your Job Is Make QuickBooks Give Me Reports I Need To Make Informed Business Decisions!"
#3 I've hired four of them in the past few years and none of them have a clue about what I do as a contractor!
#4 I am getting ready to hire bookkeeper number five, and I just can't take it anymore, and I am near meltdown!
The Next Set Of Problems Is Related To Cash Flow
Read More