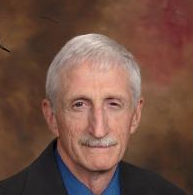 Today's Guest Article Features Patrick Ingram
President of Construction Accounting And Consulting



The Following Is An Outline From Patrick Ingram's Guest Appearance On The Contractors Success M.A.P. Podcast which you can listen to below. It is on iTunes, Stitcher Radio, Pocket Casts and all popular podcast directories.
-----------------------------------------------------------------
Editor's Note: I have known Patrick Ingram for many years, I trust him and find him to be very knowledgeable and capable on the subject construction and mentoring emerging contractors as well as helping contractors who are facing current challenges to turn around their construction companies and put them back on the road to growth an profits.
I Highly Recommend all contractors spend some time on his website www.constructionaccountingandconsulting.biz and get to know him/her. He/she is a valuable resource to all contractors, not just remodel contractors. Please be sure to let him/her know Randal DeHart, The Contractors Accountant, recommended you.
Read More