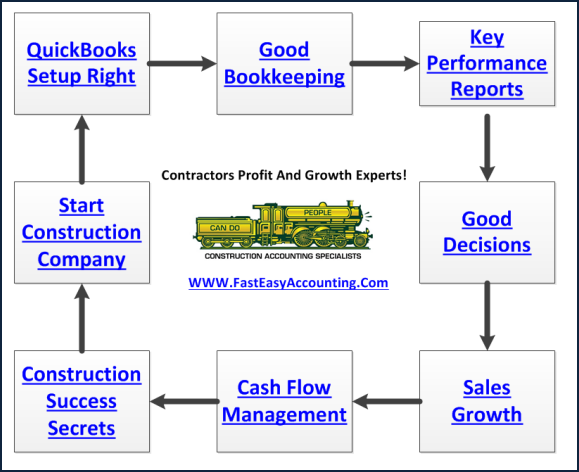 ---
QuickBooks Online Is Not The Same As QuickBooks Desktop In The Cloud
At a quick glance, it is easy to think that all QuickBooks files are the same no matter if it is on your desktop or in the Cloud because it appears to be the same product. Nothing could be further from the truth.QuickBooks Online is slow and clunky and changes early and often so just when you think you understand it...
QUICKBOOKS ONLINE CHANGES!
SOFTWARE PEOPLE LOVE CHANGING STUFF!
CONTRACTORS LOVE GETTING STUFF DONE!
QuickBooks Desktop Version has been around since 1991, and it has improved at a stable pace that contractors and accountants can keep up with. For the past several years our contractor clients have enjoyed the having access to the tried and true QuickBooks Desktop version in a Cloud environment.

Why do I like using Cloud-Based Servers?
For all the same reasons every Contractor has web access to their bank is to see "The Numbers!"

Money In: Have my Deposits posted and cleared?
Money Out: What checks have cleared?
What's Left Over: How much money is in The Bank?

You can access QuickBooks Desktop anytime from anywhere; using your smartphone, tablet, notebook, PC or Mac.
Your QuickBooks In The Cloud Is Backed Up Every Night While You Sleep!
Read More