Experts Have Increased Knowledge And Skills. This is true whether you are talking about general bookkeeping, tax accountants, your mechanic, your doctor or other business professionals.
"You're Just the Bookkeeper" Yes in its most simple term – I'm just the bookkeeper. Of course, my clients look at it a little differently when we talk about the details of their business. What they do, how they do it, when do they bill, do they collect a job deposits. If and when they should take payroll for themselves and how much should they take. And all of the "What About" questions that can come up – I'm an Ear – I'm a Resource!
---
The list can go on for hours as I chat on the phone with existing clients, new clients from weekend warriors to brand new contractors to those who have been it the trades forever.
Between all of the paperwork, taxes, and forms; bookkeeping is more complex than a person realizes. Bookkeeping is more than balancing the checkbook. Do you have a "Hobby" instead of a "Construction Business"?
It's a mindset followed by action.
Someone Can Be In Business, Make A Reasonable Living
And Still Treat Their Contracting Company Like A Hobby
A good clean set of books can help get financing at the bank, construction loans, bid bonds required for some projects, happy tax accountant who can easily do your tax return. A tax accountant is not going to bother you for missing expenses that should be there. Learn More
When someone who does not understand about bookkeeping in general or that construction bookkeeping is more difficult than saying "You're Just The Bookkeeper" is not said in a complementary way. Usually, that person is unable to Do-It-Themselves.
My Car Has Mystery Noises. I hear this noise when I drive. It drives funny. There is nothing worse than your car driving perfect when you take it in. I always start with the firm that changes my oil, checks my gauges and fluids. I go to the tire shop if it seems to be tire or steering issues.
Why because if it's a low tire or an assortment of other issues I trust them to fix them. If it's something simple, it's while I wait.
Lastly, I go to the mechanic. Plan my time and my budget because it usually a larger project taking longer than a day. Additional decisions. Do I want to work from home, arrange transportation or plan a trip and add a little fun to the car rental because I know my mechanic can find and fix the problem.
They will always tell me if the issue is Urgent and Important including something needs to be fixed Soon, or lastly it's just an annoying noise due to the age of the vehicle, and I can wait a bit and plan the repair or ignore it.
Same thing applies with your Doctor. You may be one of the people who doesn't go to the doctor unless "It Hurts". Your Primary Doctor is usually a General Practice Doctor who is the first line of defense with your overall heath.
Your Doctor knows how to fix a "zillion" little aches and pains. When it's something more serious, your Doctor is going to run tests and call in a specialist to review the tests and give a solution to the problem.
There are several web-based Accounting programs focused solely on balancing your checkbook, sending, an invoice, and linking to your favorite app. Is this the best option for construction contractors? Our Answer Is NO!.
Why? Because we are the Construction Accounting Specialists which means we understand what you do and your construction accounting needs. From Job Costing Reports to Invoices to Job Deposits, Retention Tracking and more.
We are located in Washington State, one of the few states in the USA with destination sales tax. This means Contractors here have major issues with Invoicing and customer payments. Every state in the USA is slightly different on how they collect taxes and their definition for "What Is Taxable"
Common Complaints Contractors Have About Bookkeeping Is
"I Can't Get Good Reports"
The best partner / wife / bookkeeper in the world cannot do proper accounting without good tools. This includes a properly setup accounting system, knowing what to do once they open the program and not receiving the paperwork because it is all in the head of the contractor no wonder you cannot get good reports!
Get the proper person for the job. Not every partner / wife / wants to do the bookkeeping for the business. In every small business there is a "Zillion Jobs To Be Done" Everyone is a valuable partner
Working With Us Is A Process Because Contractors Don't Like Surprises
We email and chat on the phone about your contsruction business, and your bookkeeping needs.
We review existing QuickBooks Desktop or QuickBooks Online file before creating a custom quote.
We try to Quote Flat Rate whenever possible.
Your Contractor Bookkeeping Services Options:
Setup QuickBooks Specifically For Your Contracting Company (Desktop Version) And Give It Back To You
Cleanup / Enter Previous Transactions
Provide Ongoing Bookkeeping

Month-To-Month No Long Term Contracts
Use Our Fast Easy Document Management System
Basic Ongoing Support Included
Payroll Optional Depending On Your Needs
Year End Financial Reports created for Tax Accountant

Hosting Your QuickBooks File On QuickBooks Desktop In The Cloud


Having Your QuickBooks Setup or Cleaned Up Is Optional
Ongoing Support Available For Additional Cost
---
We Remove Contractor's Unique Paperwork Frustrations
For Construction Company Owners who do not need the full power of a QuickBooks for contractors and want 24/7 online access we offer Xero Accounting Online and we have custom setup for construction companies. Click Here For More.
This Is One More Example of how Fast Easy Accounting is helping construction company owners all across the USA including Alaska and Hawaii put more money in the bank to operate and grow your construction company. Construction accounting is not rocket science; it is a lot harder than that and a lot more valuable to people like you so stop missing out! Call Sharie 206-361-3950 or sharie@fasteasyaccounting.com and schedule your no charge one-hour consultation.
Profitable Contractors and Construction Company owners have known about the value of outsourced bookkeeping services and contractor coaching services like ours for a long time and now you know about it too!
Thank You For Reading This Far And I Hope You Understand we really do care about you and all contractors regardless of whether or not you ever hire our services.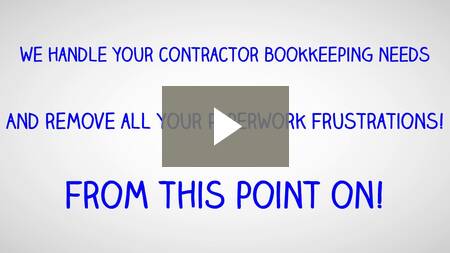 We Scan Your Receipts And Invoices link the appropriate transactions to QuickBooks or Xero Accounting Online depending on the construction accounting service you are using and provide ongoing Cloud Based Contractors Bookkeeping Services by accountants who understand construction.

Thinking About Outsourcing Your Contractors Bookkeeping Services To Save Time And Money?
Click On The Button Below To Download A Free Guide
Need Help Now?
Call Sharie 206-361-3950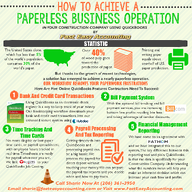 We Are Xero Accounting Experts Specializing In Construction Bookkeeping Services
About The Author:
Sharie DeHart, QPA is the co-founder of Business Consulting And Accounting in Lynnwood Washington. She is the leading expert in managing outsourced construction bookkeeping and accounting services companies and cash management accounting for small construction companies across the USA. She encourages Contractors and Construction Company Owners to stay current on their tax obligations and offers insights on how to manage the remaining cash flow to operate and grow their construction company sales and profits so they can put more money in the bank. http://www.fasteasyaccounting.com/sharie-dehart/ 206-361-3950 or sharie@fasteasyaccounting.com