Be honest: is email helping or harming your construction business?
Remember when email was new and novel, and everyone thought it would vastly improve communication while freeing up time? It did improve communication - especially in the construction industry, where you have a team working on the field and in the office - on some levels, and freed up employee time at first. Now, however, email has become a productivity killer.
Construction business owners and workers have to wade through hundreds of emails in their inbox each day. Many contractors working on-site, choose to deal with email as it comes in rather than all at once. This takes the focus off their work and makes it difficult to concentrate on their tasks.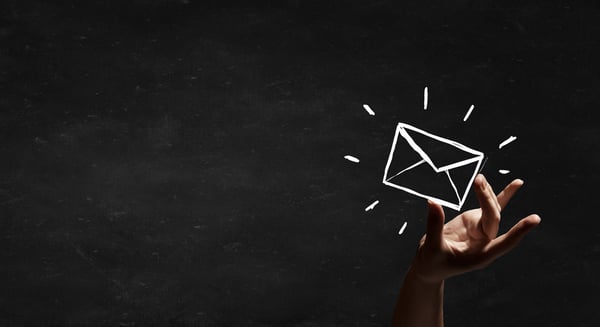 The problem with email in the construction industry
A significant issue with email is that contractors tend to feel that they have to read and respond to every work email immediately. This means that they never stay entirely focused on any one task because they're often waiting for more emails. When emails do come, employees stop their work, focus on the email, deal with the issue it contains, and craft a response. Then they go back to work, but it can take time to switch their brains back and forth between email and their previous task.
Ever heard of attention residue? That's a phrase coined by Sophie Leroy after two experiments showed people's productivity dropped when they moved back and forth between tasks, rather than focusing on one at a time. It refers to the tendency to have thoughts about a previous task in your head even as you move to another task, which makes it more challenging to complete the new task.
At its best, email can be a highly convenient and cost-effective tool for marketing and customer service – but without a plan in place for managing it, your inbox can quickly get out of control, creating unwanted stress and thwarting productivity.
So what can a construction business owner do?
Set limitations to when email can be used within your company, you're already limiting the number of emails your workers deal with. That's a significant step.
Encourage employees to set aside dedicated email time during the day—say once in the morning and once in the afternoon—to deal with their emails, rather than checking on an ongoing basis. If that's not practical for your company, encourage them to check every so often (once every two hours, maybe) or only between tasks. This limits attention residue and helps them to focus on the task at hand.
Have your workers turn their email notifications off, so they aren't distracted as each new email reaches their inbox.
Create a filter and file system
Managing email becomes much easier when you stick to a plan each time you log in. These tips will help you regain control of your inbox and save time going forward.
1. Prepare a few templates you can personalize to respond to similar kinds of messages.
2. Reply immediately whenever possible. If you need more information or more time to write a proper reply, file those emails to a "later" folder or mark them as unread—then respond before the end of the day, so they don't pile up.
3. Create no more than three folders to manage your emails and streamline filing. Designate one folder for action required, one for a delegate (if needed), and one for archiving emails you want to keep.
4. Unsubscribe from newsletters you habitually delete or ignore – a few a day until your inbox is "clean" of unwanted emails.
5. Set up filters for non-work related messages so they land in a folder you can read through when you have time.
That said, you can also try switching to another communication method.
Not everything that needs to be said should be communicated through email. Issues that require back and forth should likely be dealt with either in person or through the phone. Likewise, with topics that require an immediate response. Documents that are being reviewed by multiple people should be done through Google Drive, Dropbox, or another format. This ensures everyone sees the most recent version of the document each time they open it.
Create a list of the types of communication your construction company uses and develop guidelines for using them. List the circumstances under which each method of communication should be used and follow it. Be very clear about when and how those communication methods can be used.
Final thoughts
Email can be a productive and useful means of communication, but not if it's constantly pulling your employees' attention away from work and draining productivity. Setting guidelines for its use, finding other effective methods of communication, and decreasing the risk of distraction will help your construction employees better deal with their inbox.
I also talked about Paperwork Processes particular to construction contractors early this year. Once you have a smart system for your incoming paperwork (whether physical or digital) in place, you won't feel as burdened by your inbox – and you'll have more time to spend on your construction business activities that bring in more revenue. We help a little or a lot depending on your needs. I look forward to being able to assist you with any option that best fits your construction company.
About The Author:

Sharie DeHart, QPAis the co-founder of Business Consulting And Accounting in Lynnwood, Washington. She is the leading expert in managing outsourced construction bookkeeping and accounting services companies and cash management accounting for small construction companies across the USA. She encourages Contractors and Construction Company Owners to stay current on their tax obligations and offers insights on how to manage the remaining cash flow to operate and grow their construction company sales and profits so they can put more money in the bank. Call 1-800-361-1770 or sharie@fasteasyaccounting.com
Access Code: FEAHEROS
Click here to download the App on Android:
Click here to download the App on iOS:
Simply scan the QR code or search for 'MyAccountants' in the App Store and enter the Access code: FEAHEROS to utilize the powerful App features and capabilities, and benefit from having our Construction Accounting App at your fingertips, 24/7."
PS: Even if you are not a Construction Contractor you will find a plenty of benefits in the app so we invite you to download it too! It's Free so why not?