---
Mad Dash To The End Of The Year And I Can't Remember Last Week
Let Alone January, April, July's Stuff!
The year is almost over. It is now the (4th) Quarter and year end deadlines are approaching.

Have you given your bookkeeper, wife, partner), accountant or tax accountant the information need to complete your reports. Accountants need good information to be able to create detailed reports and save money on your taxes.

Here is truly where the expression "Garbage In Equals Garbage Out" comes into play. It is impossible to create Job Costing Reports when all anyone knows is the amount of a deposit on the bank statement.

It's the Mad Dash To The End Of The Year as a contractor recently described their Year End Madness to get his documents ready for the Tax Accountant.
Are You In This Cycle Of Chaos Too? It's Preventable!
---
Paper, Paper, and More Paper
Bookkeepers and Accountants are unable to create good reports without paperwork, documents, receipts, customer invoices, customer payments, bank statements, credit card statements, payments made using a personal checking account instead of your business account (it was easier because that was where the money was), personal credit cards (I used whichever one was handy in my wallet) and all the cash receipts. Client to the Accountant: Why do I have to give you all this stuff?
Every Missed Receipt That Is A Business Expense Is A Missed Deduction
Bookkeeping is all about Tracking The Money. Money In, Money Out is just tracking the checkbooks.
Accounting is entering into an Accounting System which creates a Profit & Loss and Balance Sheet for the Tax Accountant to do the Annual Taxes. (Every successful contractor should have a Tax Accountant do their annual tax return)
Construction Accounting Is That Next Step To Growing Your Company

In Construction Accounting not everything is an expense. Not every item, tool, material or customer goes into the Chart of Accounts. In some case Class Tracking is useful, but most of the time it is used to make up for a poor Chart of Accounts or using it as a "workaround" for an accounting product not designed to have Job Costing Reports or Cost Of Good Sold.
Giving your bookkeeper only your bank statements and saying "Fix It" – I Want Job Costing Reports, I Want To Know Details is not enough. Doing It The Way You Have Always Done It – Then Expecting A Different Result isn't the way it works.

Success Is Doing A Few Things Right And Repeating and Adding Improvements One At A Time.
To grow and improve a company needs to be able to adapt to the changes, be open to new ideas.

At Fast Easy Accounting we have and entire department, The Project Management Department, that questions every bit of our Contractors Bookkeeping System everyday and continually finds new and better ways to improve it and make it more valuable to Contractors like you no matter where you are in the USA Including Alaska and Hawaii. Our website www.fasteasyaccounting.com features more video, podcasts, and blogs with more places where podcasts can be accessed, including FREE Forms and new ways for contractors like you to connect with us and get the help you need.

For Clients, we added a Document Management System that links with many of the banks and credit card companies across the country (adding more all the time). We still use our original Document Management System behind the scenes. The two companies have figured out a way to work together for the benefit of us and our clients. Change is not always an easy thing, but we are so glad we did.
The same applies to you "The Contractor" As you figure out ways to be more efficient, better pricing, prove a better product and service your cash flow and profits will increase massively which means more money in the bank to operate and grow your Construction Company and more freedom to do the things you really want to do with your life!

Without YOU – Building, fixing, repairing, maintaining our homes, businesses, roads, bridges, highways and all of the other infrastructure we take for granted; we would not be able to live indoors, have lights, internet, running water, and be able to drive to the grocery store. Thank You! Now It Is Our Turn To Help You – How Can We Help?
If you have an existing QuickBooks Desktop – We can help, all we ask is a backup copy to review the file.
If you have an existing QuickBooks Online – We can help, all we ask is accountant access to review the file.
If you are using a "shoe box, file box or stuff is still behind the seat of the truck we have many ways to get documents to us.

We never ask questions are not to beat up on you for "How You Have Done It." You know it's messy and missing stuff. We know it too, and we want to help figure out the gaps.
Our goal is to quote a Flat Rate number for our services that is "Fair To You" and "Fair To Us."
It Is All About Choices. I will offer suggestions, and my proposal is recommendations.
What do you want? In most cases, it is answers and reports with as little direct input from you as possible. To get there, we have to address "Where You Are Now" and "Where You Are Going" to determine "How To Get You There" In all things it still takes some effort and activity on your part.
QuickBooks Setup For Contractors – We have a Customized Setup for QuickBooks that we know works and we are constantly updating it. It works for all contractors from Weekend Warriors, Handyman, Trade Contractors, General Contractors, Remodel Contractors, TI Contractors, Builders and Developers. You can be "Too Big" but it is not possible to be "Too Small" with Flat Rate Pricing we focus on "Where You Are Now."

Cleanup Existing Data - The Past: What do we do about what has already happened
Missing Data – The Past: What do we do about "What's Missing?"
Examples: Payments only – Vehicle payments, credit card payments; money was spent, WHY?
Examples: Deposits in the bank – Is it Customer Payments (Who), Job Deposit, Refund, Your Money
When in doubt – State and Federal Government will treat in Customer Payments as taxable INCOME.
You Are Thinking - You know what to do if you just had the QuickBooks file setup
Fast Easy Accounting Does The Following:
Setup New QuickBooks File – No Transactions and we return your QuickBooks file back.
Setup New QuickBooks File – Add your existing Transactions and we return your QuickBooks file.
Setup New QuickBooks File – Add and cleanup your existing Transactions and give the QuickBooks file back.
Setup New QuickBooks File – Clean up your existing Transactions, add missing transactions and give the QuickBooks file back.
Do You Want Something Else? What to do with your QuickBooks file? Try The Cloud Option?
We always recommend Hosting your QuickBooks File in the Cloud because it allows you to access your QuickBooks desktop version from anywhere in the world using a Desktop, Laptop, Tablet PC or Apple Product. (QuickBooks must be PC Version; however, you can access it with any web-enabled Apple Product.)

For Do-It-Yourself Contractors As long as you have a copy of the QuickBooks Desktop (PC Version) less than three years old you can start anytime. We only Setup, Cleanup your QuickBooks file if you want us to do it. We recommend it… But that is totally optional.

Ongoing Bookkeeping - Who Is Doing The Future Bookkeeping?
Outsource To Us, Outsourced To Others, In-House Bookkeeper or continue to give the "Shoe Box" or "Excel Sheet" to Tax Accountant – After all, It's All The Tax Accountant Needs. Accounting is just a waste of money. If this is your thoughts; feel free to subscribe to our newsletters, listen to our Podcasts and use all of the FREE forms on the website. This is not the answer your Banker is looking for when the Bank asks for financial statements to approve your loan. We are here when you are ready to make a change.

For Outsourced Clients who want Fast Easy Accounting to do their bookkeeping:
Our Custom Chart of Accounts is required, some cleanup to have good numbers starting with agreed Start Date is a must. QuickBooks File rests in the Cloud. Client access to QuickBooks is Optional and can be added at any time (additional fees).
Proper accounting is more than entering in the bank statement.
Reports are only as good as the data received. If you don't know "xxx" how will we? So much "fill in the blank" information is in your head and with proper documents sent to bookkeeping; this could be in your accounting system providing answers to that question. Who Owes Who How Much Money?

It is almost the end of the year and the Mad Dash Begins.
You are starting to ask yourself the $64,000 questions: What About and have I met my goals for this year? You are thinking about what to do for the balance of this year and planning for the start of next year? Should I start now? Should I wait? I can't decide! It is time to start fixing those loose ends now! The reports are only as good as the data received. If you don't know the answers tell us as much as you can and we will do our best to "fill in the blanks."
A Quick Reminder:
Forms to the Internal Revenue Service is due on January 31st each year, for W-2 Employees and for 1099 Contractors. Now is the time to start collecting W-9 on your Subcontractors and 1099 Contractors. It is not too late to reclassify 1099 contractors to employees and pay the State and Federal Payroll taxes.
---
We are here to help. Call me to discuss your needs. Sharie 206-361-3950 or email sharie@fasteasyaccounting.com.
If we have chatted before and things have changed, call or email me with an update on your new adventures.
We Remove Contractor's Unique Paperwork Frustrations
For Construction Company Owners who do not need the full power of a QuickBooks for contractors and want 24/7 online access we offer Xero Accounting Online and we have custom setup for construction companies. Click Here For More.
This Is One More Example of how Fast Easy Accounting is helping construction company owners all across the USA including Alaska and Hawaii put more money in the bank to operate and grow your construction company. Construction accounting is not rocket science; it is a lot harder than that and a lot more valuable to people like you so stop missing out! Call Sharie 206-361-3950 or sharie@fasteasyaccounting.com and schedule your no charge one-hour consultation.
Profitable Contractors and Construction Company owners have known about the value of outsourced bookkeeping services and contractor coaching services like ours for a long time and now you know about it too!
Thank You For Reading This Far And I Hope You Understand we really do care about you and all contractors regardless of whether or not you ever hire our services.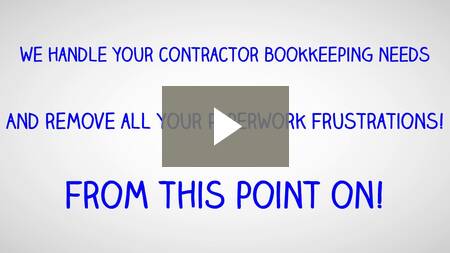 We Scan Your Receipts And Invoices link the appropriate transactions to QuickBooks or Xero Accounting Online depending on the construction accounting service you are using and provide ongoing Cloud Based Contractors Bookkeeping Services by accountants who understand construction.

Thinking About Outsourcing Your Contractors Bookkeeping Services To Save Time And Money?
Click On The Button Below To Download A Free Guide
Need Help Now?
Call Sharie 206-361-3950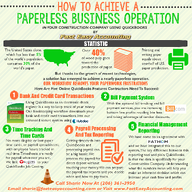 We Are Xero Accounting Experts Specializing In Construction Bookkeeping Services
About The Author:
Sharie DeHart, QPA is the co-founder of Business Consulting And Accounting in Lynnwood Washington. She is the leading expert in managing outsourced construction bookkeeping and accounting services companies and cash management accounting for small construction companies across the USA. She encourages Contractors and Construction Company Owners to stay current on their tax obligations and offers insights on how to manage the remaining cash flow to operate and grow their construction company sales and profits so they can put more money in the bank. http://www.fasteasyaccounting.com/sharie-dehart/ 206-361-3950 or sharie@fasteasyaccounting.com