When it comes to paying employees, laws and the IRS, have made the payroll function a time-consuming nightmare for the small business owner.
Small business owners spend an average of eight hours a month performing payroll functions. That's 12 full days a year that could be spent generating sales, prospecting new business opportunities, improving products or services, or servicing customers.
Getting time cards input into QuickBooks and processing payroll can be a big hassle for your construction company.
Employee advances and loans that you forget to deduct can drain away your entire profit.

Timecards come in late causing payroll to be under enormous pressure to meet direct deposit deadlines.

Tracking employee bonuses, reimbursements and garnishments take time and money and can cost your company some serious fines, penalties, and lost productivity if not handled correctly.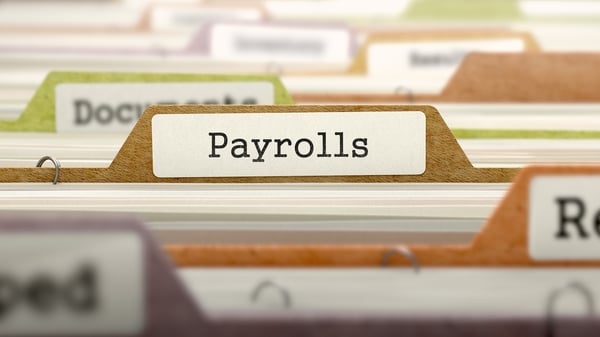 Why Outsource Your Payroll
It's Cost-Effective
Use your staff more efficiently by letting us handle payroll and the associated legal details. Reduce overhead by removing the need to hire specialized employees.
It's a Time Saver
Our payroll service eliminates the burden of customizing, updating and maintaining your payroll system--no more data entry, no more researching updates or new laws, no more worries.
Worry-Free Payroll Tax Filing
Eliminate the risks of calculating and filing your payroll taxes by having professionals do it for you. Federal, state, and local payroll tax laws are frequently changing and becoming more complex. How much time do you want to spend learning all the rules and keeping your information up to date?
Allows You To Focus On Core Competencies
Our professional staff will enable you to focus on the core competencies of your business. We are accounting professionals--you get the experts working for you and with you.
Comprehensive Reports
You get a wide variety of user-friendly and accurate payroll reports. For a nominal fee, we will include union reports, certified payroll, workers' compensation reports, and much more.
We know that when it comes to payroll service - no one size fits all.
We offer payroll solutions that meet your business's needs and enable you to spend time doing what you do best - running your company.
The best part is you decide when to release your payroll checks. We do not touch your money! We can process the payroll for direct deposit; you can print them on your office printer, we can print them for you in our office, YOU MUST BE PRESENT, you can handwrite them from the paystub we send you, whatever is best for you!
In conclusion
As we have been where you are now, we know for a fact that as construction business owners, you are selling your time first and your skill second. Your time as the contractor is the most valuable, so I hope you are doing tasks that only you can do. Yes, you can do bookkeeping and payroll processing, too. My question is: Why would you? Spending hours doing your books will not solve your paperwork issues, it will only take time away from the things you do that make you money.
About The Author:

Sharie DeHart, QPAis the co-founder of Business Consulting And Accounting in Lynnwood, Washington. She is the leading expert in managing outsourced construction bookkeeping and accounting services companies and cash management accounting for small construction companies across the USA. She encourages Contractors and Construction Company Owners to stay current on their tax obligations and offers insights on how to manage the remaining cash flow to operate and grow their construction company sales and profits so they can put more money in the bank. Call 1-800-361-1770 or sharie@fasteasyaccounting.com
Access Code: FEAHEROS
Click here to download the App on Android:
Click here to download the App on iOS:
Simply scan the QR code or search for 'MyAccountants' in the App Store and enter the Access code: FEAHEROS to utilize the powerful App features and capabilities, and benefit from having our Construction Accounting App at your fingertips, 24/7."
PS: Even if you are not a Construction Contractor you will find a plenty of benefits in the app so we invite you to download it too! It's Free so why not?