---
Today's Guest Article Is From Kirsten Pike
Are you happy with the current progress of your construction projects? Do you successfully finish your projects ahead of schedule and under assigned budget?
Just like most professionals, your answer will most probably be "no".
Good project management skills are essential for any project manager. In fact, it's often the secret of success for many organizations regardless of their structure.
No matter what industry you work in, there is always some project management best practices imperative for your organization's success. These practices allow smooth flow of operations, mitigate stress, enhance workflow, develop professional skills, and ultimately help you get rewarded for all your hard work.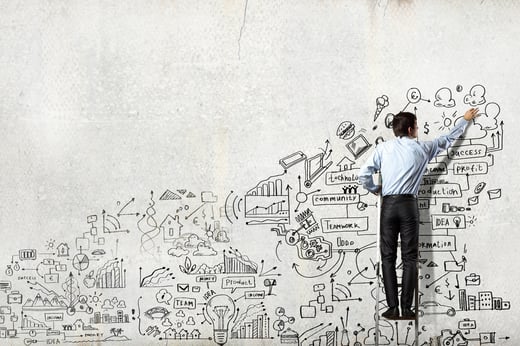 Though, these best practices vary from one organization to another. However, they can be applied across organizations and help managers achieve project success.
I'll summarize and share the top project management practices below.
Understand Tasks and Objectives
Firstly, it's all important to understand what the project is all about. For instance, if you are working in the construction industry and you are assigned to overlook a building construction project. Being a project manager, you must completely understand the task you have ahead, and the objectives you will need to achieve to fulfill the given task. Understanding the task's real objectives will help you plan your project swiftly.
In your case, understand your stakeholders, the quality of houses or apartments you are expecting to build, how much time you actually have to get the site ready, how much budget is assigned for purchasing raw materials. Once you understand the tasks and objectives, review and discuss them with your superiors before proceeding ahead.
Plan Inventory Strategically
Regardless of the size of your project, it's all important to plan to take the inventory that you will need to successfully meet the project requirements. Take at least a few days or weeks, depending on the project size to check with the complete inventory requirements. This could mean reviewing scope statements, project outlines and tentative inventory list.
Taking a look at the project data will help you design and streamline inventory as the project initiates and eventually help you to overview its performance. Data related to the project could actually help you in troubleshooting inventory issues on an ongoing basis, and at times eliminate the problems even before they arise. Also, this approach will help you self-access performance - where you've been and where you're heading.
Develop and Assign Project Management Roles
Successful projects are ones in which people other than the project manager's play a useful role. There are several people that work alongside a project manager to make it successful.
Being a project manager it's your responsibility to develop, identify and formalize these roles. For instance, a construction site assistant helps the project manager to run the operations go smoothly. Though a site assistant can help the manager run his daily operations, he may not have the experience to run the project when he is away.
Ask yourself: Who can be the best individual to run the project when you are away? Do you need to hire a person for this job role?
Like this, there can be different roles you need to look at irrespective of your scale project. Carefully analyze each of them, find people that suit the position within the organization or hire people that are ideal for that role.
Develop Effective Communication
Project plans hardly run well when there is poor communication between the project team. Being a project manager it's your duty to design a communication strategy that can help the team work on their assigned tasks more effectively.
Every member of the team needs to know his responsibilities, and if not, the project can get hit with all kinds of problems. PMs should avoid situations in which team members do activities which they deem important, instead of doing activities assigned by them. Projects are not expected to succeed when the team is not really aware of the tasks and milestones they are required to work at and achieve.
Track Project Progress
Once the project is underway, it's crucial to track its progress for successful completion. You must monitor and compare the actual progress with the planned progress. Doing so is important since you will be able to see the difference if any between the planned and actual cost, schedule, and scope. You can analyze and design a change in plan and strategy to put things back on track. Also, you can report key stakeholders to take corrective measures if they have any role in the slow progress of the project.
Tracking project progress can help you get back on track, taking care of all the crucial elements such as cost, scope, and schedule. While not doing so, can ultimately put your project in a poor position where it will be hard to recover from.
Consolidate All Project Related Information
The best PMs learn from their organization's experiences and knowledge. Consolidating current project data in a single place can help you leverage this past knowledge to deal with the issues in the future.
Plan to store all project-related information into a centralized system. Where anyone authorized can access the information stored.
Here are a few things that can be stored in a centralized system:
Project budget and schedule
Tools and software to design strategies
A list of stakeholders in the projects
A list of team members working in the project
Project progress logs
Conclusion
Each project is unique and thus requires an ample amount of time and strategies to get pass a successful finish line. The aforementioned best practices can be useful for project managers and organizations on a whole for a better chance of success. Giving sufficient time planning, tracking performance, altering plans and strategies on a timely basis are amongst the main criteria of running successful projects for your organization.
On the other hand, disregarding these best practices will probably put you in tough situations running your projects, and at times will almost lead you to failures.
About The Author:
Kirsten Pike has years of experience working alongside successful project managers and consultants in the UK. Being associated with 6 Pound Essay, she now oversees academic projects with a group of subordinates. She is a workaholic and spends most of her time at her job while spending her leisure time with family and friends.
We Remove Contractor's Unique Paperwork Frustrations
For Construction Company Owners who do not need the full power of a QuickBooks for contractors and want 24/7 online access we offer Xero Accounting Online and we have custom setup for construction companies. Click Here For More.
This Is One More Example of how Fast Easy Accounting is helping construction company owners all across the USA including Alaska and Hawaii put more money in the bank to operate and grow your construction company. Construction accounting is not rocket science; it is a lot harder than that and a lot more valuable to people like you so stop missing out! Call Sharie 206-361-3950 or sharie.com and schedule your no charge one-hour consultation.
Profitable Contractors and Construction Company owners have known about the value of outsourced bookkeeping services and contractor coaching services like ours for a long time and now you know about it too!
Thank You For Reading This Far And I Hope You Understand we really do care about you and all contractors regardless of whether or not you ever hire our services.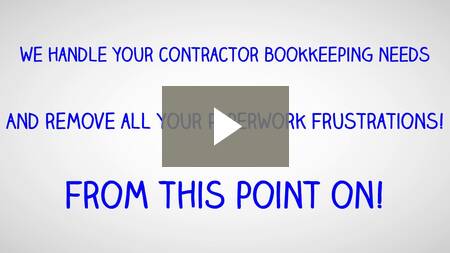 We Scan Your Receipts And Invoices link the appropriate transactions to QuickBooks or Xero Accounting Online depending on the construction accounting service you are using and provide ongoing Cloud Based Contractors Bookkeeping Services by accountants who understand construction.

Thinking About Outsourcing Your Contractors Bookkeeping Services To Save Time And Money?
Click On The Button Below To Download A Free Guide
Need Help Now?
Call Sharie 206-361-3950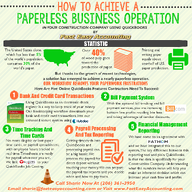 We Are Xero Accounting Experts Specializing In Construction Bookkeeping Services