Today's Guest Article Is From Ashley Alex
The construction business is a demanding field that involves an array of different tasks. For contractors, it is a laborious job that calls for strenuous physical and mental work. They have to grapple with the many challenges of construction in order to meet the expectations of their clients.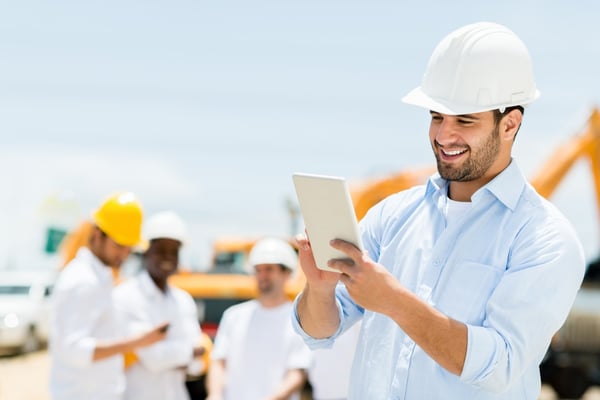 For the busy contractions, we bring here a list of 7 nifty apps that can significantly cut down on their money and time:
1. DroneDeploy
Drones are now a reality in the construction business. For busy contractors, they act as an assistant to help them evaluate the important facets of a construction project. It helps contractors create BIM models, make 3D maps, and keep tabs on construction progress.
Apart from getting the layout details of a site, you can even share the data with other members of your team to synchronize the flow of information.
The use of this app enables the contractors to save money on creating site maps and also helps them generate accurate details of the site plan.
One of the best apps for contractors, PlanGrid is a "go-to" tool for contractors who want to get the hard data about a site. It is a cloud-based application that enlists everything from photos and snags to worksheets and reports. So everyone in the team knows exactly about the status of a project.
The good thing about this app is that it can be used on Android, Windows, and iOS which means you can access information from multiple devices.
This app is meant for the contractors who want to visualize the end result of a project. With this no-brainer app, you can easily envision the real-life design of a remodeling concept. All you need to do is upload the photo of your project, insert the real products in the photo, and see the result.
It is a kind of visual ideation that allows the contractors to get a mental picture of a remodeling concept. This makes it significantly easier for the contractors to do the guesswork prior to initiating a project.
BIM 360 Docs is a construction management tool that enables the contractors to streamline their project files as well as BIM designs. It is a cloud-based app which means every member of the team stays updated with the latest changes. You can track the changes on a project right from the first design and share it with other stakeholders.
With this tool, you can also collaborate on different processes, such as model creation, construction drawings, and site plan. In addition, you can oversee mark sheets, check snags, and add photos comments.
When it comes to securing a contract, timing plays a critical role and this tool is your chance to get more control over the timing of your proposal. This app helps the contractors to evaluate the potentials costs of a project before they can make a bid. A time-saver for the contractors, this app empowers you to create and customize estimate forms and submit your proposal in a timely manner.
Once you are done finishing the estimation process, you can easily print the final document or send a soft copy to your coworkers as well.
SmartBidNet is a savior for general contractors who can't manage the piles of proposals and bids. With this app, you can simplify the task of responding to bids and speed up the process of hiring the right subcontractor based on the details of the bid.
Moreover, this app allows you to manage the entire bids from one place. Once you start getting the bids, you can organize them according to the sender's profile. Then you can filter the bids and invite the suitable bidders. Finally, you can choose the right subcontractor for a job.
Documentation is an essential part of any construction project. However, it is not always easy to deal with the intricate task of documentation and this is where this app comes into play. This app empowers the users to keep executing their documentation as they progress in a project.


---
CONCLUSION:
Whether it is the contract agreement, insurance paper, site plan, or RFI, this app will enable you to process every single document of your job. You can even capture the documents and annotate them in real-time which will allow the other team members to see the latest changes.
These are some of the best apps that contractors can use to organize their day-to-day tasks and do more in less time. Hope you find them helpful in your job.
---
About The Author:

Ashley Alex is the author of this blog. She is an academic expert and a blogger. As an academic professional, she is a trusted name for getting online assignment writing services UK | True Assignment Help. In addition, she is a blogging nerd who likes to share thoughts on different topics. She is a fitness freak and likes to hit the gym whenever she finds free time.


---
The Information Shown Below Is From Fast Easy Accounting
OUTSOURCED ACCOUNTING FOR
THE BUSY CONTRACTOR
IN A MOBILE ENVIRONMENT
Download the Contractors APP today

from the App Store or Android Store
Access Code: FEAHEROS
Click here to download the App on Android:
Click here to download the App on iOS:
Simply scan the QR code or search for 'MyAccountants' in the App Store and enter the Access code: FEAHEROS to utilize the powerful App features and capabilities, and benefit from having our Construction Accounting App at your fingertips, 24/7."
PS: Even if you are not a Construction Contractor you will find a plenty of benefits in the app so we invite you to download it too! It's Free so why not?