---
Today's Guest Article Is From Laura Buckler

Being a manager, especially in such a challenging industry as construction, can be very demanding. You have to look confident, even in situations when you are not that familiar with the topic or don't really know how to handle certain situations. Knowing the answers usually comes with the experience, but even the most experienced professionals don't know everything. Still, they know that constant learning and improving is essential for the people to stay on top, and that a big part of that improvement comes through books.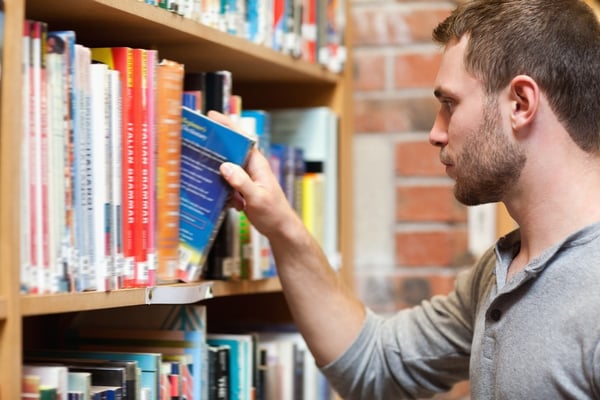 ---
Maybe you have enough experience and knowledge to write a book about the subject yourself, or with the help of a professional writing service if you are not that much into writing. On the other hand, maybe you are just a newbie in the industry. It doesn't really matter. You can always learn more and one of the best ways is through other people's experiences, and their books. Here is the list of the eight best construction management books that will be more than a helpful tool for your knowledge improvement.
This is a book written by a highly experienced construction manager and it is a detailed guide of all the project management stages. It includes all the important information regarding safety, risk management, performance measurement, estimated project costs, build and maintenance of project schedules, BIM (Building Information Modeling), etc. This is a perfect reading material for the newbies in the industry, but also for the people that have year and years of experience in the construction business.
This is a must-have book about construction management that reveals all the secrets of the industry. With the help of practical case studies, it explains various issues that might occur and offers easy and practical solutions for them. Including advice and tips for coordination with consultants and government agencies, business development, entire building process, advice for making a profitable business and much more.
Running a Successful Construction Company (For Pros, By Pros) is a testimony of a highly respected builder who has been in the business for a couple of decades and has experienced all sorts of problems, big and small. This book offers his own personal techniques for solving these matters and his perspective of the industry itself. All in all, this book is a great helping tool for making a successful carrier in the building industry from the bottom to the top.
This book is one of construction management bestsellers that offers answers to the vital topics such as leadership, motivation, how to deal with executives, etc. It provides examples of strategies that the management newcomers will have to use, with all the responsibilities that they are going to face ahead in their careers. Covering all the fields from building s team to employee performance evaluation, The First-Time Manager is a great guide for any construction management beginner.
The writers of Modern Construction Management are constantly re-writing the material, removing the old irrelevant information and including the new, more appropriate data, making every new edition follow the modern trends. Its sixth edition offers in-depth insight of the fundamentals of the construction management, with a lot of real-world examples and modern up-to-date methods for handling various issues and a lot more, making this book a prime example of a book that is developing alongside the industry.
Construction Project Manager's Pocket Book is a handy guide that is a welcome addition to any construction manager's inventory. Simple and straightforward before anything else, this book offers clear information for handling the executive procedures and projects, with the addition of advice for communication improvement, recommended document formats and much more. Everything that you'd expect from a convenient construction guide is there.


---
CONCLUSION:
Now it's time to say goodbye and wrap up your post. Remind your readers of your key takeaway, reiterate what your readers need to do to get the desired result, and ask a question about how they see the topic to encourage comments and conversation. Don't forget to include a Call-to-Action!
Congratulations! What a lovely list post you've created!
---
About The Author:

Laura Buckler has a name behind which are positioned many articles full of intense yet simplified pieces, that she had perfected making by the time she ended working as a social media marketer. Take a clearer look of her life on twitter.
---
The Information Shown Below Is From Fast Easy Accounting
OUTSOURCED ACCOUNTING FOR
THE BUSY CONTRACTOR
IN A MOBILE ENVIRONMENT
Download the Contractors APP today

from the App Store or Android Store
Access Code: FEAHEROS
Click here to download the App on Android:
Click here to download the App on iOS:
Simply scan the QR code or search for 'MyAccountants' in the App Store and enter the Access code: FEAHEROS to utilize the powerful App features and capabilities, and benefit from having our Construction Accounting App at your fingertips, 24/7."
PS: Even if you are not a Construction Contractor you will find a plenty of benefits in the app so we invite you to download it too! It's Free so why not?