Today's Guest Article Is From Marry Maddyson
On the surface, project management is a straightforward task. You set requirements for a project, get the right people, monitor the work and everything gets done on time. Well, it is more complicated than that and in reality, most projects managers are harassed a lot. Many things that can go wrong do go wrong leading to delays and budget overshoot among other problems. But businesses and project managers can avoid all these hitches through simple and effective management strategies. If you are a construction contractor, a student looking for "someone to do my homework," on project management success, or a newly-hired project manager, the following tips will help you a lot.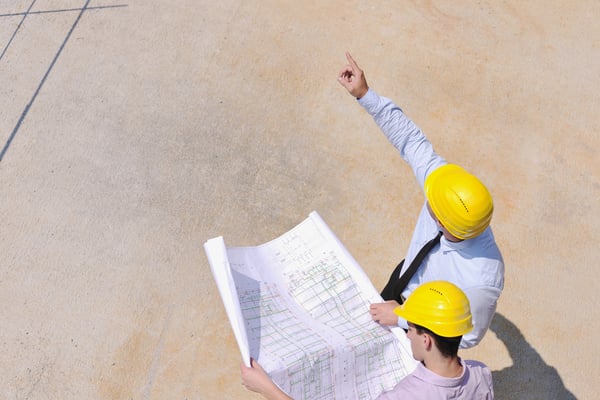 1. Review The Project Requirements
They say you can only manage what you know and for this reason, you have to review all the project requirements. Make sure you understand all important project details including deliverables, milestones, dates of delivery and the budget.
2. Set up a Qualified and Cohesive Team
Many projects fail due to a poor set of the team. As a project manager, it is your goal to find the right people for the job. Start by reviewing project human resources needs and hire only the necessary skills. Align the skills, talents, and personalities with the appropriate project needs. Everyone working on your project must know their roles.
3. Set Expectations And Milestones Up Front
Set frequent milestones for better monitoring of the project. It is easier to discover any problems through frequent milestones. Everyone on your team must understand the scope - a vision from the start and a kickoff meeting will help a lot.
4. Assign Responsibilities
Identify members of the team responsible for specific deliverables. Members must understand what you need from them. When members appreciate the importance of their input, the project moves ahead faster.
5. Take The Position As A Project Leader
You need to apply your leadership skills to guide the project successfully. Your attitude, work ethic, and everything else you do must inspire the team. As a captain of the ship, you have to step up when things don't work smoothly.
6. Create Open Communication Lines
Many solid projects fail due to a communication breakdown and as the leader, you have to keep communication lines open. Maintain consistent, open, honest communication with all stakeholders. Ensure information flows seamlessly for better decision making.
7. Use Best Project Management Apps
Leverage the best project management tools including apps and collaborative software for improved efficiency and productivity.
8. Avoid Micromanaging
Don't fall into the temptation to micromanage your team. These are experts aware of their expertise and project needs. Give the team breathing space to work freely for improved productivity and a better working environment.
9. Motivate The Team With Rewards And Perks After Every Milestone
Recognize team members on reaching a milestone and celebrate as a team for the effort. If possible, reward the team members to motivate them further.
10. Manage Project Risks
A great project manager foresees risks and works hard to avoid them. Corrective action can avert such risks but even when problems arise, you should have a contingency plan.
These crucial tips can help achieve project management success. If you have a professional paper on the topic, you can get more ideas from an expert writer to augment the above and submit a winning paper.
---
About The Author:
Marry Maddyson is a Web Content Writer and a Learning Consultant from New York City. She works at an education company which shares persuasive speech topics to students.
Recommended Reading: Like this post? Check our past blog posts related to this topic.
Access Code: FEAHEROS
Click here to download the App on Android:
Click here to download the App on iOS:
Simply scan the QR code or search for 'MyAccountants' in the App Store and enter the Access code: FEAHEROS to utilize the powerful App features and capabilities, and benefit from having our Construction Accounting App at your fingertips, 24/7."
PS: Even if you are not a Construction Contractor you will find a plenty of benefits in the app so we invite you to download it too! It's Free so why not?