Steady, reliable cash flow is crucial for the survival of your construction business – so taking steps to ensure your customers pay promptly is a key priority.
Debtor days refer to the length of time it takes clients, on average, to pay you for the work you've done. A higher number of debtor days means clients take longer to pay you. A lower number of debtor days means clients take less time to pay you, which means there's more cash available for your business to use.
In the construction industry, debtor days can average as long as almost three months. Shortening that length can have a significant impact on your cash flow.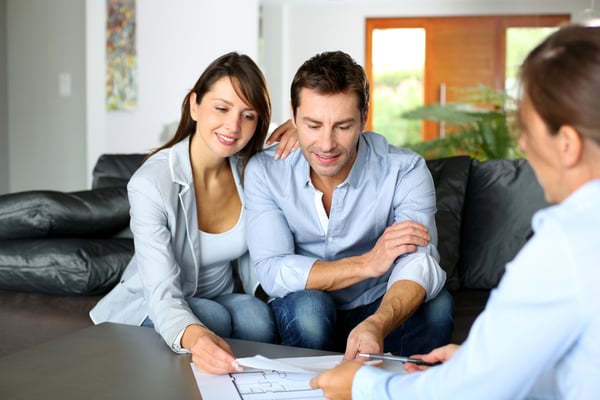 When your clients consistently pay on time, you'll avoid the dreaded "feast or famine" cycle. You'll be able to pay your vendors, suppliers, and employees on time, and, not least of all, yourself. Additionally, if clients start taking too long to pay you, you may leave money on the table in exchange for collecting anything at all.
Implement these nine tips to get paid without delay.
1. Provide payment terms upfront
Before working with any new client, always provide your terms in writing. Clearly state your rates, due payment dates, and your policies regarding late payments – including any fees you'll charge on balances owing. Make sure your client signs the agreement indicating that they are aware of your terms and conditions. Don't work with any client who refuses to sign.
2. Understand your client's payment process
Large clients may have lengthy payment processes that require invoice verification. They may also receive dozens, or even hundreds, of invoices regularly. As a result, their policy may be to pay invoices only on certain days or only after so many days have passed from receiving the invoice.
If possible, submit your invoices with their payment cycle in mind. If they only pay on the 15 of the month, get your invoice in before that date so that you can get paid this month instead of following. Make sure your invoices have all the information your client needs to quickly and efficiently verify your invoice. Have a checklist of all the information to include so they can approve it without coming back to you with questions.
3. Invoice immediately
Invoice as quickly as you can. Every day you wait to send an invoice is another day you'll wait to be paid. If your invoice is on completion of a project, have your invoice ready to go by the final day so that you can send it right away.
If you're currently preparing your invoices manually, switch to an accounting system with automated billing. You'll never forget to invoice a client, and you'll eliminate errors. You'll also be able to see when the invoice was sent, whom it was sent to, and when they viewed the invoice.
4. Follow up on invoices
Send an invoice reminder before payment is due. People forget about their invoices, or invoices get misplaced, and a simple reminder can go a long way to helping clients remember.
Call your customer immediately when a payment is past due. Ask for the invoice status and anything you can do to speed up payment. Sometimes a simple change, like including a purchase order number on the invoice, can speed up processing times.
5. Reward early payers
Consider offering clients a 2% discount when they pay their invoice within ten days. In this scenario, a $1000 invoice would be reduced to $980 – not a massive loss for you, but an attractive cash-saving incentive for your customers. It can be worth it if it frees up cash for your business.
6. Charge interest
As part of your terms, specify that if a client's payment is past due, a weekly fee of 2% will be added to the total until funds are received in full. If the client goes past due, charge them interest.
7. Get paid upfront
In our past construction business, one of our fail-proof strategies is OPM - Other People's Money. Collect a partial deposit – or the entire amount in total – before you begin a project.
8. Suspend service
Stop your supply of products or services until you receive payment. With this tactic, you'll avoid accumulating an even more significant loss with a consistently late or non-paying client.
9. Stay on top of who owes you
Monitor who owes you money and how much every week so you can act fast if a customer hasn't paid on time.
10. A construction bookkeeping system - bonus tip!
Without proper tracking and matching of income and expenses, most construction companies never know if they made a profit until the job is over. Understanding your balance sheet and KPIs (Key Performance Indicators) will keep you in the right direction.
As a reminder, billing your clients depends on your signed contract and sending invoices based on the details of this agreement. Preventing these errors will undoubtedly help speed up the process of getting paid and, more so, getting paid on time.
If you don't know what to do or how to start, I recommend our Contractor Bookkeeping Review and Consultation. It is one of the most sought out services we provide and have helped many small construction business owners across the United States. I also offer a free phone or in-person consultation for an hour (you'll always know in advance anything more that will cost you money).
Final thoughts
Perhaps the most critical tip for encouraging prompt payment is excellent communication. Be clear on your terms and ensure you send out your invoices promptly.
When you follow up on a late invoice, ask when you can expect payment and agree on a date.
If the money still isn't forthcoming, consider your legal options. You may not want to resort to legal action, but it's essential to send a message to that non-paying client and others that you will take the necessary steps to ensure payment.
About The Author:

Sharie DeHart, QPA is the co-founder of Business Consulting And Accounting in Lynnwood, Washington. She is the leading expert in managing outsourced construction bookkeeping and accounting services companies and cash management accounting for small construction companies across the USA. She encourages Contractors and Construction Company Owners to stay current on their tax obligations and offers insights on how to manage the remaining cash flow to operate and grow their construction company sales and profits so they can put more money in the bank. Call 1-800-361-1770 or sharie@fasteasyaccounting.com
Access Code: FEAHEROS
Click here to download the App on Android:
Click here to download the App on iOS:
Simply scan the QR code or search for 'MyAccountants' in the App Store and enter the Access code: FEAHEROS to utilize the powerful App features and capabilities, and benefit from having our Construction Accounting App at your fingertips, 24/7."
PS: Even if you are not a Construction Contractor you will find a plenty of benefits in the app so we invite you to download it too! It's Free so why not?