We are always looking for ways construction contractors like you save time and money. These tips will help you make a noticeable difference to your bottom line.
Reduce staff costs
Without a doubt, having someone to help deal with routine tasks can significantly improve productivity. The rub is that hired help is often too expensive for small business owners.
Internships can be a real win-win: a student gets hands-on experience assisting you with marketing, accounting, or administrative work, and you get time-saving help for free.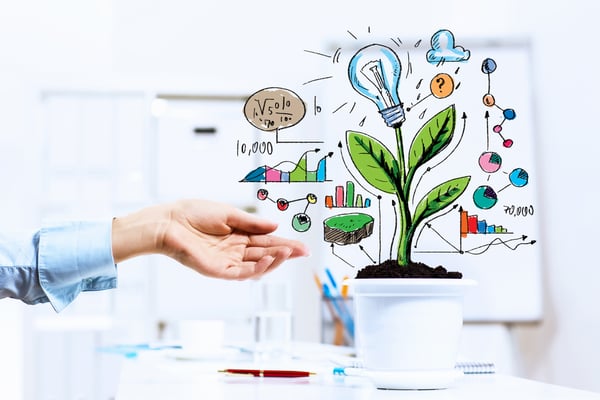 Think thin
Small business owners are often advised to trim down their offerings to a niche market. You can save money by applying that same thinking to how you do it in your construction business.
For instance, subcontracting can allow a service-based business owner to keep a narrow focus on the work they do while attracting more customers. Taking on more work and paying someone to do it at a lower rate than you charge your clients will increase capacity and your bottom line – while maintaining your focus on what you do best.
Network more
Forget expensive print ads and direct mail campaigns. You can save a ton of money getting the word out about your business by connecting directly with your target market:
Co-host an event with a business owner whose customers will be interested in what you do.

Connect with your local Chamber of Commerce.

Attend business networking referral events.

Run a contest on social media.

Sponsor a community fundraiser.
Networking at trade shows and industry events is another excellent way to meet potential partners and customers, without breaking the bank on costly advertising fees.
Embrace "co-opetition"
Often construction businesses buy in bulk to save money. Unfortunately, purchasing in volume can backfire if you're struggling to maintain positive cash flow, and the cheap supplies you bought never get used.
A better strategy is only to buy what you need and to share costs with other small business owners. Co-opetition is becoming a buzzword for a good reason. Forming alliances with businesses can lead to lucrative partnerships while collectively saving everyone some cash.
Save time with technology
If you haven't yet leaped, adopt cloud-based software to improve operational efficiency. Try free collaboration tools like Google Drive – also a great way to cut down on the cost of paper. Use virtual meeting technology to save a small fortune on travel costs when connecting with vendors in different time zones. And do a free trial of accounting software to see how automating routine tasks like invoicing, and payroll can improve accuracy and free up hours from your schedule.
Hire an accountant
Many construction business owners think they're saving money by handling their financials themselves. While it's a real asset to learn bookkeeping basics, cash flow management, and your tax obligations, hiring an accountant to oversee your finances has many benefits.
Leaving your books to a pro will free up time so you can focus on serving your clients and implementing plans for growth. Here are a few ways an accounting professional can help you save money that you can reinvest back in your business.
1. Finding money
There's no one more suited to discovering "found" money than an accounting professional. Hire an accountant to sort your books and systemize your bookkeeping; better record keeping is the easiest way to allow you to quickly see – on a monthly, weekly, or daily basis – where your money is going so you can cut costs. Keeping your accounts up to date will also help you understand which of your business investments yield the highest returns so you can be more strategic about spending.
An accountant can spot trends that you can take advantage of to earn greater profits – and even find savings with vendors, staff, and operating expenses. Hiring someone to manage your accounts will also reduce the costly errors that are commonplace when business owners try to track their expenses manually.
2. Avoiding tax penalties
Your accountant may be your trusted advisor when it comes to staying up to date with the latest regulations for small business taxes. They can also provide you with expert advice on how to maximize your benefits and minimize your taxes each year.
Please don't underestimate the cost savings of hiring someone to complete your tax forms correctly and submit them on time. Penalties for small businesses who neglect to file their taxes on time – or at all – can quickly add up; the longer you wait to file, the more interest you'll be charged and the likelihood you'll incur additional penalties. A business that is already struggling may not be able to pay a tax fine and find themselves closing their doors. If your construction business is ever audited, having an accountant on board will let you rest easy, knowing you won't be hit with a penalty for errors or omissions.
Your accountant possesses business knowledge that can help you make more informed decisions. Rely on your accountant for advice when you draft or revise your business plan; those key insights on assessing profitability will help you move your business in the right direction – and avoid wasting time and money on strategies with a lesser chance of success.
Look to your accountant to help you determine your most valuable clients, how much money you need to invest in a growth plan, and which marketing strategies yield the best ROI. Having someone you can rely on to guide you on setting targets and monitor your progress is an invaluable asset that can help you not only save money but earn higher profits.
The bottom line? Your accountant can do much more for you than simple bookkeeping or ensuring you're on the right side of the tax authorities. Hire a construction business accountant, and you'll be doing a lot to help increase your chances for long term growth and success.
Final tips
Review your construction business expenses regularly to track rising costs and to find more ways to reduce unnecessary spending. Always pay vendors and lenders on time to dodge late fees, interest, and a poor credit rating. Shop around for the best deals on everything from software and financial services to office supplies and inventory.
What will you do differently to start cutting costs for your construction company today? We can help a little or a lot depending on your business needs. Please fill out the form on the right, send me an email, or call me at 1-800-361-1770 to schedule your free one-hour consultation.
P.S.
We are excited and honored that Randal is nominated for the 2020 Small Business Person Of The Year award in our city. If you are on Alignable, I would appreciate it if you can connect with us and "like" our recommendation.
Screenshot of Alignable nomination
About The Author:

Sharie DeHart, QPA is the co-founder of Business Consulting And Accounting in Lynnwood, Washington. She is the leading expert in managing outsourced construction bookkeeping and accounting services companies and cash management accounting for small construction companies across the USA. She encourages Contractors and Construction Company Owners to stay current on their tax obligations and offers insights on how to manage the remaining cash flow to operate and grow their construction company sales and profits so they can put more money in the bank. Call 1-800-361-1770 or sharie@fasteasyaccounting.com
Access Code: FEAHEROS
Click here to download the App on Android:
Click here to download the App on iOS:
Simply scan the QR code or search for 'MyAccountants' in the App Store and enter the Access code: FEAHEROS to utilize the powerful App features and capabilities, and benefit from having our Construction Accounting App at your fingertips, 24/7."
PS: Even if you are not a Construction Contractor you will find a plenty of benefits in the app so we invite you to download it too! It's Free so why not?