Contractors Want Paperless Bookkeeping Services To Avoid Hiring A Bookkeeper
The horror stories about bad bookkeepers (in-house or as 1099 contractors) are never ending. For this reason, Contractors are reluctant to interview or hire an outside bookkeeper. Many Contractors are frustrated that the person they hired costs too much appears to know less about bookkeeping than the contractor themselves. Contractors I have talked to mention they know very little about accounting and do not want to know more.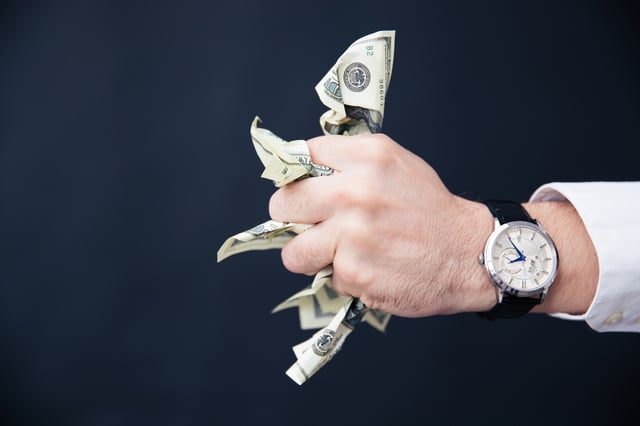 You Want Someone To:
Take over the bookkeeping
Leave you alone
Not ask a lot of questions
Have everything ready for the Annual Tax Return
Provide Financial Statements when you need them
YOU WANT TO KNOW IF YOU ARE MAKING MONEY
NOT THE MIND-NUMBING PROCESS OF ACCOUNTING
EVERYTHING SHOULD AUTOMATED AND PAPERLESS
YOU SHOULD NOT HAVE TO DO ANYTHING!
---
THE SYSTEM IS THE SOLUTION!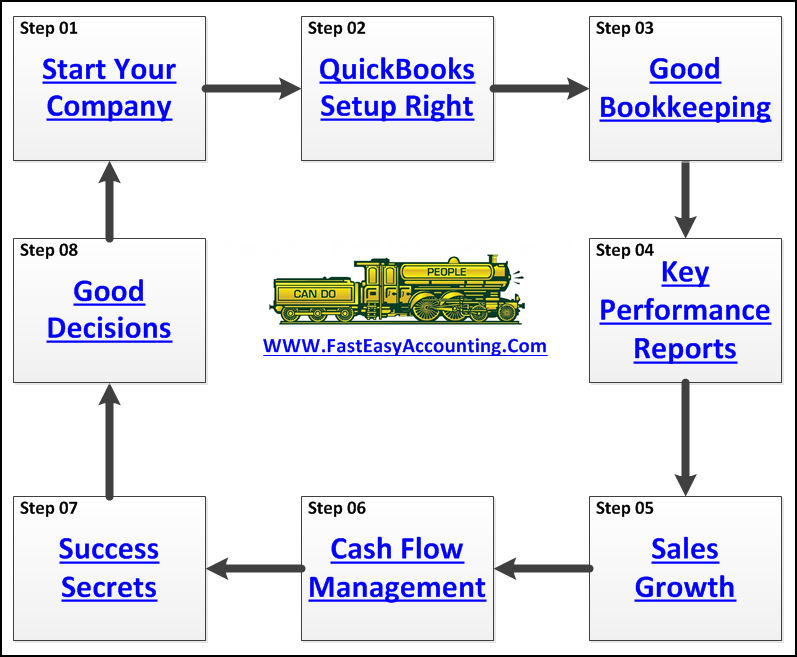 When Contractors Try To Do The Bookkeeping:
In doing the bookkeeping themselves; contractors will hook up every app they can find and set it on automatic and "Hope For The Best. "Using the concept of setting it up once and never having to touch it again. The Contractor is hoping that Magically all the transactions will automatically download to the proper income or expense accounts. The reality is not quite that simple.

Everyone is looking to automate their processes. Every minute The Contractor is the time that is taken away from doing something more productive or something more fun. Paperless Bookkeeping is achievable when setup properly. The answer is electronic documents being automatically being sent to someone who knows what to do when the documents are received.

Willingness to follow directions and accept new ideas. It is the difference between using a framing hammer or a nail gun. Both will get the job done. One is a lot harder. Who is the expert in the field?

For Construction Contractors the saying "garbage in, garbage out" applies to their bookkeeping needs. Each level of detail adds more time for the contractor to explain in writing details about the job to someone else.

Ten minutes wasted trying to learn and use QuickBooks is ten minutes wasted. That extra 10 minutes is time you do not have. I could tell you – It's just 10 minutes. You would roll your eyes up at me, in the same way, I will roll my eyes up at you if you were to tell me that Construction Bookkeeping can be completed in just 10 minutes per day.

We embrace technology and use multiple cloud based and desktop software to provide Paperless Bookkeeping Services to our clients. Our QuickBooks Files using a fully working QuickBooks Desktop Version In The Cloud and accessible to you from any web enabled device wherever you have internet access.
Cloud Based Remote Access To QuickBooks Desktop Version!
Microsoft Excel Is On The Server For You To Use
Your QuickBooks Desktop Version In The Cloud 24/7 Access!
Just A Few Mouse Clicks On PC Or Mac And Get:
Cash Report

anytime YOU want it!

Receivables

report

anytime YOU want it!

Payables report

anytime YOU want it!

Profit & Loss statement

anytime YOU want it!

Balance Sheet report

anytime YOU want it

!

Job Costing report

anytime YOU want it!

Estimates Vs. Actuals report

anytime YOU want it!
The Screenshots Below Were Taken In Our Lynnwood Washington Office
QuickBooks Is 1,000+ Miles Away Running On High-Speed Servers


Tucked Securely In A Building With Armed Guards
With Highly Skilled Technicians Maintaining It

English Speaking, U.S. Based Technicians Maintain The Server
QuickBooks Software Updates Are Automatically Applied
We Provide Your QuickBooks Maintenance And Support
Our Document Management Systems that link to your bank, credit card to provide electronic documents of your transactions. These are not direct feeds from the bank that cause havoc with your QuickBooks Data File.

Do not allow or support direct feeds from your financial institution to your QuickBooks Data File. We manage the transactions and enter them properly into your QuickBooks Data File. Again – Garbage In = Garbage Out. All accounting software is designed for the broadest number of customers and if it is trying to be useful to anyone it will be the Tax Accountant's software.

As fantastic as AI's (artificial intelligence) are (and I love spell check); the AI (artificial intelligence) does not know everything about everything. Someone has to be able to make a decision, guide the transactions to the proper results.

Example – Home Depot receipts can include, material, supplies, small tools, larger tools, plants, appliances, lumber, truck rental. Construction Accountant knows how to classify these receipts. In accounting, there is no such thing as a miscellaneous expense.

Recommend contractor have a Home Depot and Lowes Accounts. In the world of Construction Accounting Home Depot and Lowes revolving accounts are a credit card account (no different than a Sear account). The beauty of Home Depot and Lowes accounts when we setup our document management programs for our clients – we will see the transaction.

Going Green – Is more than just saving paper. It saves time printing documents, filing documents, owning multiple file cabinets, cases of file boxes for when the file cabinet gets full. Buying hanging folders, file folders, labels, envelopes, notebooks, tabs, and lots of paper.

Every Contractor needs to keep some documents, in the electronic age, spending hours and hours filing paper documents is no longer necessary.

Highly Profitable Contractors Embraced:

The Fax Machine

The Scanner

Taking a picture of documents on your cell phone

Using Email from a computer or cell phone

Online Banking and Bill Paying


Now – Enhanced delivery of documents using a secure environment directly from your bank.
Paperless is here to stay. The question is the quality of results received by the Contractor is different between the software used from Free to what may on the surface seem like a Low Monthly Cost. The low price is not always the same as Good Value at a Reasonable Price Point.

We embrace providing Paperless Bookkeeping Services.
Many of our local clients who are close by choosing to send documents electronically or by bank feeds. Every document that we see automatically from the bank, credit card, primary supplier is one less document The Contractor needs to handle.

We have experienced Construction Accountants, and when we see a document, we know what to do. Continue to develop ways to make it easy for our clients to answer any document questions we have. Always on the lookout for new cloud based software that will "Play Well" with QuickBooks Software
We have been providing Paperless Contractor Bookkeeping Services for a long time and we continue to find ways to get the work done with less burden on our Contractor clients. We no longer need you to send documents.

We Regularly update our QuickBooks Desktop Chart Of Accounts And Cost Codes as we find enhancements that help us help you. Construction Contractors want to Save Money and Make Money – If we have an idea that will help; we are going to tell you. Every time a Construction Contractor is over-handling a document it costs money.

Construction Accounting is always, always about Being Green – It is the Color of Money.
Looking forward to chatting as we continue to improve our processes.

Enjoy your day.

Sharie

About The Author:
Sharie DeHart, QPA is the co-founder of Business Consulting And Accounting in Lynnwood Washington. She is the leading expert in managing outsourced construction bookkeeping and accounting services companies and cash management accounting for small construction companies across the USA. She encourages Contractors and Construction Company Owners to stay current on their tax obligations and offers insights on how to manage the remaining cash flow to operate and grow their construction company sales and profits so they can put more money in the bank. http://www.fasteasyaccounting.com/sharie-dehart/ 206-361-3950 or sharie@fasteasyaccounting.com
---
When You Become A Client - Then we can tap into our resources of knowledge and strategy banks. We use the reports hidden in your QuickBooks in order to diagnose and understand your construction business and develop plans and help you implement a path to success for you and you alone because every contractor has unique Strengths, Weaknesses, Opportunities and Threats (S.W.O.T. Analysis) that when understood can lead to a Strategic Roadmap which cannot help but make a lot of money.
We Remove Contractor's Unique Paperwork Frustrations
Thanks for reporting a problem. We'll attach technical data about this session to help us figure out the issue. Which of these best describes the problem?
Any other details or context?
message
For Construction Company Owners who do not need the full power of a QuickBooks for contractors and want 24/7 online access we offer Xero Accounting Online, and we have a custom setup for construction companies. Click Here For More.
This Is One More Example of how Fast Easy Accounting is helping construction company owners all across the USA including Alaska and Hawaii put more money in the bank to operate and grow your construction company. Construction accounting is not rocket science; it is a lot harder than that, and a lot more valuable to people like you so stop missing out! Call Sharie 206-361-3950 or sharie@fasteasyaccounting.com and schedule your no charge one-hour consultation.
Profitable Contractors and Construction Company owners have known about the value of outsourced bookkeeping services and contractor coaching services like ours for a long time, and now you know about it too!
Thank You For Reading This Far, And I Hope You Understand we really do care about you and all contractors regardless of whether or not you ever hire our services.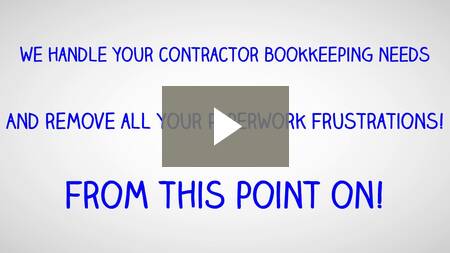 We Scan Your Receipts, And Invoices link the appropriate transactions to QuickBooks or Xero Accounting Online depending on the construction accounting service you are using and provide ongoing Cloud Based Contractors Bookkeeping Services by accountants who understand construction.

Thinking About Outsourcing Your Contractors Bookkeeping Services To Save Time And Money?
Click On The Button Below To Download A Free Guide
Need Help Now?
Call Sharie 206-361-3950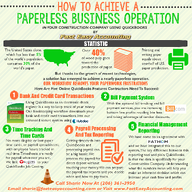 We Are Also Xero Accounting Experts Specializing In Construction Bookkeeping Services
---

Most Contractors Setup QuickBooks Desktop Version In One Of Three Ways:
#1 EZ Step Interview inside QuickBooks Setup
#2 Asked Their Tax Accountant To Setup QuickBooks
#3 They Attended A How To Setup QuickBooks Class Or Seminar
And QuickBooks Does Not Work The Way They Want It Too!
The Answer:
---