Business dashboards are a valuable business intelligence tool, offering an "at-a-glance" big picture view of a company's performance.
Some construction business owners use a dashboard to track KPIs (

Key

Performance Indicators) relevant to just one aspect of their business, such as sales growth, marketing, or financial data. Others rely on an executive dashboard for an overview of data culled from various sources (e.g., their accounting software, CRM tools, and website analytics).
The great advantage of a dashboard is that it presents and compares complex data drawn from several sources using visual tools (i.e., tables, line graphs, and bar graphs). With access to this consolidated data – information that would take hours to compile and analyze on your own – business owners are empowered to make more informed real-time business decisions.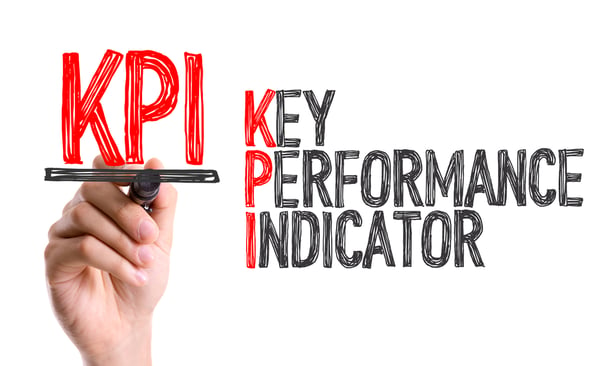 Here are a few more reasons to consider investing in a construction business dashboard:
Discover weak spots
When a business is performing well overall, problem areas can easily remain hidden. By reporting both historical and real-time data, your business dashboard can alert you to a sudden drop in performance. As a result, you can reign in a problem before it can snowball, potentially avoiding disastrous results for a department or your entire organization.
Save time and money
A well-designed dashboard can reduce hours spent searching for data from multiple sources. Ease of data access, focusing on just one screen, means you may monitor your numbers more regularly. And with accurate, up to date information at your fingertips, you'll make better decisions that can help you cut costs and improve your bottom line.
Improve sales performance
Gain valuable insight into key sales metrics, including the length of your sales cycle, your customer acquisition process, and client behavior—like which group of customers spend the most and buy the most often. By setting your dashboard to monitor these numbers, and flag any fluctuations, you'll be empowered to take meaningful action to win more sales and maximize profits.
Understand the big picture
There are so many moving parts to operating a business, and often so much data available, it's exceptionally challenging to make sense of what the numbers are telling you. A business dashboard can be customized to focus on critical metrics you define, illustrating how they relate to the big picture, so you always have an accurate snapshot of your construction business.
Choosing the right dashboard
There are two main types of business dashboards. Analytical business dashboards are designed to provide historical and real-time data to executives and senior leaders to help improve company performance and set goals to achieve more significant growth.
Operational dashboards, on the other hand, focus on the concerns of department managers and workers. These dashboards can help companies identify issues that, left untended, can become problems; employee performance metrics, for instance, can lead to better service and more efficient management of day-to-day operations.
Final thoughts
There are many benefits to working with a construction business dashboard, but the main advantage is that they can help you make more informed decisions that will have a positive impact on your construction company's agility and competitiveness – and ultimately, your bottom line. Our client's QuickBooks dashboard contains the KPIs:
It Works Best When You Think Of Them Like The Dashboard On Your Truck

Using a dashboard can help you spot problem areas and negative trends quickly, so you can take steps to correct them. You'll know what to do more to increase sales and profits, and implement the best strategies to achieve your business goals.
If you haven't updated your construction business plan recently, take some time to identify your high priority objectives. Then you can take the next step and find a dashboard that offers you the business intelligence you need to meet your current and longer-term goals.
About The Author:

Sharie DeHart, QPA is the co-founder of Business Consulting And Accounting in Lynnwood, Washington. She is the leading expert in managing outsourced construction bookkeeping and accounting services companies and cash management accounting for small construction companies across the USA. She encourages Contractors and Construction Company Owners to stay current on their tax obligations and offers insights on how to manage the remaining cash flow to operate and grow their construction company sales and profits so they can put more money in the bank. Call 1-800-361-1770 or sharie@fasteasyaccounting.com
Access Code: FEAHEROS
Click here to download the App on Android:
Click here to download the App on iOS:
Simply scan the QR code or search for 'MyAccountants' in the App Store and enter the Access code: FEAHEROS to utilize the powerful App features and capabilities, and benefit from having our Construction Accounting App at your fingertips, 24/7."
PS: Even if you are not a Construction Contractor you will find a plenty of benefits in the app so we invite you to download it too! It's Free so why not?