For Construction Company Owners who do not need the full power of a QuickBooks for contractors and want 24/7 online access we offer Xero Accounting Online, and we have a custom setup for construction companies. Click Here For More.
This Is One More Example of how Fast Easy Accounting is helping construction company owners all across the USA including Alaska and Hawaii put more money in the bank to operate and grow your construction company. Construction accounting is not rocket science; it is a lot harder than that, and a lot more valuable to people like you so stop missing out! Call Sharie 206-361-3950 or sharie.com and schedule your no charge one-hour consultation.
Profitable Contractors and Construction Company owners have known about the value of outsourced bookkeeping services and contractor coaching services like ours for a long time, and now you know about it too!
Thank You For Reading This Far, And I Hope You Understand we really do care about you and all contractors regardless of whether or not you ever hire our services.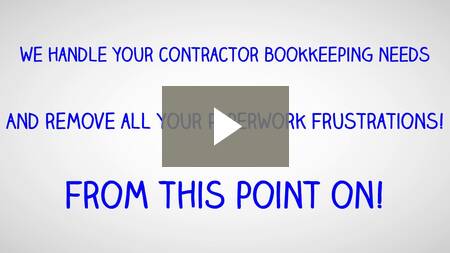 We Scan Your Receipts, And Invoices link the appropriate transactions to QuickBooks or Xero Accounting Online depending on the construction accounting service you are using and provide ongoing Cloud Based Contractors Bookkeeping Services by accountants who understand construction.

Thinking About Outsourcing Your Contractors Bookkeeping Services To Save Time And Money?
Click On The Button Below To Download A Free Guide
Need Help Now?
Call Sharie 206-361-3950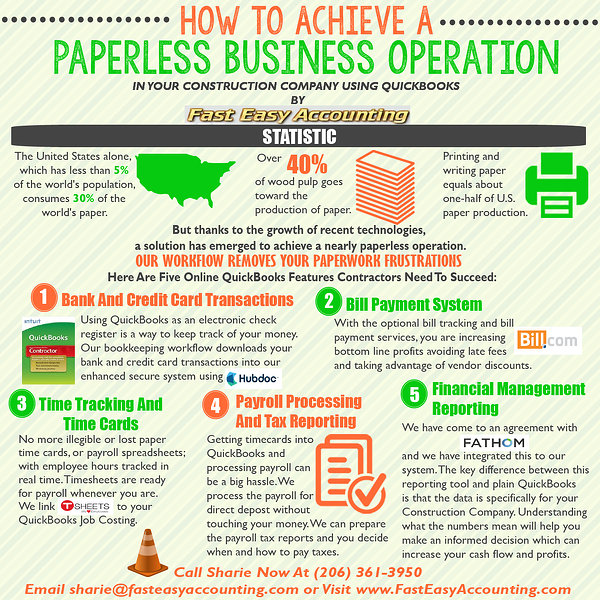 We Are Xero Accounting Experts Specializing In Construction Bookkeeping Services
---

Most Contractors Setup QuickBooks Desktop Version In One Of Three Ways:
#1 EZ Step Interview inside QuickBooks Setup
#2 Asked Their Tax Accountant To Setup QuickBooks
#3 They Attended A How To Setup QuickBooks Class Or Seminar
And QuickBooks Does Not Work The Way They Want It Too!
The Answer:
Download the Contractors APP today

from the App or Android store