---
Today's Guest Article Is From Samantha Jones
From designing to planning and project management to creation, construction jobs play a significant role in building a site. Construction is involved in various things such as skyscrapers, bridges, houses, hospitals, railways, airports, and more. Generally, construction experts and professionals make sure that the projects they build are attractive, secure and sustainable. They also ensure that their projects are finished within a given time and budget.

The career opportunities in the construction industry are great for people who like doing a physical job and like to work with their hands. Here, you will also read about the primary and top employers in the construction industry. The employers in the construction industry play a significant role in hiring the construction workers from lower level skilled workers to higher level construction officers. Here, you will find about the top employers and job opportunities in the construction industry.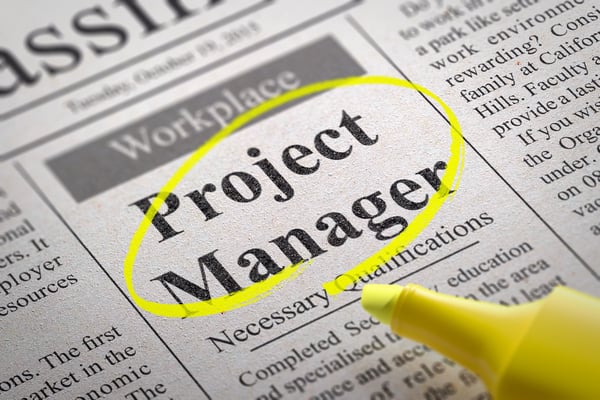 Employers in the construction industry:

There are various types of associations or organizations that work collectively to complete a construction project. The work you are supposed to do in your job depends on the type of association you work for. Generally, there are two main types of organizations that work in the construction industry, and these are:

Building Consultants
The consultants take care of the pre-construction phases of a project on behalf of a landowner or client who wants the building to be constructed. Usually, the professionals work for these consultants and contribute their time assisting in planning the construction project.

Building Contractors
After the building designs are approved, the contractors start building the project. The experts, who work for these contractors, use up their time working out on the building site.

Jobs in the construction industry:

In the construction industry, there are various job opportunities for graduates and post-graduates. Some of the jobs that the construction industry offers are:

Site Managers
The role of a site manager is to ensure things get done on the site of construction. They ensure that the work is completed on time and within a budget as well.

Construction Superintendent
From planning to completion, the duty of construction superintendent is to supervise the operations of a construction site. The construction superintendent's responsibilities include things such as daily scheduling, supervising tasks, managing activities and making sure the security of the building site.

Construction Laborer
A construction laborer performs a wide range of tasks on the construction site. The difficulty level for these tasks ranges from easy to difficult, including the preparation of construction sites for new projects. "The various tasks range from using, operating and maintaining tools and machines such as excavators, graders, trenchers, scrapers, wheeled loading shovels and much more," says Susan, an expert essay writer on construction industry at Essay Providers UK.

Project Engineer
To assure the top level of precision and quality, project engineers supervise all the technical phases of engineering projects within a company. Generally, they make a schedule, organize agenda, coordinate and manage technical activities of all the assigned engineering projects for the construction of building site.

Plumber
The job of a plumber is to fix, repair and install water pipes in the building. They are also trained in dealing with issues such as shower, sink drains, sewage lines, and toilets. The job of plumbers varies, and they are supposed to spot and resolve a range of different types of problems. Plumbers must have the strength, stamina, and resilience to execute a lot of demanding physical labors and tasks.
About The Author:
Samantha Jones is a senior Custom Writer. She has previously worked at Assignment Help Australia and Assignment Provider Australia as an editor. She loves to share her knowledge and experience in the construction industry through her guest posts.
We Remove Contractor's Unique Paperwork Frustrations
For Construction Company Owners who do not need the full power of a QuickBooks for contractors and want 24/7 online access we offer Xero Accounting Online and we have custom setup for construction companies. Click Here For More.
This Is One More Example of how Fast Easy Accounting is helping construction company owners all across the USA including Alaska and Hawaii put more money in the bank to operate and grow your construction company. Construction accounting is not rocket science; it is a lot harder than that and a lot more valuable to people like you so stop missing out! Call Sharie 206-361-3950 or sharie.com and schedule your no charge one-hour consultation.
Profitable Contractors and Construction Company owners have known about the value of outsourced bookkeeping services and contractor coaching services like ours for a long time and now you know about it too!
Thank You For Reading This Far And I Hope You Understand we really do care about you and all contractors regardless of whether or not you ever hire our services.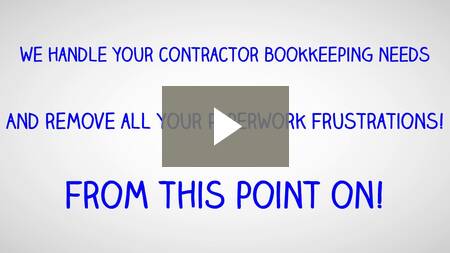 We Scan Your Receipts And Invoices link the appropriate transactions to QuickBooks or Xero Accounting Online depending on the construction accounting service you are using and provide ongoing Cloud Based Contractors Bookkeeping Services by accountants who understand construction.

Thinking About Outsourcing Your Contractors Bookkeeping Services To Save Time And Money?
Click On The Button Below To Download A Free Guide
Need Help Now?
Call Sharie 206-361-3950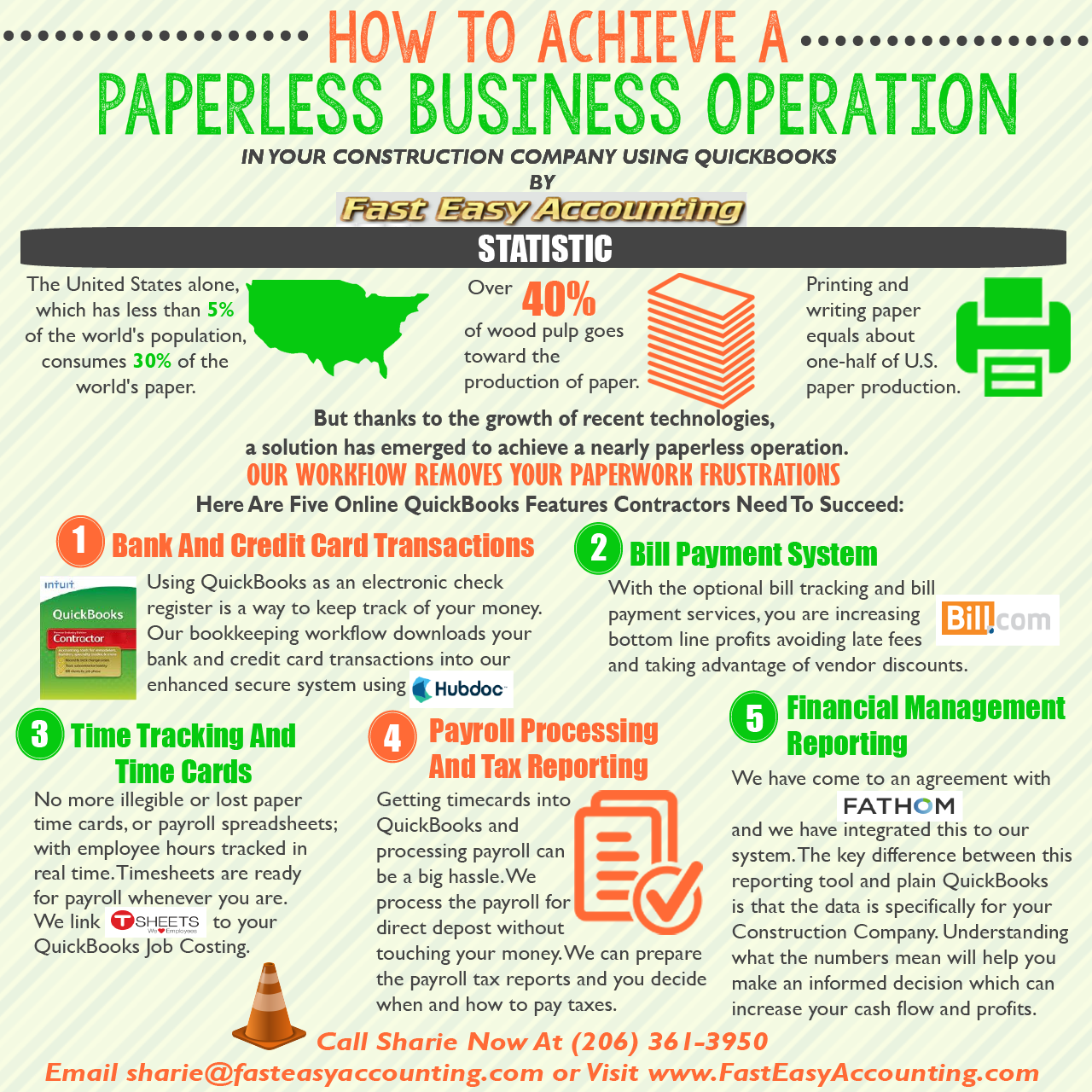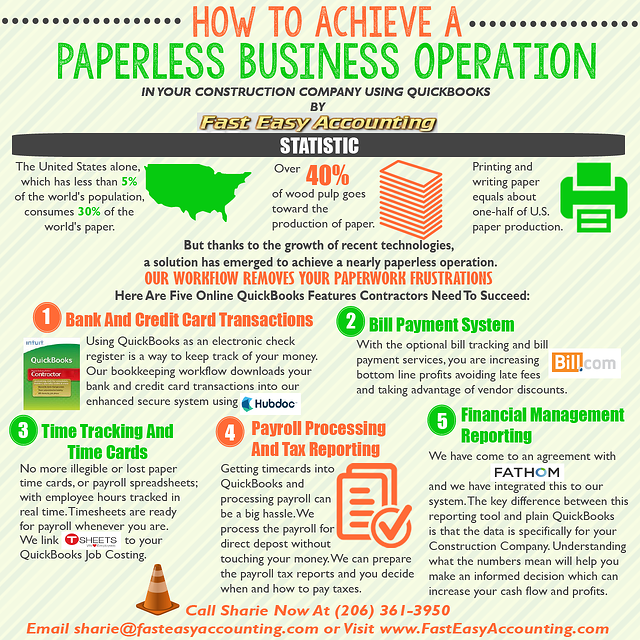 We Are Xero Accounting Experts Specializing In Construction Bookkeeping Services