Today's Guest Article Is From Ellen Lawton
To market your contractor services, it would take a lot of time, commitment and money in order to make it effective. While putting in a ton of money probably isn't an option, more time and effort is. Especially if you prioritize it on your list.
The strategy offered below serves to eat up the least amount of your budget while still allowing for amazing results.
To plan a great marketing campaign, here are some things that you need to know:
Define your goals - What do you want to achieve with your marketing campaign?
Research the audience - What is the audience looking for in a contractor?
Build a recognizable brand - Website design, logo, brand voice etc.
Use social media - do this heavily to get noticed
This way, you can define how much budget you would need for ultimate results. Next, here are some practical tips on making sure that budget stays on the low side while still excelling at marketing and getting conversions from your marketing efforts.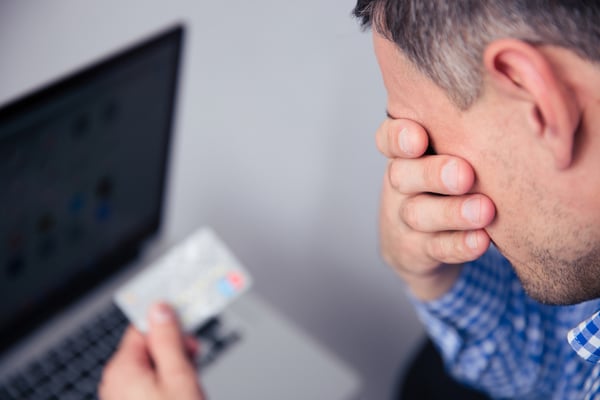 Here are some of those tips:
Make your work work for you
When you are a contractor, your quality of work is what is supposed to speak for you. People shop primarily for the price - however, once the prices are somewhat similar, they just need to know that they are being taken care of. They don't want a low price if that means low quality of work. It's their home, after all. So, your work has to sell.
The next time you do a job, you should take pictures. Write a blog post explaining what you did and why it means that the home will be safe for a long time now. Include those pictures. Ask for a testimonial on the work you did. Place that on your home page and in the blog post as well. Share the blog post everywhere. Brag about your project.
Before and after pictures work, behind the scenes pictures, photos with homeowners, pictures of funny things that happen on the job and so on. These are the things that people love to see. They will also get to know your team before you even come to their home.
Use Facebook Ads
Facebook Business Page no longer works as well as it did. Now you have to pay for ads that will reach your audience. Just posting on your page means that only a few people will see it.
Facebook ads don't have to be expensive - $5 or $10 per day works well. More is great but said amount is a good way to get you on the right path.
Now take those photos, testimonials and blog posts from step one and use them as your Facebook ad, or the content that you promote.
"Make sure that you don't promote too much but that it's present. You can create a great ad and then select where you want to promote it. Have a great text to go along with it - use emojis, gifs and so on. This is what people will find interesting," says Sacha Hellie, a contractor at and Britstudent.
Ask People To Share
Your team is likely on Facebook. Your friends, family, acquaintances and so on are there as well So, ask them to share. They probably all have bigger networks and they will make sure that you get enough attention. If you have worked with businesses and shared their posts, you should ask them too. This is all the buzz you need to get started and to get more eyes on your ad.
"Reach out to your customers and ask them to share as well. If you did a good job, they most likely will," says Evan Birkenshaw, a marketing expert at NextCoursework and Australia2write.
Your network then expands even more - so many people will see your post. The best part - it will happen for free. Your budget stays small and simple yet you get a ton of buzz. Use social media this way and see what happens.
There you have it - a low budget marketing idea, or ideas, that will get the ball rolling. Of course, you could go for more expensive options but if you are just starting out on social media or online marketing, it's best to just stick to safe options. The best part - no matter what your goal, audience or branding, this will work.
---
About The Author:
Working as a Marketing Writer and Editor at Phd Realm, Ellen Lawton works hard to help companies create effective marketing strategies. She is passionate about sharing her knowledge and expertise and writes for blogs and online magazines. She also likes meeting people from different industries and learning about their marketing needs.
Recommended Reading: Like this post? Check our past blog posts related to this topic.
Access Code: FEAHEROS
Click here to download the App on Android:
Click here to download the App on iOS:
Simply scan the QR code or search for 'MyAccountants' in the App Store and enter the Access code: FEAHEROS to utilize the powerful App features and capabilities, and benefit from having our Construction Accounting App at your fingertips, 24/7."
PS: Even if you are not a Construction Contractor you will find a plenty of benefits in the app so we invite you to download it too! It's Free so why not?