Today's Guest Article Is From Chad Otar
Running a contractor operation takes a pretty special individual, especially since there are going to be so many different moving parts with each and every project your contracting outfit takes on.
Hammering out bids, winning jobs, managing a crew, knocking out material lists and – most importantly – making sure that you stay on top of your cash flow are all big pieces of the contracting business puzzle. Because of the size and scale of these projects (even the smallest of contracting jobs), things get pretty expensive, and the odds are pretty good you're going to need to tap into business loans every now and again.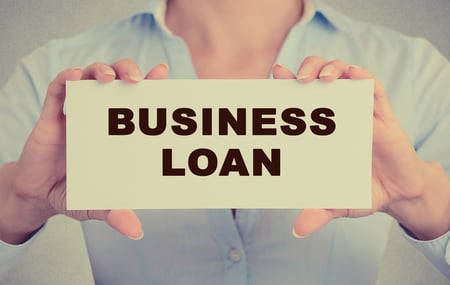 But contractors, particularly those just getting started in the business with their own outfit, usually find unsecured business loans to be a headache and hassle to get a hold of. These kinds of loans usually aren't given out to folks without a track record under their belts. And on top of that these kinds of loans usually don't come with the kind of financing contractors need to get projects from start to finish.
Here are a couple of options you want to consider when you're looking to get financing for your business.
Consider traditional bank/credit union and SBA loans specifically for contractors
Traditional banks, credit unions, and the Small Business Administration all offer specific loan packages for the contracting industry that you may be able to take full advantage of. You'll obviously have to meet with local bank representatives (or fill out the government paperwork with the SBA) to figure out the specifics of these offers, and it's not a bad idea to go to a bank that you have a bit of a history with as a "retail" customer.
At the same time, these kinds of loans can take a long time to go through the approval process – particularly if you're asking for hundreds of thousands of dollars that you might need to knock out a couple of construction projects you're looking to undertake.
Most suppliers will offer some kind of leasing and financing package for local contractors
Thankfully, the overwhelming majority of suppliers in your local area are likely to offer some kind of leasing and financing package for contractors that do – or anticipate – a lot of business with them.
You'll need to create an account with your local hardware stores, your local building supply stores, and your local home department stores to take advantage of these financing packages. On top of that, you want to make sure that you read the fine print of each agreement, as they are almost always going to have unique terms from one another, and you'll want to understand every detail of each of these financial packages before you sign on the dotted line.
Major chains (like Home Depot and Lowe's, for example) also offer their own financing package for professional contractors that are well worth looking into.
How to make working capital loans work for your contracting outfit?
At the end of the day, you might want to go the more nontraditional route of getting financing for your contracting outfit and start looking into working capital loans from these kinds of lenders.
Working capital loans essentially keep you flush with all the funding you need to keep your cash flow positive, helping you secure materials, payout your payroll, and cover any minor blips in the road along the way until the profits from your jobs start coming in.
Again, you'll need to look into the specifics of each working capital offer before you decide to take the plunge. Some nontraditional lending packages will be more advantageous to leverage compared to others, and you want to make sure that you are always making a smart move with this kind of nontraditional financing rather than saddling yourself with a financial burden later down the line for a short-term fix.
All in all, you'll find that there are plenty of opportunities out there for you to get your hands on the financing you need to not only run your contracting outfit but to also grow and expand your base of operations. It's never a bad idea to shoot for being able to "self-fund" your business right from the profits of your job, but that's only ever going to be possible after using years of taking advantage of the kinds of financing packages we highlighted above.
---
About The Author:

Chad Otar is the CEO at Excel Capital Management, a pioneer in the Fintech and alternative lending space. He has assisted thousands of business owners to receive funding over the last 5 years and is focused on helping one small business at a time achieve access to capital.
Recommended Reading: Like this post? Check out Randal's past blog post related to this topic.
OUTSOURCED ACCOUNTING FOR
THE BUSY CONTRACTOR
IN A MOBILE ENVIRONMENT
Access Code: FEAHEROS
Click here to download the App on Android:
Click here to download the App on iOS:
Simply scan the QR code or search for 'MyAccountants' in the App Store and enter the Access code: FEAHEROS to utilize the powerful App features and capabilities, and benefit from having our Construction Accounting App at your fingertips, 24/7."
PS: Even if you are not a Construction Contractor you will find a plenty of benefits in the app so we invite you to download it too! It's Free so why not?