Today's Guest Article Is From Jonny Finity
In the construction industry, cash is the lifeblood of every business — and accountants are the heartbeat. They keep cash flowing to the parts of a project or business that need it most. A new survey report released this week from Levelset and TSheets by Quickbooks shines a light on why accounting for a construction business is far more complicated than most other industries.
The 2019 Construction Payment Report surveyed over 500 construction professionals to uncover current payment trends in construction, and we're breaking down what this means for accountants in the industry.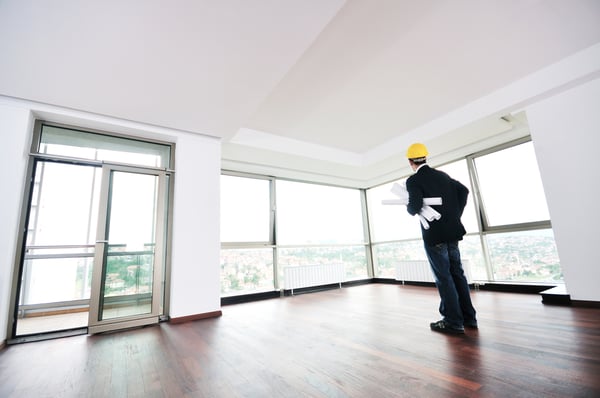 Survey spotlight:
45.5% of contractors have more than 10% of the job value held as retainage

42% of the respondents make payments to subs, suppliers, and laborers before the hiring party pays them

Only 4% of respondents always get paid deposits upfront for work

Once a contractor realizes they are having a cash flow issue, they say it can take longer than two weeks (23%) or longer than a month (26%) to resolve the cash flow problem and get back on track

More than 58% of respondents filed a mechanics lien due to nonpayment
Delays and withholding cause financial strain for contractors
In construction, cash flows slowly, and it isn't guaranteed. It takes 83+ days to get paid on average — longer than any other industry. This delay makes it more difficult for contractors to make projections, plan for new projects, manage accounts receivable, and pay for labor or supplies on time.
The payment scenario is stressed from the start. Only 4% of contractors say they receive up-front deposits on projects, which means accountants need to manage an outflow of cash immediately.
The stress didn't end when the project finished, however. In the survey, 57% of contractors say a percentage of their full payment is "always" or "sometimes" withheld as retainage (also known as "retention"). A practice unique to the construction industry, retainage is money withheld — typically 5-10% — until the entire project is finished. With profit margins in the industry averaging under 5%, it means that some businesses may be operating in the red until they get the retainage payment. Construction businesses with a strong accountant by their side are better prepared to handle periods of the financial strain caused by retention practices.
Contractors lean on credit and savings
With deposits so rare, and retainage so common, it should be no surprise to learn that many contractors spend a good portion of a construction project in a position of negative cash flow. More than 40% of contractors say they pay their vendors and suppliers before they ever receive payment from the General Contractor or property owner.
So what do contractors do when ends don't meet? According to the report, more than half of contractors say they use their business' credit lines and savings to get money (51%). Even more concerning: 34% say they use their savings and credit accounts to make up for a deficit.
A good accountant can help a contractor understand the best source of funds to use in each situation, and the tax implications of each option.
Contractor offense needs accounting defense
As long as they have protected their rights during the project, contractors generally have a last line of attack to get paid: Filing a mechanics lien. And attack, they do. According to the survey, nearly all contractors and suppliers have threatened to file a lien (98%), and more than half have filed one (58%) to get paid.
In conclusion
A good construction accountant understands the variety of payment challenges that contractors face defending project managers' and supervisors' access to their lifeblood: The cash needed to buy materials and pay the workers to complete their project on time and under budget.
---
About The Author:

Jonny Finity is the Content Marketing Manager at Levelset, where over 500,000 contractors and suppliers connect on a cloud-based platform to make payment processes stress-free. Levelset helps contractors and suppliers get payment under control, and sees a world where no one loses a night's sleep

over payment

.
(Editor's Note: Products and company names mentioned do not imply any association with or endorsement by Fast Easy Accounting. Consider the software you are currently using and the cloud technology integrations to see what will work best for you and your construction business).
Recommended Reading: Like this post? Check our past blog posts related to this topic.
Access Code: FEAHEROS
Click here to download the App on Android:
Click here to download the App on iOS:
Simply scan the QR code or search for 'MyAccountants' in the App Store and enter the Access code: FEAHEROS to utilize the powerful App features and capabilities, and benefit from having our Construction Accounting App at your fingertips, 24/7."
PS: Even if you are not a Construction Contractor you will find a plenty of benefits in the app so we invite you to download it too! It's Free so why not?