Today's Guest Article Is From Marry Maddyson
Being able to make estimates is a necessary part of the planning process. So, what do you do when you need programming help, but you aren't a programmer? There are many types of estimating software available for small business. By being able to evaluate things like the cost of labor and materials for a project, whether you are adding another building to your company or doing construction work, is necessary for being sure you have enough money set aside for the project. Below, you'll find some of the leading estimating software that you'll love to use when planning for your business.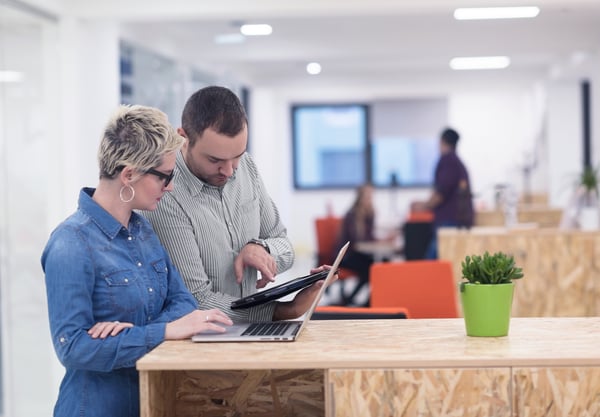 Best Estimating Software
Takeoff Live Software
This software helps you factor in the cost of construction, including materials and labor. It takes into account the current market, as well as factors like linear footage, square footage, and volume. Its simple interface is easy for even inexperienced business owners to use. As an added bonus, you can sample the free trial to try out this software before you purchase it.
HomeTech Advantage
This estimating software comes from a company with a reputation, being in business since 1965. It is best for remodelers, contractors, and other service professionals who need to estimate the costs associated with completing a project. By planning appropriately, you can provide an accurate estimate of the time and cost of providing a service.
4Clicks Project Estimator
4Clicks has recently been purchased by a big name in cost estimation software, Gordian. 4Clicks includes construction cost data to consumers and businesses, making it easier to determine how much your next project will cost. You can buy physical paper books with cost data or have it added to existing software. A programming planner can help you integrate this cost data into your company's current software.
Home Cost
Home Cost tailors specifically to consumers or business owners looking to build a home or do renovation projects. For the average consumer, this software can help them develop and realize their dream home. It paints a realistic picture of the cost and materials and labor for each project. For professionals or developers, it can help with projected estimate costs. It is also useful for people who buy and flip houses.
Benchmark Estimating
This software is designed for estimating more than just buildings. It is a business solution for all front-end activities, including project reporting and overall job cost, quoting and estimating, valuations, variations, and marketing. Some of the areas that this software works with include construction, civil, asphalt, government, mining, rail, landscaping, facilities management, utilities, and road planning. With so many useful applications, it might be the perfect tool for your business.
Total Project Logistics
This software helps with planning by giving you the ability to plan from bid to completion. By closely monitoring the whole process, you can also track efficiency against the projected time of completion and identify possible problems in your process. Total Project Logistics is an integrated solution to management and estimating tools.
Benefits of Estimation Software
How can you be expected to provide estimates or plan for your business without having updated information? When you purchase estimate software, it allows you to stay current with the cost of materials and labor in your area. You can also find realistic projects about the amount of profit that you can make on the project.
Estimation software can also help you plan better for your business. Think about the disaster you would face if you started a project and ran out of cash flow. Being able to estimate ensures you'll have enough money to complete the project.

You could hire a programmer to help you build estimating software. Or, you could input that necessary data and choose one of these options. Estimation software is one of many essential tools that you'll need as you continue to grow your business. By providing estimates, you'll be able to grow profits, expand your business, and realize success.
(Editor's Note: Products and company names mentioned do not imply any association with or endorsement by Fast Easy Accounting. Consider the Accounting Software you are currently using and and the Estimating Software integrations to see what will work best for you and your construction business).
---
About The Author:
Marry Maddyson is a Web Content Writer and a Learning Consultant from New York City. She works at an education company which shares persuasive speech topics to students.
Recommended Reading: Like this post? Check our past blog posts related to this topic.
Access Code: FEAHEROS
Click here to download the App on Android:
Click here to download the App on iOS:
Simply scan the QR code or search for 'MyAccountants' in the App Store and enter the Access code: FEAHEROS to utilize the powerful App features and capabilities, and benefit from having our Construction Accounting App at your fingertips, 24/7."
PS: Even if you are not a Construction Contractor you will find a plenty of benefits in the app so we invite you to download it too! It's Free so why not?