---
Today's Guest Article Is From Manjusha M Nair


It is a known fact that Building Information Modelling (BIM) has changed the Architecture, Engineering and Construction industry (AEC) Industry for the better enabling cost savings and better coordination between everyone involved in the construction process.
The true potential of BIM can only be achieved if all the parties in the AEC industry use it; and not just a few key players. BIM should also go into all the supporting activities that go into the construction of a building.
This includes Mechanical, Electrical, Plumbing (MEP) contractors, Construction companies. Contractors and everyone in between. For now, let's focus on how MEP contractors can use this amazing technology and get the most out of it.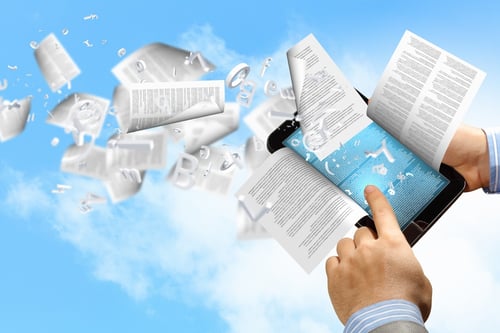 ---
#1 Ultimate Control
With the use of BIM, information regarding ceiling elevations, walls with electrical wires, a wall with plumbing etc. are made available in the very same file and in the palm of your hands if that's required. This model allows MEP contractors to detect any errors and possible collisions between the many MEP elements before the construction even begins.
Seriously, who would want to find out a flaw in the design right in the middle of the construction process? Suppose you had to make the correction anyway, you can easily make the same change in the BIM Model. This means that you don't have to waste any resources in the process, saving you a lot of time and money as well.
The option to auto save and make connections to project history is also available in BIM, allowing you to avoid losing any precious files along the way so that your blood won't boil any more than it already is. With BIM implemented, the MEP contractors will have ultimate control over their scope of work.
#2 Automate
With a lot of wires and pipes going all over the place, clashes are almost inevitable in MEP work. Manually taking the effort to avoid these mistakes can be daunting for MEP Contractors. Lucky for them, BIM has the ability to automate several activities and clash detection is one of them.
All the possible clashes in MEP i.e. (i) Hard Clash (ii) 4D/ Workflow Clash (iii) Soft/Clearance Clash can be avoided. As an MEP contractor will tell you, predicting possible errors are lifesavers. BIM Models also have to ability to ensure that the elements manufactured offsite can perfectly fit into their respective places.
This opens up the opportunity to make them offsite, easing and quickening up the process on the site as a whole.


#3 Tackle the small yet big challenges
For MEP contractors, Modelling of large components to their exact measurements is relatively easy compared to doing the same with smaller components. For them, 'big troubles come in small packages'.
For example, modeling elements like electrical outlets and switches are more challenging than modeling air handlers and duct systems. By using BIM, MEP contractors can easily model such elements. Models can be made with the highest level of detail and the actual MEP work will be perfect or near perfect.
This also means that the right amount of materials and components can be purchased for the work to be done. In a cut-throat competitive world of MEP contracting, it is important for MEP contractors to have their own Unique Selling Proposition and BIM can provide them that.
---

CONCLUSION:

These are three ways in which MEP contractors can use BIM to its fullest and gain massively from it. BIM is to be looked upon and not anyway else. The benefits of using it massively outweigh the cost. To be the best MEP contractor out there, BIM has to put to use.


---
About The Author:

Manjusha M Nair is a digital marketer at Advenser. A Company which provides BIM services to global customers in AEC industry. She spends her time to network with industry leaders and learn new strategies to implement in AEC industry to gather potential traffic and leads. On free time, she spends it with her husband cooking and watching movies.
---
The Information Shown Below Is From Fast Easy Accounting
OUTSOURCED ACCOUNTING FOR
THE BUSY CONTRACTOR
IN A MOBILE ENVIRONMENT
Download the Contractors APP today

from the App Store or Android Store
Access Code: FEAHEROS
Click here to download the App on Android:
Click here to download the App on iOS:
Simply scan the QR code or search for 'MyAccountants' in the App Store and enter the Access code: FEAHEROS to utilize the powerful App features and capabilities, and benefit from having our Construction Accounting App at your fingertips, 24/7."
PS: Even if you are not a Construction Contractor you will find a plenty of benefits in the app so we invite you to download it too! It's Free so why not?