---
Hi, everyone! This is Norhalma from Fast Easy Accounting. You've probably seen the videos I made and just heard my Podcast with Randal. If you don't know me yet, you must be thinking, "Well, what does she know about construction accounting?" To tell you the truth, I am neither an accountant nor a contractor. I am the company's webmaster. I also build, maintain, and fix stuff - only I'm in front of a computer managing the company's website.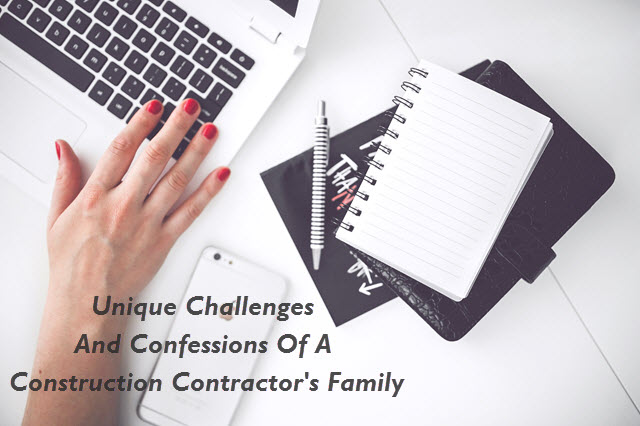 I was born and raised with an extended family in our home. The fact is we are actually the extended family. When my grandfather was alive, he would spearhead renovations in our house. The whole family is involved in dealing with the mess. It was pretty chaotic but fun and we had wonderful, happy memories to this day. Simply put, we are Do-it-Yourself people, mainly because we have the manpower available and we only need to spend money for materials. At first, my father and his brothers were often called for small neighborhood projects. After my brother was born, we moved out on our own and my father started his own construction company.
My mother practically helped out by closing contracts and dealing with customers. She enjoyed this new found social and business life and saw it as an opportunity to grow and learn something new - she previously worked in Real Estate as a Property Consultant and thought how hard it can be to manage a construction company. But you see, being a bookkeeper is another story. I guess we are not prepared by how much paperwork we have to process and file every single day. I think when she started drowning in bills and receipts that she realized she needed a new system.
My father hired a construction accountant a year after - it made all the difference. My parents were able to handle their business transactions more efficiently since someone else is doing the bookkeeping and financial reports.
Does this sound familiar to you? I've prepared a more detailed video of the issues construction contractor's spouses are facing day to day as they are assigned to do the bookkeeping and accounting.
Profitable Contractors and Construction Company owners have known about the value of outsourced bookkeeping services and contractor coaching services like ours for a long time and now you know about it too!
Thinking About Outsourcing Your Contractors Bookkeeping Services To Save Time And Money?
Click On The Button Below To Download A Free Guide
Need Help Now?
Call Sharie 206-361-3950

Thank you for reading my blog post and listening to Randal's podcast with me. Please know that we do care about you and your construction company regardless of whether you hire our services or not. For help with your accounting and bookkeeping needs please fill out the form on the right and we'll be in touch with you shortly.
About The Author:

Norhalma Verzosa is a Certified Construction Marketing Professional and works as the Webmaster of Fast Easy Accounting located in Lynnwood, WA. She has a Bachelor's Degree in Psychology and a Certified Internet Web Professional with a Site Development Associate and Google AdWords Search Advertising certifications. She manages the entire web presence of Fast Easy Accounting using a variety of SAAS tools including Hubspot, InfusionSoft, Shopify, and WordPress.