Contractors have often told us that they're "one job away from making it big or losing everything". Our clients usually wonder why some of their competitors appear to be making a lot of money than they do when they seem to be doing similar work.
Not everyone seems to realize that in construction, money is not made in the field by working and pushing boundaries of tactical efforts - working harder and faster. Money is made in the office developing and implementing strategy.
For example, a backhoe takes longer and more skill to mobilize and demobilize on and off a job site than a shovel. Tactics mean using a shovel for all

earth-moving

projects. Strategy means knowing when to use a backhoe and when to use a shovel.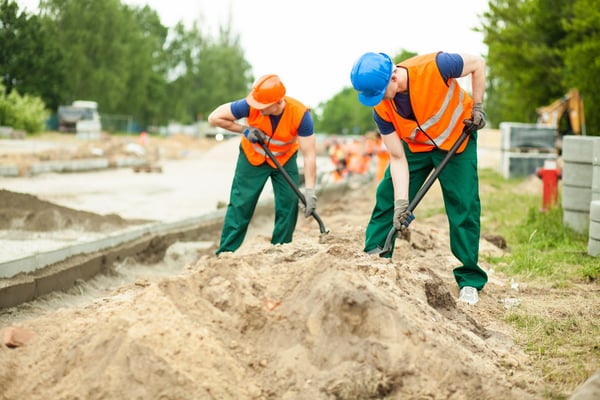 QuickBooks has over a hundred reports that can be viewed regularly. You could spend all of your time seeing a report in QuickBooks and trying to find the way to populate numbers in the report. Many reports are designed for specific things. Take, for example, the view of the Home Page. Just because the feature is on the Home Page in QuickBooks does not mean it is useful for every contractor.
It is not practical or recommended for the Small Contractor or Handyman to track inventory. For most contractors, the material goes from the supplier directly to the job, which is not the definition of inventory. Inventory is what goes into the warehouse and stays, and stays and stays.
Most contractors do not have the money to invest in inventory. Your supplier is just down the street. They have an on-demand inventory – what you need when you need it.
Plumbers, Electricians, and HVAC Contractors tend to have a certain amount of inventory, and it is better to do a physical inventory a couple of times a year (end of the year and maybe mid-point of the year and enter as bulk numbers). There are special programs that are an add-on to QuickBooks for those larger companies who need to track inventory. Most inventory programs only work with QuickBooks Enterprise.
Trying to keep track of each item in the job can be overwhelming and not practical for smaller jobs. If it is a Cost+ or Time and Material job, then be sure you only purchase what you need and assign that receipt to that specific job.
Without a proper QuickBooks set up for your construction company, you:
underbid projects

earn little money

often deal with unforeseen cash flow issues

have no idea if your QuickBooks reports are reliable
When QuickBooks is set up right for your contracting business, you can now oversee what you have tracked. What gets measured, gets managed. One excellent way to do this is through the Five Key Performance Indicators (KPIs) for contractors. These reports are useful regardless of your company size. KPI is a benchmark to measure how your construction company is performing. The five reports you review at 5 PM for five minutes is the best approach and accounting practice you could do each day.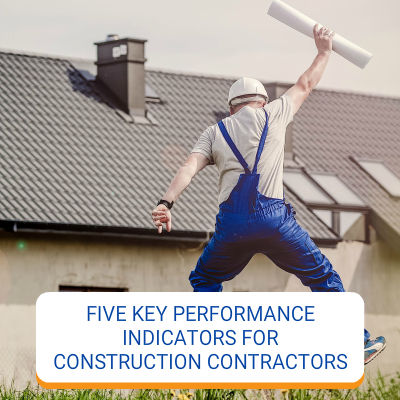 We offer installation of the
Five KPI icons
on your QuickBooks Desktop, or you can get it as a bonus upon enrolling in our
KPI class
.
In conclusion
Clean, easy to understand, and reliable reports will streamline your accounting processes. Start identifying quality prospects and profitable projects and repeat the quality performances of your construction company.
Five Key Performance Indicators For Contractors is one of our first 12 classes launched
in our Construction Accounting Academy.
---
About The Author:
Randal DeHart, PMP, QPA is the co-founder of Business Consulting And Accounting in Lynnwood Washington. He is the leading expert in outsourced construction bookkeeping and accounting services for small construction companies across the USA. He is experienced as a Contractor, Project Management Professional, Construction Accountant, Intuit ProAdvisor, and QuickBooks For Contractors Expert. This combination of experience and skill sets provides a unique perspective which allows him to see the world through the eyes of a contractor, Project Manager, Accountant and Construction Accountant. This quadruple understanding is what sets him apart from other Intuit ProAdvisors and accountants to the benefit of all of the construction contractors he serves across the USA. Visit http://www.fasteasyaccounting.com/randal-dehart/ to learn more.
Our Co-Founder Randal DeHart - Is a Certified PMP (Project Management Professional) with several years of construction project management experience. His expertise is construction accounting systems engineering and process development. His exhaustive study of several leading experts including the work of Dr. W. Edward Deming, Michael Gerber, Walter A. Shewhart, James Lewis and dozens of others was the foundation upon which our Construction Bookkeeping System is based and continues to evolve and improve. Check out our Contractor Success Map Podcast on iTunes.
Access Code: FEAHEROS
Click here to download the App on Android:
Click here to download the App on iOS:
Simply scan the QR code or search for 'MyAccountants' in the App Store and enter the Access code: FEAHEROS to utilize the powerful App features and capabilities, and benefit from having our Construction Accounting App at your fingertips, 24/7."
PS: Even if you are not a Construction Contractor you will find a plenty of benefits in the app so we invite you to download it too! It's Free so why not?