---
Today's Guest Article Is From The Team At lienwaivers.io

Geoff Arnold, Luis Trejo And Sean Richardson were interviewed for the Contractors Success M.A.P. Podcast, and were very generous with their time and provided some extremely valuable insights for how you can streamline your lien waiver process. The article below is a recap of how it all works.
Tell us about your background and how you came to be where you are now.
In January 2016, Geoff Arnold, Luis Trejo and Sean Richardson started lienwaivers.io with the simple vision of creating a better way for all parties involved in a construction project to collaborate in the disbursement process.
With their combined background in construction, finance, technology and product marketing, the team is uniquely suited to solve this problem. Their solution is a simple, intuitive, cloud­-based platform that integrates directly with common construction accounting software without requiring users to re­-enter data.
In February 2016, lienwaivers.io launched a private beta of their platform with a handful of Midwestern lenders and builders, with great success. The team is now expanding their lien waiver exchange platform into a full­-featured automated disbursement platform, complete with payments, project budgeting and approval chains.
What are some differences between you and your competitors?
While there are a number of construction accounting and project management packages that support lien waiver functionality, lienwaivers.io is the first to integrate with common construction accounting softwares to generate lien waivers in bulk, at an economical price point.
We launched with our first customer in 7 minutes, generating and distributing 36 lien waivers in seconds.

What problem or issue does your product or service solve?
A lien waiver is a legal document from a contractor, subcontractor, supplier, equipment lessor or other party to the construction project stating they have received payment and waive any future lien rights to the property. Lien waivers are exchanged anytime a payment is made.
Once lien waivers are signed and executed they are distributed to clients, title companies, banks or other financiers for downstream processing. Currently the lien waiver process is manual, often paper­-based, and leaves valuable data locked away in unstructured documents. A single missing lien waiver can introduce lien risk to a project, delay bank draws, and have adverse effects on future financing. It's a risk and compliance nightmare, begging for a technology solution ­­ which is lienwaivers.io

What are three things a contractor should consider when hiring your services?
■ Do you make payments to your subcontractors / suppliers / lessors with an accounting software such as QuickBooks?
■ Does your lender or the owner of the property require lien waivers?
■ Are you spending multiple hours creating, sending and tracking lien waivers?

How can you tell if someone is a good fit for your company?
■ Making payments to vendors (examples of this are general contractors, banks, and/or title companies)
■ Spending multiple hours creating, sending and tracking numerous lien waivers every month
■ Open to adopting new, time­saving technology to improve current inefficient processes
■ Using a construction accounting system such as QuickBooks to make payments

What types of advice do you give a contractor?
Many contractors are hyper focused on building quality homes/buildings, providing superior customer service and controlling cash flow, as they should be. Sometimes there are elements in business that don't provide a lot of visible value but are protecting your company in the background. Lien risk is one of those elements. Every time a payment is made and a lien waiver isn't returned in exchange, lien risk is introduced. This can create legal liabilities throughout the project.
It is not uncommon for contractors to only send selective lien waivers or avoid them all together due to the large amount of time it takes to create, send, and track them. lienwaivers.io makes the process of protecting your company from lien risk easy by seamlessly integrating with your accounting system.

In closing, tell the listeners how they can contact you
Email: go@lienwaivers.io
Website: lienwaivers.io
Twitter: https://twitter.com/lienwaivers
Facebook: https://www.facebook.com/lienwaiversio/
LinkedIn Page: https://www.linkedin.com/company/10554315
---
Geoff Arnold, CEO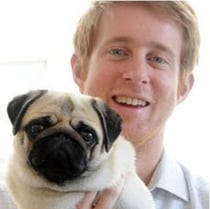 Geoff is a fintech and adtech veteran with 15+ years of professional software engineering experience. Geoff wrote and sold his first piece of commercial software at the age of 15. Geoff is an alum of Intent Media, a venture­backed startup in NYC, where he helped grow a team of 7 to 150+ worldwide, and led a team of 53 software engineers as VP, Technology.
Luis Trejo, CRO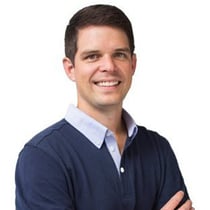 Luis is a CPA with 12+ years in the finance, tax and accounting world. Luis previously managed the financial direction of a large regional construction company. Most recently Luis led a social media marketing startup through acquisition as their finance chief.
Sean Richardson, CPO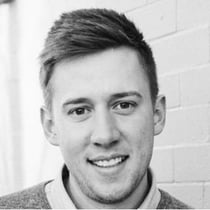 Sean is a product and marketing guru with a passion for startups. Sean cofounded and led product development for Pushlee, a mobile retargeting platform for the $482B US gas station and convenience store industry. Pushlee was nominated for New Startup of the Year for the Silicon Prairie Awards in 2014. He is the founder of the Base 3 entrepreneurial conference and President of the Startup Sioux City board.
---