Creating invoices and receipts is vital to successfully running a business. You need receipts to track your purchases and expenses. Your clients need invoices for their tax purposes and to manage their finances. Paper receipts and invoices have been around a long time, so many people are used to them and may even resist moving away from them.
Thanks to technology, paper receipts and invoices are becoming more a thing of the past. There are environmental reasons for the move. Paper invoices require millions of trees and billions of gallons of water to produce, and they emit carbon dioxide (CO2), so going paperless can be a good thing for the environment.
The Old Way Contractors Invoiced the jobs was sometimes just as much or more work than doing the job itself.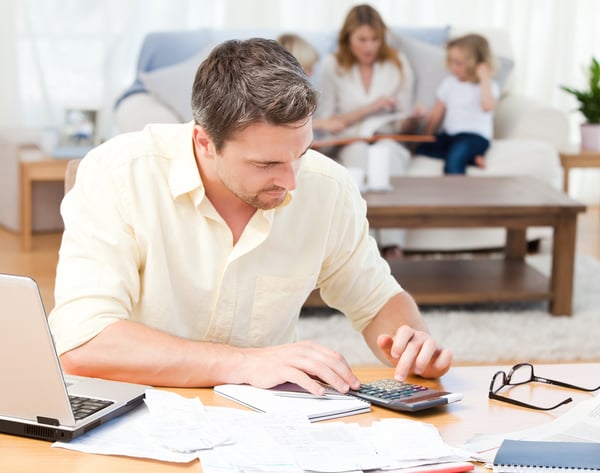 In the past, you needed to make notes, collect customer information, go to your office, open QuickBooks or whatever construction accounting software you were using, wait for everything to load up, and then try to find the paperwork, open the invoice screen, and fill it out and if you were lucky, you could email it from QuickBooks to your customer. Then you waited for the check in the mail to arrive to get paid.
Our contractor clients, or perhaps some of you are already implementing this, now have two choices depending on what you are most comfortable with, QuickBooks Desktop Version In The Cloud or Xero Accounting Online. You can directly invoice your clients on Jobsite with your smartphone linked to your Quickbooks or Xero account.
QuickBooks or Xero Accounting Online for construction depends on how you get paid, the type of work your company does, and if you need Job Costing.
QuickBooks Desktop Version Online Works Best If You:
Take Job Deposits

Have Change Orders

Issues Multiple Invoices

Need Work-In-Progress

Need Job Costing Reports

Need Payment Applications

Need Periodic Invoices For Bank draws

Need Complex Construction Accounting Reports
At the price point, Intuit offers all versions of QuickBooks, including QuickBooks Pro, QuickBooks For Contractors, and QuickBooks For Contractors Enterprise. No other construction accounting software comes close to providing the robust Job Costing Reports, Work-In-Progress Reports And Tracking (WIP), and hundreds of other combined reports and features medium and large contractors need to operate and grow their construction company.
Xero Accounting Online Works Best If You:
Need To Get Paid Faster And Easier

Have Simple Jobs You Invoice Individually

Need To Invoice Customers At The Jobsite

Need Key Performance Indicator Financial Reports

Want Professional Construction Accounting At Lower Costs
Xero Accounting Online saves us time in data entry, which means we can offer Xero Accounting Online outsourced contractors bookkeeping services at substantial savings over QuickBooks outsourced contractors bookkeeping services and provide more in-depth financial reporting with some of the reports being updated within seconds of when the transactions are received.
Here are all the more reasons why your construction business should consider eliminating paper receipts and invoices.
1. Decreased costs
Receipts eat into your profits. It costs money to buy the paper and the ink--more than it costs to have an email receipt emailed to clients. Your business saves money by having the receipts emailed instead of printing invoices and receipts for every client.
On a per-unit basis, invoices might not seem like a considerable cost, but over a year or a few years, they can add up to thousands of dollars.
2. Increased efficiency
It takes time to print it out, change the printer paper and otherwise ensure that everything is working correctly. Meanwhile, your customers and clients wait for their documents to be printed out and handed or mailed to them.
Beyond that, how often does a client contact you because they've lost their invoice and need a copy? Emailing invoices allows clients to store them in their email rather than searching for a piece of paper they might have lost or filed in the wrong spot. Your team saves time by not having to reprint those missing documents.
Additionally, with digital paperwork, your online system efficiently generates better, more accurate reports. Consider how easy it would be for employees to take photos of their expenses on their smartphone and have their expense report auto-populated, rather than filling it out manually. Or have the system automatically tell you how much you've spent so far this year on office supplies without you adding up each receipt.
Shredding documents also take up an enormous amount of time that could be better spent on other tasks. Having your receipts and invoices online saves you the time and hassle of shredding and keeps client information confidential.
3. Digital documents are easier to share
If you have someone doing your bookkeeping or accounting for you, it's easy to email your digital invoices to that person rather than store them and then mail them or deliver them in person. There's also no risk that the receipt will be crumpled, torn, or otherwise unreadable.
4. Additional marketing opportunities
Although you can include some marketing with a printed invoice--a coupon or a link to your website--, digital ones give many more marketing opportunities. An e-receipt provides you the chance to share individualized product recommendations or new promotions. They also enable you to grow your email list and accumulate customer data, allowing you to follow up with clients and customers.
Final Thoughts
When you or your employee finishes a job, you need to get paid, and I mean the sooner, the better! Use a smartphone, electronic tablet, or web-enabled device, create the invoice and email it! Not only are you saving time, but you are also saving money and getting paid sooner. Remember - both documents should be clearly labeled as "Invoice" or "Receipt."
Even though many people are used to paper invoices and receipts, your construction business has many good reasons to switch to digital receipts. There are environmental benefits and practical reasons that can have a positive impact on your business.
P.S.
Here's a Promo Code that you can still use in our Fast Easy Accounting Store and Construction Accounting Academy for a 40% Discount:
FASTEASY40
It is valid until tonight - Friday, December 3, 2021, at 11:59 PM. (Please note: Offer does not apply to Outsourced Accounting, Bookkeeping Review, or any Consultation and Training products; you can use it, however, to purchase any course or monthly subscription classes in Construction Accounting Academy).
About The Author:

Sharie DeHart, QPA is the co-founder of Business Consulting And Accounting in Lynnwood, Washington. She is the leading expert in managing outsourced construction bookkeeping and accounting services companies and cash management accounting for small construction companies across the USA. She encourages Contractors and Construction Company Owners to stay current on their tax obligations and offers insights on how to manage the remaining cash flow to operate and grow their construction company sales and profits so they can put more money in the bank. Call 1-800-361-1770 or sharie@fasteasyaccounting.com
Access Code: FEAHEROS
Click here to download the App on Android:
Click here to download the App on iOS:
Simply scan the QR code or search for 'MyAccountants' in the App Store and enter the Access code: FEAHEROS to utilize the powerful App features and capabilities, and benefit from having our Construction Accounting App at your fingertips, 24/7."
PS: Even if you are not a Construction Contractor you will find a plenty of benefits in the app so we invite you to download it too! It's Free so why not?