---
As a construction business owner, you're likely concerned about every penny you spend. That's a good thing because you need to keep track of your income and expenses. It also means, however, that you might be less likely to hire people who can help your business. People like bookkeepers, who are great investments for any small business.
So what does a construction bookkeeper do? Bookkeepers take care of the daily financial records for your business and make sure your books balance. They create and send invoices, track receipts and reimbursements, reconcile accounts, and prepare specific financial reports. All the frustrating day-to-day financial stuff that you probably dislike they love.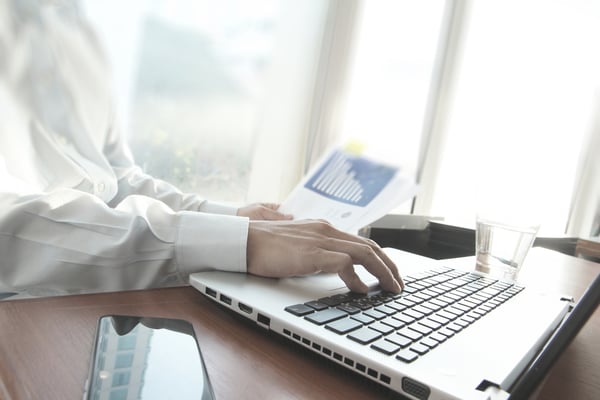 ---
Construction bookkeepers are an excellent investment for your small business, for several reasons:
They save you time.
Unless you're great at bookkeeping and enjoy it, you may find bookkeeping a headache. Chances are, you'll put it off until it's a massive chore to take on, then take ten times as long to do it. You'll find it takes you away from other business tasks such as training staff, networking, or marketing your construction company.
The time you spend trying to understand your financials could be better spent on tasks you're good at. A bookkeeper should be more efficient; they won't have as many errors, and in the long run, can save you a lot of stress.
Your time—and your sanity—are worth the cost of a bookkeeper.
They are experts in their field.
Are you up to date on the various tax laws and fully aware of how they affect your business? Bookkeepers are. They can advise you about any changes to the tax laws and what those mean for your business.
Bookkeepers can also provide you with insight into your construction company's financial situation. If you're overspending in a particular area or need to reallocate funds, your bookkeeper will tell you. If there's something you don't understand about your financial situation, your bookkeeper will explain it to you, so your financial situation isn't a mystery.
They prevent errors.
Because bookkeepers are experts in their field, they won't make the same mistakes you'll make. Those mistakes might seem small at first, but data entry errors, mixing up expenses, and other errors can add up, costing you money.
They help you get paid.
As a construction business owner, you might have so many other tasks that the ones that ensure you get paid—like sending out invoices—fall off the priority list. How many small business owners can say they've never been late sending out an invoice?
Your bookkeeper makes sure your bills are paid on time, and all invoices are sent out promptly. If your invoices aren't paid by their due date, the bookkeeper will be on top of it.
Is there any better investment for your trade business than one that makes sure you get paid for the work you do?
In conclusion
The services a construction bookkeeper provides can help you financially in the long run. They also prevent many headaches and save you valuable time.
As a contractor, there's no way you can be an expert in all aspects of running your business. If you don't like bookkeeping or don't have the time or knowledge to do it well, a bookkeeper is a valuable resource and an excellent investment for you.
---
About The Author:

Sharie DeHart, QPAis the co-founder of Business Consulting And Accounting in Lynnwood, Washington. She is the leading expert in managing outsourced construction bookkeeping and accounting services companies and cash management accounting for small construction companies across the USA. She encourages Contractors and Construction Company Owners to stay current on their tax obligations and offers insights on how to manage the remaining cash flow to operate and grow their construction company sales and profits so they can put more money in the bank. Call 1-800-361-1770 or sharie@fasteasyaccounting.com
Access Code: FEAHEROS
Click here to download the App on Android:
Click here to download the App on iOS:
Simply scan the QR code or search for 'MyAccountants' in the App Store and enter the Access code: FEAHEROS to utilize the powerful App features and capabilities, and benefit from having our Construction Accounting App at your fingertips, 24/7."
PS: Even if you are not a Construction Contractor you will find a plenty of benefits in the app so we invite you to download it too! It's Free so why not?