The Contractors Accountant, Randal DeHart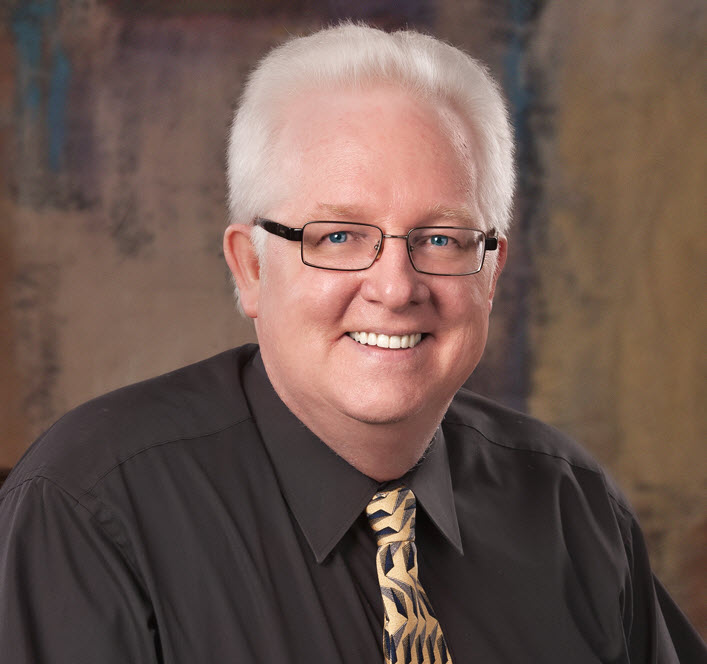 I have been where you are now Having worked in the trades, owned and operated construction businesses and being trained in construction bookkeeping and accounting I understand what it takes to run a successful construction business. My focus is on your construction accounting needs and helping you make more money faster. Clients tell all the time how refreshing it is to have a bookkeeper/accountant who understands them and the construction industry.
I Listen to Contractors and Construction Company Owners because YOU have a unique story. YOU have developed expertise in specific areas of construction. YOU may be a builder, remodeler, plumber, electrician, drywall specialists, excavation or one of the other tradespeople. YOU are involved in the wide, wonderful, gorgeous world of construction for a reason; because it is YOUR calling. YOU build, maintain, and improve homes, buildings, roads, bridges, highways and infrastructure, YOU make civilization possible.
We all understand the economy has been tough for construction owners and I understand you have made severe adjustments in YOUR lifestyle and YOUR businesses; however; just know this too shall pass because there is nothing new under the sun.
Now is the time to get back to basics of construction accounting and start to generate the Key Performance Indicators (KPI) that you need in order to make intelligent decisions about Marketing / Construction Accounting / Production. And reconnect with YOUR business, YOUR clients, YOUR employees and YOUR support team because there are things that YOU do better than anyone else in the markets that YOU serve.
Certified QuickBooks ProAdvisor - I am a certified construction Bookkeeping and Construction Accounting Specialist
Shares Keys To Peace Of Mind And How To Generate Profits In YOUR Construction Business in any economy. It all comes down to a strategic management system that orchestrates Marketing, Construction Accounting and Production to work together to produce predicable results. Our Construction Bookkeeping System is the solution you need to get the QuickBooks reports you want. There is no peace of mind or profit in Chaos, only STD's: Stress, Terror, and Drama.
Serving Contractors Like YOU Is Our Calling - New and seasoned, small contractors in residential, commercial, remodel and home builders who need professional construction accounting and construction bookkeeping, invoicing (flat-rate, not to exceed, time and material, cost plus and more), sales tax reports, payroll processing, payroll reports, job deposits, work in progress, retention tracking, complex pay applications, construction liability insurance audits and construction business process development. We know what to do!
YOUR One-Stop-Solution For - Outsourced construction accounting and bookkeeping services, job costing, payroll processing, payroll tax reporting, sales tax tracking, Washington State sales tax reports, business consulting and coaching, mentoring, QuickBooks setup, QuickBooks clean up data and customized QuickBooks Reports.
As a Certified PMP - (Project Management Professional) I have expertise in Project Management, Process Development and Construction which means when YOU need One-On-One Business Coaching or Consulting for YOUR construction company YOU now have an accountant to talk to that understands YOU and YOUR construction business.
Having Been Gifted With A Sense Of Purpose To Serve Contractors Like YOU - To achieve success on YOUR terms.
YOU Are The Person We Will Be Focused On As We Work Together Which Means
My Role Is To Learn And Understand The Following:
What YOU need today?

What is keeping YOU awake?

What do YOU need to know to run your business better?

How do you define Success?

What needs to happen for YOU to achieve "Success"?
If YOU Have Read This Far YOU Must Have Interest In Hiring Me - YOU may have noticed most of my profile is about YOU and YOUR interests.
Having Worked With Accountants - Attended numerous seminars, and dealt with 100's of accountants it has become apparent most of them are really good people with high intentions to serve their clients by promoting their education and accomplishments. That method appears to work all industries except Construction Accounting.
Contractors Don't Care For - Accountants that Blow Their Own Horn - And tell YOU about what is important about them. The ME syndrome; ME, ME, ME, my education my certifications, my Awards. It's all about ME and how important I am and why YOU should stand in AWE of ME and my great accomplishments.
If YOU were wondering why I did not list all my degrees and certifications now YOU understand.
Well, I Have Been A Contractor - Lived with Contractors, all my friends are Contractors and the ones who are not Contractors have a lot of respect for Contractors.
A Brief Biography
I Grew Up In A Construction Family - Which means I worked in the family business from elementary through high school; and most of the time while in college. Shortly after college went back into construction, it gets in you and is hard to let go of it.
1981 - After serving a plumbing apprenticeship I passed the Washington State Journeyman Plumbing exam. It is still active today as a PL01. You can confirm this by going to https://fortress.wa.gov/lni/bbip/Search.aspx and typing in Dehart, Randal in the "Business or Individual Name:" and press the "Search" box.
1991 - Cofounded our corporation with Sharie
2001 - Learning about the formal aspects of Project Management, Systems Engineering, and Process Development became important; so I and joined PMI = Project Management Institute www.pmi.org
2003 - It occurred to me that I love construction and contractors so we made the decision that we would specialize in serving contractors and limit non contractors to less than 2% of our practice.
2004 - Passed the PMP exam and attend continuing education classes regularly.
2004 - Passed the QuickBooks ProAdvisor exam and re-certify every year
I have more degrees than a thermometer and yet that is not what is important. What is important is how much time, money and effort can I save YOU by collapsing the time frame YOU are spending trying to find the answers to whatever is keeping you awake at night.
In most cases a few minutes in conversation can give you the key you need to unlock a problem or solve an issue.
Having been involved in Construction, Project Management and Construction Accounting for over 30 years I understand a great deal and yet I have so very much too learn. When YOU and I meet perhaps you can teach me what I need to know to assist YOU to achieve YOUR definition of success.
It's your turn, please send an e-mail or call us at 206-361-3950 so we can get on the job of helping YOU achieve YOUR definition of success!
We Remove Contractor's Unique Paperwork Frustrations
For Construction Company Owners who do not need the full power of QuickBooks for contractors and want 24/7 online access we offer Xero Accounting Online and we have custom setup for construction companies. Click Here For More.
This Is One More Example of how Fast Easy Accounting is helping construction company owners all across the USA including Alaska and Hawaii put more money in the bank to operate and grow your construction company. Construction accounting is not rocket science; it is a lot harder than that and a lot more valuable to people like you so stop missing out! Call Sharie 206-361-3950 or sharie@fasteasyaccounting.com and schedule your no charge one-hour consultation.
Profitable Contractors and Construction Company owners have known about the value of outsourced bookkeeping services and contractor coaching services like ours for a long time and now you know about it too!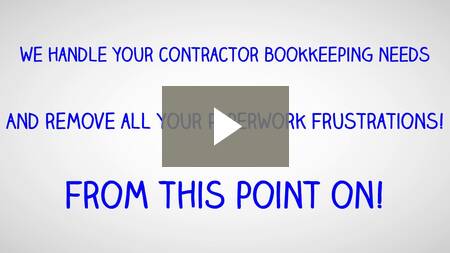 We Scan Your Receipts And Invoices link the appropriate transactions to QuickBooks or Xero Accounting Online depending on the construction accounting service you are using and provide ongoing Cloud Based Contractors Bookkeeping Services by accountants who understand construction.

Thinking About Outsourcing Your Contractors Bookkeeping Services To Save Time And Money?
Click On The Button Below To Download A Free Guide
Need Help Now?
Call Sharie 206-361-3950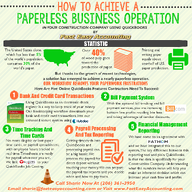 We Are Xero Accounting Experts Specializing In Construction Bookkeeping Services
About The Author:

Randal DeHart, PMP, QPA is the co-founder of Business Consulting And Accounting in Lynnwood Washington. He is the leading expert in outsourced construction bookkeeping and accounting services for small construction companies across the USA. He is experienced as a Contractor, Project Management Professional, Construction Accountant, Intuit ProAdvisor, QuickBooks For Contractors Expert and Xero Accounting Specialist. This combination of experience and skill sets provides a unique perspective which allows him to see the world through the eyes of a contractor, Project Manager, Accountant and construction accountant. This quadruple understanding is what sets him apart from other Intuit ProAdvisors and Xero accountants to the benefit of all of the construction contractors he serves across the USA. Visit http://www.fasteasyaccounting.com/randal-dehart/ to learn more.
Our Co-Founder Randal DeHart - Is a Certified PMP (Project Management Professional) with several years of construction project management experience. His expertise is construction accounting systems engineering and process development. His exhaustive study of several leading experts including the work of Dr. W. Edward Deming, Michael Gerber, Walter A. Shewhart, James Lewis and dozens of others was the foundation upon which our Construction Bookkeeping System is based and continues to evolve and improve. Check out our Contractor Success Map Podcast on iTunes and Follow Randal on Google+