Owning a construction company is a rough and tumble game that turns ordinary men and women into the kind of heroes it takes to build and maintain civilization by filling them with determination and true grit. Owning and operating a construction company is a little slice of heaven if you know what you're doing.
Contractors Have A Lot In Common With Restaurant Owners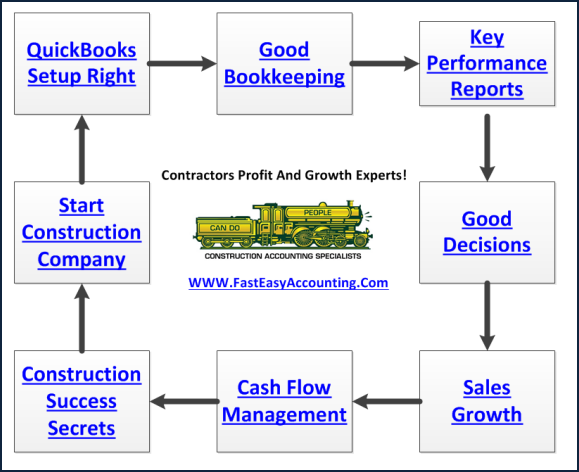 I do not know but over the years I have met people who own restaurants that at one time in their lives were involved in construction. And I have met contractors who at one time in their lives owned restaurants. It appears both industries attract similar positive personality traits.
In the early 1990's we owned a plumbing company that specialized in new construction high end residential and mixed use low rise commercial buildings.
In the late 1990's we switched to drain cleaning, service, repair and remodel plumbing and this was my first experience dealing with restaurants that were operating while we worked on the plumbing.
I thought how nice it was going to be to work around people who were friendly and courteous with an easy going personality. That all changed in the first fifteen minutes of being in the restaurant kitchen and telling the chef that I had to turn the water off for a couple of hours in order to reroute some piping. Let's just say I gained a whole new respect for restaurant chefs real fast. They do not mess around. We came back that night after they closed and did our work. The restaurant owner loved our work and we had almost as much restaurant work as residential service calls.
Do Not Irritate Restaurant Chefs!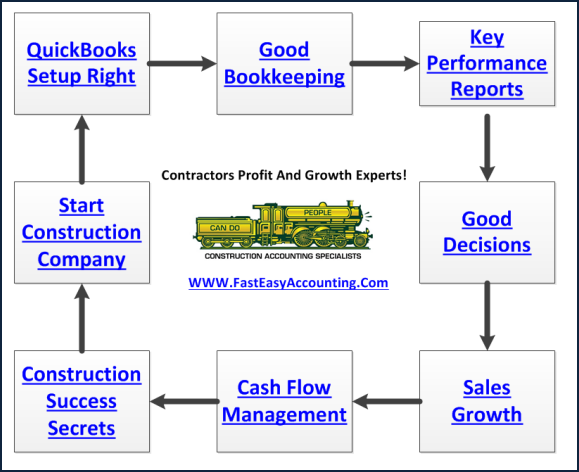 Successful restaurant owners and successful construction company owners share similar traits:

They have been through the fire of operating a tough business, hiring staff and making payroll

They have high driver personality types with control issues

They are impatient and want everything done not now but right now

They are passionate about serving the right customers and clients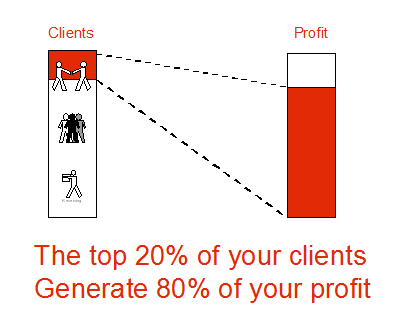 They are committed to providing the best possible experience for their customers and clients
They are committed to making their company the best it can be

They are Passionate about controlled and sustainable growth for their company

They focus on their core business and outsource everything possible

Most of them have had at least one bad bookkeeper who stole money

They focus on the Key Performance Indicators that apply to their business

They innovate and test new services and menu items to find what works and what doesn't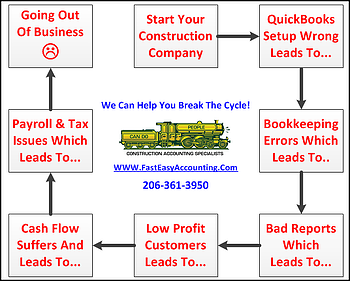 They are hard on their bookkeeping and office staff and tend to burn them out

They are our favorite bookkeeping services clients because we have been through the fire too
If you or anyone you know needs good solid construction bookkeeping services
please pass this on to them because they will thank you for it and we will too!

QuickBooks Expert Specializing In Construction Bookkeeping Services
About The Author:

Randal DeHart, PMP, QPA is the co-founder of Business Consulting And Accounting in Lynnwood Washington. He is the leading expert in outsourced construction bookkeeping and accounting services for small construction companies across the USA. He is experienced as a Contractor, Project Management Professional, Construction Accountant, Intuit ProAdvisor and QuickBooks For Contractors Expert. This combination of experience and skillsets provides a unique perspective which allows him to see the world through the eyes of a contractor, Project Manager, Accountant and construction accountant. This quadruple understanding is what sets him apart from other Intuit ProAdvisors and accountants to the benefit of all of the construction contractors he serves across the USA. Visit http://www.fasteasyaccounting.com/randal-dehart/ to learn more.