Major Home Builder Actions Signal Profitable Opportunities Ahead For Contractors
Sharp Small Retail Business Owners - Do not invest millions of dollars in market research to determine where to open a new store. They simply follow large multi-national retailers like McDonalds and Wal-Mart because they have the resources and have already done the research before investing money to open new stores.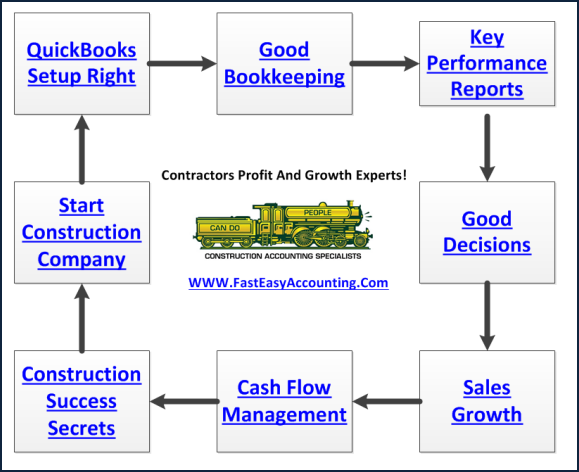 Sharp Construction Company Owners - Do something similar. They network with people who are well connected and pay close attention to the profitable construction firms, large and small that who are doing well.
If You Are Not A Member - Of Master Builders Association we strongly encourage you to join. It is open to builders, trade contractors, design professionals and anyone who supports and sells to members of the construction industry.
When Major Home Builders - Begin buying up vacant lots and land it means they have done the research and are confident there are people in the area with sufficient financial resources to buy new homes.
Seattle Metro Area - Including all of western Washington is being targeted by several major home builders in the past two years including Toll Brothers, Pulte Homes, MDC Holdings and Miami-based Lennar.
These Builders Favor - Constructing large communities and have avoided the Seattle Metro area because there are no major tracts of land to support those type of developments. However they must have research to support the belief they can allocate resources and generate an extremely high return on investment.
When They Ramp Up Production - There will be a short window of time when trade contractors who have been taking on work outside their expertise will find more profitable work in the fields they enjoy. The first group will be the excavation contractors followed by concrete contractors, framers, plumbers, roofers, HVAC, electrical and so on through final clean-up.
There Will Be Fewer - Contactors for homeowners and commercial building owners to shop bids which means the proactive construction firms will have a window of time to earn some economic profits and capture additional market share.
The Key Is To Raise Prices - Enough to cover your operating costs and preferably earn at least a 20% net profit, not get stupid and think about price gouging or making up for lost time.
Homeowners And Commercial Building Owners - Are intelligent people who are looking for one-stop solutions to all their construction and maintenance which mean professional and reliable contractors like you!
Helping Construction Companies - Understand when and where to allocate some of their construction resources to optimize profits is part of what we do in helping them develop their overall Construction Business Strategy.
Massive Profits - Will go to the contractors who are preparing now to harvest a bounty of profits in the coming months. The contractors who continually apply The 80 20 Rule regardless of the economy or other distractions always seem to make a lot of money and enjoy a high degree of success.
We Are Very Excited - About the future for construction companies not just in our backyard in the Seattle Metro area but all across America. This is not our first recession experience which means we know the early signs of recovery; just like the one shown below:
To The Untrained Eye - It appeared to be a sign of impending decline and yet it turned out to be just the opposite. My Step Father was a man of great insight because he say it a message of coming massive growth. He was right because the Seattle economy did turn around and construction demand and the corresponding cash flow and profits shot up like a rocket!
We Watch Lots Of Trends - Locally and nationally that have a direct impact on the construction market. So we sincerely encourage all contractors to get your QuickBooks Setup or Cleaned Upas the case may be, sharpen your tools, take care of any deferred maintenance issues on vehicles and equipment and get ready because good times are coming and your best years are still ahead of you!
Profitable Construction - Companies have known about the value of outsourced bookkeeping services for a long time and now you know about it too!
We Scan Your Receipts And Invoices link them to your QuickBooks or Xero transactions where it is appropriate and give you back a CPA-ready packet for your tax return and we provide ongoing Cloud Based Contractors Bookkeeping Services by accountants who understand construction.
Thinking About Outsourcing Your Contractors Bookkeeping Services To Save Time And Money?
Click On The Button Below To Download A Free Guide

Need Help Now?
Call Sharie 206-361-3950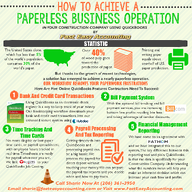 We Are Xero Accounting Experts Specializing In Construction Bookkeeping Services
About The Author:

Randal DeHart, PMP, QPA is the co-founder of Business Consulting And Accounting in Lynnwood Washington. He is the leading expert in outsourced construction bookkeeping and accounting services for small construction companies across the USA. He is experienced as a Contractor, Project Management Professional, Construction Accountant, Intuit ProAdvisor, QuickBooks For Contractors Expert and Xero Accounting Specialist. This combination of experience and skill sets provides a unique perspective which allows him to see the world through the eyes of a contractor, Project Manager, Accountant and construction accountant. This quadruple understanding is what sets him apart from other Intuit ProAdvisors and Xero accountants to the benefit of all of the construction contractors he serves across the USA. Visit http://www.fasteasyaccounting.com/randal-dehart/ to learn more.
Our Co-Founder Randal DeHart - Is a Certified PMP (Project Management Professional) with several years of construction project management experience. His expertise is construction accounting systems engineering and process development. His exhaustive study of several leading experts including the work of Dr. W. Edward Deming, Michael Gerber, Walter A. Shewhart, James Lewis and dozens of others was the foundation upon which our Construction Bookkeeping System is based and continues to evolve and improve. Follow Randal on Google+