Easily an essential first step in establishing your construction company is to define your clients so that you have the information you need to attract the right audience and generate valuable traffic to your website.
Understanding your customers and what makes them tick is the key to any successful construction business, particularly if you are paying out large amounts of money to drive relevant traffic.
One of the most practical ways of defining your prospects is by building client profiles that represent the typical types of customers that you are aiming for. As a result, you'll be able to home in on a more specific target audience, communicate with your audience in a more relevant and personalized manner, and, ultimately, generate more revenue.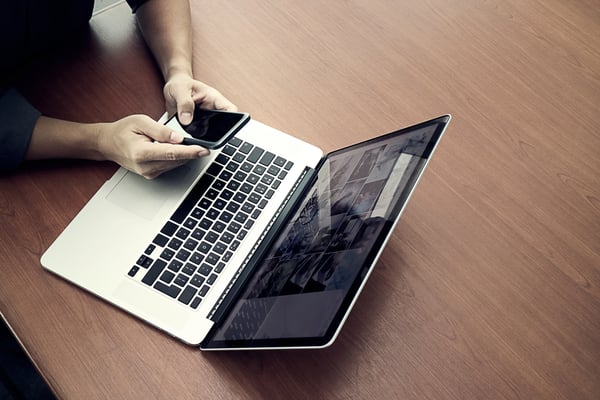 Every business caters to a specific demographic, and while some audiences might be vast, it is still essential from a marketing perspective that you know your clients and how to reach out to them. You'll need to understand your product or service, seek out feedback, learn about your customers' habits and interests, and maintain a consistent and targeted marketing campaign.
Knowing Your Brand
There's no shortage of novice construction companies out there who are attracted by the empty promises of making a quick profit by providing a service that is in high demand during a particular season, even if they aren't at all familiar with the execution. The reality of a successful construction business is quite a different thing; however, you need to be thoroughly familiar with what you are trying to work on (whether you are installing, repairing, or renovating), and you need to believe in it.
Whether you're a lone contractor or you're planning to start a small construction business with multiple employees or partners, you'll need to define your mission and come to understand your products and services fully. You cannot hope to accurately profile your clients if you do not have the utmost familiarity with what you are trying to sell to them. You'll need to pay attention to every detail before putting yourself in the shoes of your customers. When you know your brand, and it has a clearly defined mission, you'll be ready to start profiling your customers and tweaking your approach to marketing as necessary.
Seek Feedback
Seeking feedback is a critical ongoing process, but you should also start by doing plenty of research before you can even hope to get your marketing strategy off the ground. Your construction business will inevitably need to adapt over time to the needs and desires of its clients, not least because the customer has far more control these days than ever before by way of things like social media and online reviews.
Seek out feedback from your clients at every opportunity, but make sure that you don't end up being intrusive and don't bombard people with too much information or too many questions. Many customers won't have the time or the patience to leave feedback, and you'll have to learn to accept that. Fortunately, there are some practical ways of encouraging your customers to leave feedback, such as by offering incentives like promotional codes and other discounts for completing a short survey or answering a few questions about their preferences and habits.
Feedback doesn't always need to come from clients themselves, either. You can gain invaluable insights, albeit not entirely as accurate, by reviewing reports on your industry. Many companies provide insights into specific markets by analyzing trends in online behavior to help your business better define its target audience.
Create Your Client Personas
Create a profile of your perfect customer. If your construction business has an unusually broad reach, then you'll want to segment your target audience and create personas for each customer category. Map out the behaviors and interests of your customers based on important factors such as demographics, buying habits, geographical location, and more. You can even name these imaginary customers if you like, since this may help you to imagine them in a more practical light.
When defining your customer profiles, be sure to seek answers to the following questions:
What other related businesses would they likely choose to work with?

What sort of subject matter is most likely to interest them?

What are their demographical attributes?

Where are they located?

What do they need or want?

What do your customers do to entertain themselves?

What is their income level?

How much would they be willing to spend?

What are their priorities and goals in life?

How do they approach change?

What are their past purchases?

How often have they hired you?
Every day, millions of people turn to Google to find answers to their questions, solutions to their problems, or simply something to entertain them. What sort of queries does your business offer solutions for? By knowing your customers' problems, curiosities, and interests, you'll be able to tailor your content, your marketing strategy, and your product itself to better suit those criteria.
Avoid basing your customer personas on a real customer, since no single individual can completely represent your target audience. Instead, a customer persona should be reasonably broad, and it should characterize your perfect customer.
Profiling your customers won't result in your construction company's profit if you don't know how to sell more to existing clients. Just because you're a contractor who provides services doesn't mean you can't cross-sell or up-sell. It's much easier to sell to existing customers than to acquire new ones. Read on to learn how to generate more income by working these two sales strategies like a pro.
Cross-selling
Cross-selling is simply inviting your customers to buy a secondary item that naturally bundles with a product they're already purchasing. This works particularly to the handyman and home service and repair contractors who have materials readily available for use. You'll get the best results with cross-selling when a complementary item is offered at a much lower price point.
Up-selling
When you up-sell to a customer, you're asking them to consider a higher-priced upgrade during a sales transaction. Think of an up-sell as a recommendation. You're endorsing the best version of a product or service your customer is already planning to buy. It's usually much easier to up-sell a customer than to cross-sell.
Paying more for the premier option is a smaller stretch for a client than deciding to buy something extra that wasn't initially part of the plan. Whenever you're telling your clients about a product's features, suggest the benefits of the premier option. Even if they decide not to buy at the highest price point now, they might keep it in mind for next time.
Up-selling often happens naturally in sales when the focus is on the product that would best meet your client's needs rather than starting with price. Explain the differences between two or three options, providing all the information your clients need to make the best choice.
In conclusion
With your client profiles in place, you'll be able to match each area of your marketing strategy to the individual characteristics of your clients. By targeting smaller and more specific audiences, you should be able to increase the percentage of paying customers and valuable leads instead of wasting time and money on targeting the wrong people.
As you integrate up-selling and cross-selling into your sales strategy, always keep your ideal clients and their needs top of mind. By being knowledgeable about the problems your customers most want to solve and able to provide honest, helpful advice - your clients will grow to trust you and your recommendations.
Ultimately, don't forget that it's not about getting more visitors to your website: it's about getting more visitors that go on to become paying clients.
P.S.
We are excited and honored that Randal is nominated for the 2020 Small Business Person Of The Year award in our city. If you are on Alignable, I would appreciate it if you can connect with us and "like" our recommendation.
Screenshot of Alignable nomination
About The Author:

Sharie DeHart, QPA is the co-founder of Business Consulting And Accounting in Lynnwood, Washington. She is the leading expert in managing outsourced construction bookkeeping and accounting services companies and cash management accounting for small construction companies across the USA. She encourages Contractors and Construction Company Owners to stay current on their tax obligations and offers insights on how to manage the remaining cash flow to operate and grow their construction company sales and profits so they can put more money in the bank. Call 1-800-361-1770 or sharie@fasteasyaccounting.com
Access Code: FEAHEROS
Click here to download the App on Android:
Click here to download the App on iOS:
Simply scan the QR code or search for 'MyAccountants' in the App Store and enter the Access code: FEAHEROS to utilize the powerful App features and capabilities, and benefit from having our Construction Accounting App at your fingertips, 24/7."
PS: Even if you are not a Construction Contractor you will find a plenty of benefits in the app so we invite you to download it too! It's Free so why not?