A new contractor meets an experienced customer, and money changes hands and not the way you expect it.
Typically, this is what happens when you first get started: You bid on a project, and you are the low bidder. You are given the client's standard contract, which contains the client's favorite set of commercial terms and conditions, to sign as a condition of getting the project. You close and sign the contract because you don't want to ask for changes in the terms or consult your construction attorney. You put the signed contract in your bottom desk drawer and pray hard nothing will happen during the project that will cause you ever to have to reread the contract.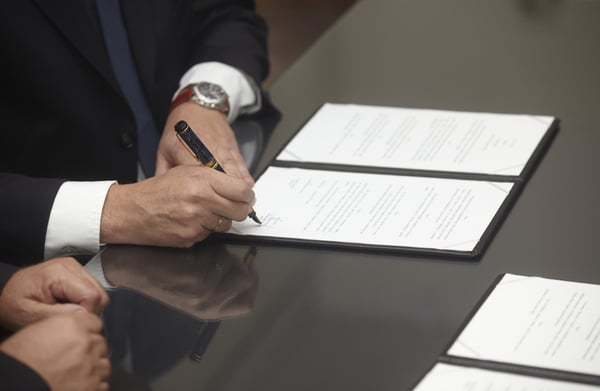 Before it is too late, consider these traps to look out for:
1. Poorly defined scopes of work create claims and disputes.
2. The completion schedule is too short and exposes you to monetary damages for failure to finish on time.
3. Payment terms put you in never-ending negative cash flow by loaning the customer money at 0% and borrowing on your credit cards at 24%.
4. The customer keeps 5%-10% of the contract price as retention for up to a year or more after the entire project is finished, which could be all your profit in the project.
5. Indemnity clauses could make you financially responsible for bodily injury and property damage claims caused by customer negligence.
6. Indemnity clauses could make you pay the customer's attorney fees and costs.
7. Your insurance company may be required to provide additional insured coverage for the project giving the customer free insurance and full access to the policy coverage and limits.
8. Often the term and coverage of the warranty are beyond reasonable industry standards.
9. Dispute resolution clauses that require arbitration first and then litigation, probably the two worst ways ever invented to resolve disputes.
10. The client's pre-printed final waiver of lien document (necessary for the contractor to receive final payment) waives all contractor's rights to recover unpaid extra work and to pursue any claims that arose during the project.
Ways to avoid contract traps:
Your Construction Attorney - is your friend and ally and can save you a lot of grief. Most contracts are easy to read and understand.
Scope of Work - Description in the contract is of crucial importance and a well-defined scope of work with details that outlines specific action to be performed by you, the contractor. The scope of work needs also to define work that is excluded and all work to be done by others, including the owner, which may interface with the contractor's scope of work. Never worry about too much detail; that detail will significantly help with the avoidance or resolution of claims and disputes that may arise out of the scope of work.
Schedule And Gantt Chart - Make sure you have enough time in the schedule to perform the scope of work. Every minute spent developing your Work-Breakdown-Structure (WBS) is worth an hour or more in the time needed to do the job.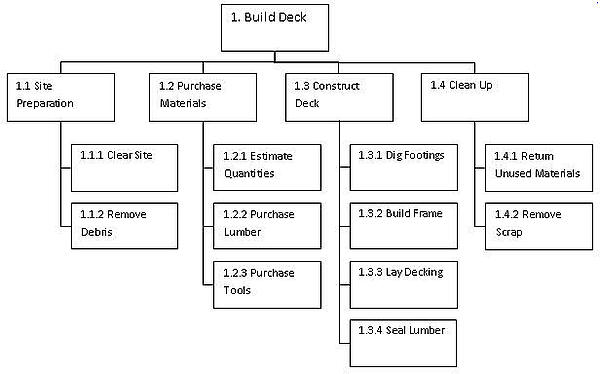 Add Contingency To Your Schedule - Minor delays, weather, equipment problems, etc. always happen. Do not expect the customer to be sympathetic and allow more time for delays. It is imperative if the contract has liquidated money penalty damages for late completion.
Payment Terms - Should need to add positive cash flow. Get cash coming in early and often. Paid when Paid and paid if paid terms are ridiculous, and we recommend not signing them ever! Clients who want these types of payment terms all have access to plenty of money and can pay you. Remember, cash is king!
Retention - Instead of retention being withheld from your progress payment invoices, consider providing a warranty guaranty instead, but check with your construction attorney first!
Indemnities - Can open the door to your cash reserves and everything you own, be careful! Indemnities typically cover claims for bodily injury, death of person, and property damage. The broad and intermediate form indemnities may require you to pay for bodily injury, death and property damage claims caused by the client, and you could be liable for the customer's attorney's fees and costs. Indemnity in contracts can be a dangerous risk transfer if enforced in a court of law could bankrupt your company for something you didn't do. Again your construction attorney is the person to ask, and don't be afraid to walk away from a project. Three types of indemnities:
Broad Form:

A comprehensive form indemnity contractually obligates you, the contractor, to be responsible for claims arising out of any amount of the client's negligence, including his sole negligence. The 100% indemnity.

Intermediate Form:

An intermediate form indemnity contractually obligates you, the contractor, to be responsible for claims arising out of the client's negligence, excluding only those claims arising out of the client's sole negligence — the 99.9% indemnity.

Limited Form:

A limited form of indemnity contractually obligates both the contractor and the client to be responsible only to the extent they are negligent for a claim.
Additionally Insured - Is a typical requirement in a contract that means something like: "Contractor will name the customer as an additional insured on his General Liability Insurance policy." Understand that when you name your customer as an additional insured to your general liability insurance policy (bodily injury and property damage coverage), he receives full access to the policy monetary limits and coverage provided by the policy at no cost, FREE, $0.00! The customer may also collect the legal defense of a claim because of your general liability policy for FREE!
Warranty - Is a good thing because it shows your commitment to stand behind your work and fix or replace defective parts or workmanship. Standing behind your work with a good warranty will give you an excellent reputation. However, warranties don't have to go on forever, and you don't need to marry the project; one year is about right, and perhaps you could offer extended warranties as well. Your warranty should exclude things like normal wear and tear, corrosion, improper usage, etc. Make sure your warranty is specific as to what it includes and excludes, when it starts and when it ends.
Dispute Resolution - Well defined and documented dispute resolution clause in all your contracts that outlines the process to try and resolve disputes with negotiation as the starting place and if negotiation fails, then mediation. If that will not work, provide for a senior executive in each organization to try and resolve the dispute. If all else fails, arbitration or litigation is the end, and both parties will lose.
Lien Waiver - Do not ever give a lien waiver in advance of the check clearing the bank. All 50 states have lien laws that provide contractors with some limited protection against customers that refuse to pay. Make sure your construction attorney reviews the original contract looking for the customer's final lien wavier that could be hidden deep in the contract documents. Some final lien waivers also waive your rights to collect outstanding change orders or bodily injury or property damage claims against your employees or property caused by the negligence of the customer, so be careful.
In conclusion
We recommend seeking the advice of a qualified construction attorney to put together a contract that fits your specific needs. Your contracts need a well-defined scope of work, clear payment terms, a reasonable schedule, and a proper change order clause. No work should ever be performed based on verbal agreements. Get everything in writing, always, no exceptions.
---
About The Author:
Randal DeHart, PMP, QPA is the co-founder of Business Consulting And Accounting in Lynnwood Washington. He is the leading expert in outsourced construction bookkeeping and accounting services for small construction companies across the USA. He is experienced as a Contractor, Project Management Professional, Construction Accountant, Intuit ProAdvisor, and QuickBooks For Contractors Expert. This combination of experience and skill sets provides a unique perspective that allows him to see the world through the eyes of a contractor, Project Manager, Accountant, and Construction Accountant. This quadruple understanding is what sets him apart from other Intuit ProAdvisors and accountants to the benefit of all of the construction contractors he serves across the USA. Visit http://www.fasteasyaccounting.com/randal-dehart/ to learn more.
Our Co-Founder Randal DeHart - Is a Certified PMP (Project Management Professional) with several years of construction project management experience. His expertise is construction accounting systems engineering and process development. His exhaustive study of several leading experts including the work of Dr. W. Edward Deming, Michael Gerber, Walter A. Shewhart, James Lewis and dozens of others was the foundation upon which our Construction Bookkeeping System is based and continues to evolve and improve. Check out our Contractor Success Map Podcast on iTunes.
Access Code: FEAHEROS
Click here to download the App on Android:
Click here to download the App on iOS:
Simply scan the QR code or search for 'MyAccountants' in the App Store and enter the Access code: FEAHEROS to utilize the powerful App features and capabilities, and benefit from having our Construction Accounting App at your fingertips, 24/7."
PS: Even if you are not a Construction Contractor you will find a plenty of benefits in the app so we invite you to download it too! It's Free so why not?