---
Today's Guest Article Is From Alyssa Johnson
Professional Academic Writer, Blogger, And Coach
When it comes to project management, techniques are generally shaped by a mix of what is trendy and what is traditional in a given enterprise environment. What are the current trends successful in creating a plan, making assignments, and allowing other algorithms to pursue respective goals? A good project manager knows how to spot valuable current trends to utilize while maintaining a set of traditional principles that have worked well for them throughout their career. To improve your skills as a forward-thinking project manager, we invite you to consider these tips for successful project management in 2018:

---
Project management today looks different than it did even in 2017. The process is constantly changing, which forces managers to continue updating their knowledge base. There is always new software to learn to use, and not all are of equal quality or benefit, yet you must familiarize yourself with it all. It is a perennial challenge for managers to understand the latest news in IT and keep their teams up-to-date.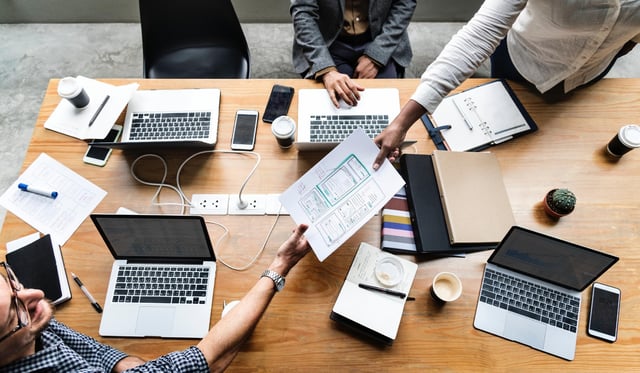 https://unsplash.com/photos/a2VqhP3d4Vg
1. Be motivated
This sounds ridiculously evident, but in practice still ignored. Project management is the field where professionals time after time have to accomplish the work no one else wants to do. It might sound frustrating, but the reality is, PMs may say 'yes' to a project and after a while procrastinating with thoughts 'why on earth did I agreed?'. It happens to everyone. To avoid such traps, you only have to have two answers "oh yea!" otherwise "no." You will notice how often you are going to say no. Nor you neither your team want you to manage the project you don't fully enjoy.

2. The basics of planning
Every goal has a start and an end. Be it large or small, for commercial purposes or not, it consists of a major task that you should divide into smaller, more manageable segments. You can transfer the small parts of the major task to specialists or complete by yourself. This scheme is applicable to any type of task you have before you, such as renewing an apartment lease, starting a new business, going shopping, or even cooking dinner. The main idea is to complete all smaller tasks so that you can quickly and completely reach the ultimate goal.

3. Get a team and give up micromanagement
You are good at managing and organizing projects. At the same time, you are bad at, assuming, web design, or writing content, or translating texts. If you believe you are good at something but management, you are doing micromanagement.

4. Successful mindset: everything can be managed
For every project manager from junior to professional, it is important to find out how to maximize the chances of crashing a project's goal. On the one hand, the person should acknowledge and remember, that all the circumstances depend on her or him. Everything can be adjusted, and every problem can be solved. The second important pattern of a successful mindset is utilizing PM tools. It is never a good idea to rely on intuition in making decisions, estimating time frames, or assigning a specialist. Everything should be tracked and thoughts through.

5. Universal project management advice
For every project manager, from junior to professional, it is important to find out how to maximize the chances of crushing your project's goal. On the one hand, each person should act as if all circumstances are dependent on her or him. Proceed with the mentality that you can adjust everything, and every problem is solvable. The second important pattern of a successful management mindset is utilizing PM tools. It is never a good idea to rely solely on intuition when making decisions, estimating periods, or assigning a specialist to a particular sub-task. Be sure to track everything and think through it thoroughly.

6. Braindump
The first tip after receiving your project assignment is to jot down each idea that comes to mind. It does not matter how ridiculous it sounds, or if it makes no sense at all. You never know what you may find useful in the middle of the project when everyone is exhausted and generating zero fresh ideas. Write everything down, and put it aside for the time being. During the development process, every PM should consider six braindump focus areas:
• Tasks
• Ideas
• Resources
• Personnel
• Questions
• Problems

Consider your crazy idea—i.e., how it looks before every bullet—and then put it aside to look at later. The more you retrieve from your head and put down on paper (or save in the cloud), the more space and mental energy you'll have for productive, concentrated, and fast performances. Use boards, notepads, or other tools to keep all information you need to remember. It can serve as an external hard drive for your brain, relieving PMs from attempts to keep all juggling balls in the air at once.

7. Use a unified cloud
Trying to find files saved in different cloud keepers, folders and all the mess of twenty browser tabs eventually appears not only frustrating but also to be a major time-killer. Teach your team and everyone you are working with to use the same cloud and keep to a consistent structure. A universal truth, this eases life significantly. It is also should be established and agreed upon before the work has started. Google Drive is the most common tool to share files today.

Tip: Before you begin, make sure you don't have automated synchronizations with your photo gallery (not only the laptop but by phone as well) unless you prefer sharing your photos with colleagues.

8. Simplicity
Today we have plenty of attractive tools and secrets that continue to develop every day. PMs often want to try it all and find what is best for the team. It's a nice idea if your schedule is entirely devoid of projects for the next few weeks. Discovering new tools, writing new guides, researching which of them are the best fit is another project unto itself that requires time and effort. If you are already overloaded with tasks and decide to reorganize the folder hierarchy or change the naming system, it won't end well. Keep every structure as simple as you can: Keep It Simple, Stupid! Rework it only when you have enough time to give it the necessary focus.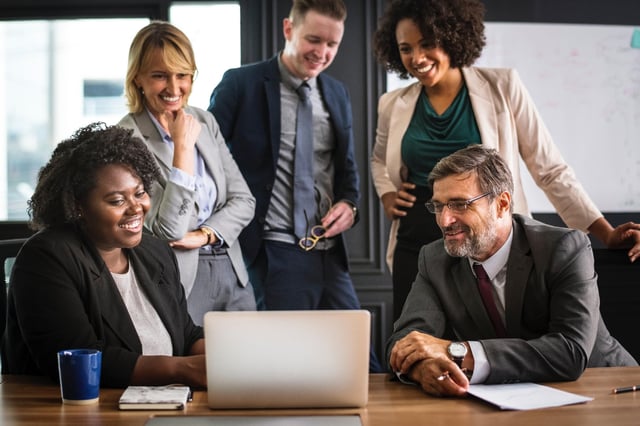 https://unsplash.com/photos/_r4DM9jIaKY

9. Naming, sharing, calendar
Files have name and tags. Use both for structuring purposes. Project managers should aim to create a naming system that makes every file recognizable and easily retrievable by everyone in the team independently. Whether your team members are in Rio de Janeiro, Paris, or Shanghai, the language of file labeling should be universally clear. The calendar is another structural element, which makes things done timely and keeps track of time. This is particularly important for international students working on academic projects across continents to keep in harmony. If you're in Dubai, but need coursework help in London, it is especially helpful to keep your calendar in sync to avoid missing deadlines.

10. Communication
Slack, Trello, and Quip are generally the best options for commercial chatting. Instant messaging requires time and effort. Don't force people to use Skype, Telegram or other messengers oriented towards social media. Another bad idea is using a private account. Imagine chat windows from your client and mom right next to each other--the risk of confusing the two is high. In short, it is not ideal for planning projects and cultivating corporate ideas. These communication devices work best for project planning and running corporate communication.

---
Conclusion
IPs for successful project management are developing very fast. While others are trying to find out what is modern and appropriate today in 2018, you can utilize traditional winning project management steps and keep up with the year's trends at the same time. Always remember to keep it simple: the more tools you use, the more time you spend on planning.


---
About The Author:

Alyssa Johnson is a professional academic writer, blogger, and coach.
---
Editor's Comments:
Alyssa's article is among the best articles I have read as a Professional Project Manager (PMP). This is one of those articles that you need to read several times to get the most out of it.
---
The Information Shown Below Is From Fast Easy Accounting
OUTSOURCED ACCOUNTING FOR


THE BUSY CONTRACTOR
IN A MOBILE ENVIRONMENT
Download the Contractors APP today

from the

App Store

or

Android Store
Access

Code: FEAHEROS
Click here to download the App on Android:
Click here to download the App on iOS:
Simply scan the QR code or search for 'MyAccountants' in the App Store and enter the Access code: FEAHEROS to utilize the powerful App features and capabilities, and benefit from having our Construction Accounting App at your fingertips, 24/7."
PS: Even if you are not a Construction Contractor you will find a plenty of benefits in the app so we invite you to download it too! It's Free so why not?