---
Today's Guest Article Is From Anastasia Harold (Coolfront Affiliate Manager)
If you've recently opened a service or contracting business, it can be tough to get everything perfect from the beginning. Some things are crucial to getting started right, while some other things can wait until you're more established. Use these tips to avoid some common mistakes that can cost your business in the future:
---
Stay organized from the start
There's going to be a LOT of paper flying around. Receipts, invoices, bank statements, and mail are just the beginning. Try to be paperless as much as possible, so that you don't lose paperwork. If you have unavoidable paper receipts, use an app such as Genius Scan to quickly snap a picture of the receipt, in case it does get lost.
Have a rough idea for your brand
You may not have a fully developed brand yet, and honestly, that's okay. However, you can have a logo designed for less than $50 from many online designers, and a website for not much more. Make it easy for people to find you and recognize you when they need work done.
Have a box of business cards - and don't order too many
Always have business cards on hand when you're working a job. It might seem "old school" to some people, but a business card is the fastest way to put your business and all your contact information into the hands of a potential customer. And don't order too many the first time. It's likely you will need to add or change some information sooner rather than later.
Be firm about how you get paid, and stick to the plan
Whether you accept credit cards, checks, cash, electronic payments or baked goods, establish it at the beginning and stick to it. Don't wait until the end of a job to hash out these details. Once the urgency has disappeared and your work is completed, you won't be as much of a priority and it can be more difficult to get your money.

If you need help getting started with a service company, Coolfront Mobile can provide you with zero-cost flat rate pricing and paperless invoice management. Oh, and unlimited training and support. Get a free trial courtesy of Fast Easy Accounting!
About The Author:

Anastasia Harold is the Affiliate Manager for Coolfront in the Western Region.
She's your go-to gal for service business smarts, financial philosophy and sales strategy. But if you have questions on cooking or gardening, she can probably help with that too. Reach her @CoolfrontStasia on Twitter or Anastasia Harold on Linkedin.
---
We Remove Contractor's Unique Paperwork Frustrations
For Construction Company Owners who do not need the full power of a QuickBooks for contractors and want 24/7 online access we offer Xero Accounting Online and we have custom setup for construction companies. Click Here For More.
This Is One More Example of how Fast Easy Accounting is helping construction company owners all across the USA including Alaska and Hawaii put more money in the bank to operate and grow your construction company. Construction accounting is not rocket science; it is a lot harder than that and a lot more valuable to people like you so stop missing out! Call Sharie 206-361-3950 or sharie@fasteasyaccounting.com and schedule your no charge one-hour consultation.

Profitable Contractors and Construction Company owners have known about the value of outsourced bookkeeping services and contractor coaching services like ours for a long time and now you know about it too!
Thank You For Reading This Far And I Hope You Understand we really do care about you and all contractors regardless of whether or not you ever hire our services.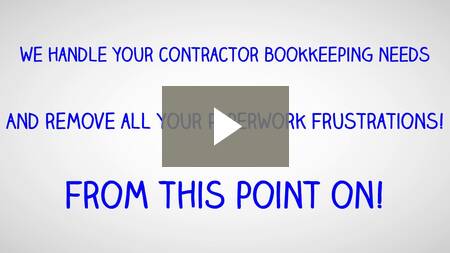 We Scan Your Receipts And Invoices link the appropriate transactions to QuickBooks or Xero Accounting Online depending on the construction accounting service you are using and provide ongoing Cloud Based Contractors Bookkeeping Services by accountants who understand construction.

Thinking About Outsourcing Your Contractors Bookkeeping Services To Save Time And Money?
Click On The Button Below To Download A Free Guide

Need Help Now?
Call Sharie 206-361-3950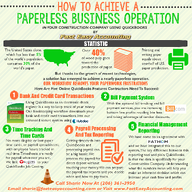 We Are Xero Accounting Experts Specializing In Construction Bookkeeping Services