---
Starting And Building A Construction Contracting Company Is Brutal Not Just Hard!
There are a great number of "Threads Of Success Weaved Into The Fabric Of All Successful High-Profit Construction Contracting Companies" and I am going to share four of them with you.
---
#1 Successful High-Profit Contractors Limit Their Risk
Jeff Bezos, Amazon founder and CEO, nailed the subject of risk when he explained that entrepreneurs should not be risk-seeking. They should focus on limiting risk.
One of the biggest ways to reduce risk in your Contracting Company is by validating the need for your service. If you are new in business join your local trade associations, for example, Master Builders Association and attend a few meetings and take some classes.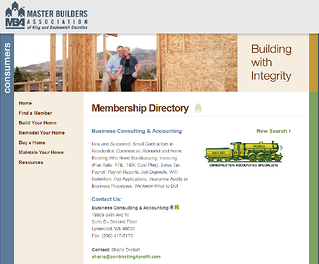 Develop your Unique Selling Proposition (U.S.P.) the one thing that you do better than anyone else in your Geographic and Psychographics Target Market. Try selling your contracting services to a potential customer. Going through this process will help you refine your Value Proposition.
Develop your systems using M.A.P., not P.A.M. so that you can be prepared for the bumps in the road that can (and will most likely) occur. Always remember the five Ps: Prior Preparation Prevents Poor Performance.
Use O.P.M (Other People's Money) by getting job deposits and regular progress payments. Stop borrowing money at 18% and lending it at 0% see https://www.fasteasyaccounting.com/contractor-not-a-banker
#2 Successful High-Profit Contractors Have A Prime Client Profile
Most Contractors fail because they run out of cash not because they didn't know their trade. If we peel the onion back, it comes down to not understanding who their Prime Client is and how to reach them. This is something successful small Contractors do regularly as clockwork.
Do the research and if you have a Construction Accounting Service get them to help you find the top 20% of your clients that generate 80% of your cash flow and profits. This is an ongoing process that takes time, patience and research. It is vital to figuring out how to market your Contracting Company.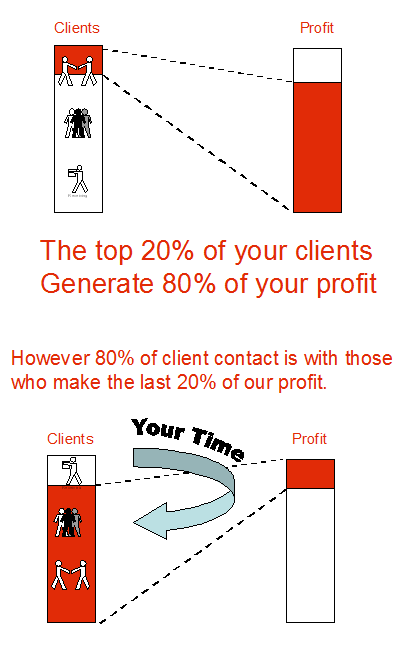 #3 Successful High-Profit Contractors Are Organized
As Alan Lakein said, "Failing to plan is planning to fail." The most successful small Contracting Company Owners are on top of it. They have their team organized, their financial documents organized and they have their priorities organized.
There will always be fires to put out because that is the nature of running a Contracting Company. The most successful Contractors work endlessly to stay organized. This ensures the fires aren't a major distraction to their long-term goals.
Lastly, the organization has long been a tenet of successful High-Profit Contractors like you. If you're still unconvinced, look at the word organization. It's literally right there in the word. You wouldn't go work for a disorganization, would you?
#4 Successful High-Profit Contractors Are Adaptable And Nimble
In a fight between a big guy and a little guy, we tend to think of the little guy as being nimble. Small Contractor's have the same advantage.
Medium and large Construction Companies tend to have extremely high long-term fixed costs. This makes them slow to change direction. Whereas, small Contractors have the advantage of being able to change direction quickly. If their product or service isn't selling as well as expected, they can shift their focus. This concept applies to hiring too! A nimble small Contracting Company can pick and choose the best of the best Construction Workers to staff up as and when you need to.
We certainly tip our hats to small Construction Company Owners everywhere. Hopefully, "Threads Of Success Weaved Into The Fabric Of All Successful High-Profit Construction Contracting Companies" will provide value to you as you draw on them for your Construction Company and for your clients. Here's to thriving!
---
We Remove Contractor's Unique Paperwork Frustrations
For Construction Company Owners who do not need the full power of QuickBooks for contractors and want 24/7 online access we offer Xero Accounting Online and we have custom setup for construction companies. Click Here For More.
This Is One More Example of how Fast Easy Accounting is helping construction company owners all across the USA including Alaska and Hawaii put more money in the bank to operate and grow your construction company. Construction accounting is not rocket science; it is a lot harder than that and a lot more valuable to people like you so stop missing out! Call Sharie 206-361-3950 or sharie@fasteasyaccounting.com and schedule your no charge one-hour consultation.
Profitable Contractors and Construction Company owners have known about the value of outsourced bookkeeping services and contractor coaching services like ours for a long time and now you know about it too!
Thank You For Reading This Far And I Hope You Understand we really do care about you and all contractors regardless of whether or not you ever hire our services.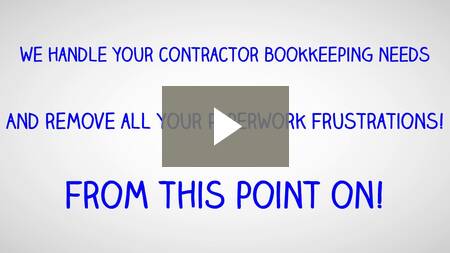 We Scan Your Receipts And Invoices link the appropriate transactions to QuickBooks or Xero Accounting Online depending on the construction accounting service you are using and provide ongoing Cloud Based Contractors Bookkeeping Services by accountants who understand construction.

Thinking About Outsourcing Your Contractors Bookkeeping Services To Save Time And Money?
Click On The Button Below To Download A Free Guide
Need Help Now?
Call Sharie 206-361-3950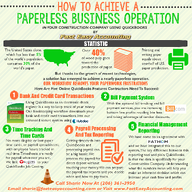 We Are Xero Accounting Experts Specializing In Construction Bookkeeping Services
About The Author:

Randal DeHart, PMP, QPA is the co-founder of Business Consulting And Accounting in Lynnwood Washington. He is the leading expert in outsourced construction bookkeeping and accounting services for small construction companies across the USA. He is experienced as a Contractor, Project Management Professional, Construction Accountant, Intuit ProAdvisor, QuickBooks For Contractors Expert and Xero Accounting Specialist. This combination of experience and skill sets provides a unique perspective which allows him to see the world through the eyes of a contractor, Project Manager, Accountant and construction accountant. This quadruple understanding is what sets him apart from other Intuit ProAdvisors and Xero accountants to the benefit of all of the construction contractors he serves across the USA. Visit http://www.fasteasyaccounting.com/randal-dehart/ to learn more.
Our Co-Founder Randal DeHart - Is a Certified PMP (Project Management Professional) with several years of construction project management experience. His expertise is construction accounting systems engineering and process development. His exhaustive study of several leading experts including the work of Dr. W. Edward Deming, Michael Gerber, Walter A. Shewhart, James Lewis and dozens of others was the foundation upon which our Construction Bookkeeping System is based and continues to evolve and improve. Check out our Contractor Success Map Podcast on iTunes and Follow Randal on Google+
---