Today's Guest Article Is From Brandon Stanley
-----------------------------------------------------------------------------------------------
Are you a contractor that's looking to get more clients to sign up for your services? Then you need to learn the basics of marketing yourself so that you receive more exposure. By implementing the tips suggested in this article the amount you can earn will increase.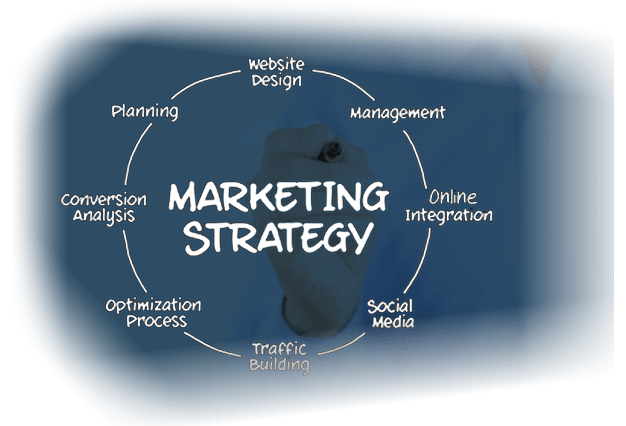 You don't have to spend hours every day marketing yourself in an aimless manner. With a solid plan in place, you can quickly advertise yourself in front of many potential clients at an affordable cost.
---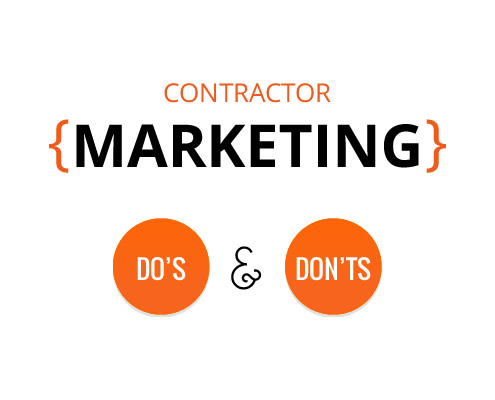 1. Social media
One of the most cost-effective ways of marketing yourself as a contractor is social media. You can build a following of potential customers and notify them when you have promotions or new deals. On a Facebook page, you can create posts with a code for a discount.
You can also take advantage of influencer marketing to get the message out about your service. For example, on YouTube look for a popular channel that is currently releasing a lot of videos related to your industry. So if you're a car mechanic, you could target a channel that talks about new cars and DIY car repair jobs.
Influencers might not charge much to do a little 10-second mention of your services, but the return could be huge. This all depends on the number of people that are subscribed to the YouTube channel.
2. Newsletter
You can take advantage of email marketing to harness the power of constant communication with your potential clients. Once you've acquired the email address of clients, take the time to introduce yourself and what you're about. In consequent emails make it your mission to provide as much value to your email list as possible.
For instance, if you're a contractor that installs solar products in the home, then you can inform the audience about the advantages of such products. You can also provide information about how to choose among the different solar products that you're offering.
The email newsletter should be sent out regularly so that the audience expects it. Then when you have an offer or promotion running, you can send it out and expect a high rate of response. That's because after providing value to your list they will be more engaged when an offer is sent.
In the email don't be shy to include personalized recommendations. It's estimated that a personalized recommendation can increase the conversion rate by as much as 5.5.
3. Local search
As a contractor, local search is a big one because you'll typically be competing against other contractors in your local area. When customers need a service in their local area, then the local search listing inside the Google search engine is where they will look. If you are not there, then you have no chance of being selected.
To appear in the local listing, you need to fill out your business information in their business directory. This includes information such as the name of your business, the nature of what you do, your operating hours and so on. However, Google can also pull information from your website if there is incomplete information.
One thing that will set you apart from the competition in the local listing is the reviews. The customer reviews can make or break your business. In order to acquire positive reviews, you need to provide a positive experience for the client. However, also encourage the client to leave a review once they have finished using your services.
Acquiring a horde of reviews means you'll be more trusted. If one company has five positive reviews versus another that has hundreds, then the latter is more likely to get chosen.
4. Build a blog
It's a high ROI investment to have a blog regardless of what contractor business you are operating in. The blog can serve as the center of operations because you can use it to educate your audience on your services.
Also, the blog can be entertaining. If you find any funny news in your industry, then create a short 300-word blog post to share it. This keeps the user engagement up and may potentially lead to viral content. It doesn't matter how people end up on your blog, once they do you can use the newly acquired traffic to your advantage.
The primary goal should be to acquire the email address so that you can market your contractor services on a regular basis. The conversion rate of email marketing is significantly higher than simply having a blog on its own.
5. YouTube marketing
YouTube can provide a huge new audience that you might have never explored. Videos are becoming the number one way to consume information. Therefore, if you aren't creating videos, then you are missing out.
The videos can be instructional in nature where you describe how to use your products or services. You can even educate the followers of your channel on random information related to your trade. For instance, let's say you're a contractor that specializes in concrete pathways around the home. You could create instructional videos of how to mix concrete, and how to lay the pathway for themselves.
They'll notice your videos and look at you as an authority in the field. Consequently, they'll be more eager to trust and hire you to complete the job. As Adam Fraiser from Rushmyessay UK says: "All that it takes for YouTube marketing is getting in front of a camera with your personality".
Conclusion
Any contractor can implement the five marketing tips here with success can get a lot of new clients. The devil is in the details, so you need to implement the tips in a productive way. Perhaps take a look at what others are doing in your industry for some guidance. There is no need to re-invent the wheel because you can spy on the competition to gain insight into contractor marketing methods.
As you begin the marketing journey, you might discover new opportunities to grow your contractor business. Take full advantage of them to fully saturate the market you are competing in.
---
About The Author:

Brandon Stanley