Today's Guest Article Is From Anastasia Harold - Coolfront Affiliate Manager

Running a contracting company has countless challenges. Most of your time and energy is usually focused on customer satisfaction, rightfully so. However, things such as billing, invoicing and paperwork are critical parts of owning a business but are often neglected or mismanaged. Paperless invoicing and billing solve a variety of these issues.

Sometimes paperwork is lost altogether. A cloud-based paperless system stores all your important documents on secure servers, so nothing is ever truly lost. In addition, digital documents are rarely lost by your customers, the ones who need to pay you! And even if they do lose it, it's easy to simply resend the digital version.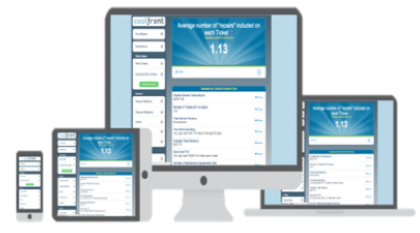 Digital paperwork is easy to read. It's much less susceptible to errors, thanks to autocorrect and automatic totally of line items. If the people in your office are struggling to decipher handwriting and calculate totals, chances are your customers are as well. Figuring out discounts and sales tax can be confusing for even the most experienced person. Electronic invoices take the guesswork out of reading and computing.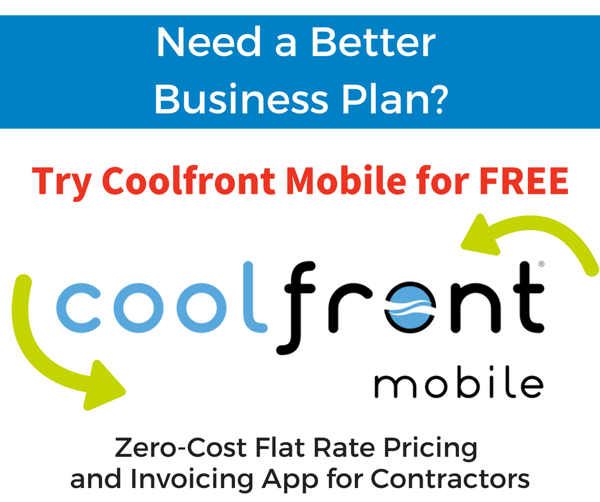 Lastly, and perhaps most importantly, is cost. Paperless saves you money, no matter how you slice it. In fact, some options such as the Coolfront Mobile app can increase your profits by 30%, thanks to an increase in efficiency and the built in zero-cost aspect, coupled with built in flat rate pricing customized to your business.
---
For a free trial of a zero-cost paperless invoicing system, featuring a fully managed flat rate pricing database for HVAC, plumbing and electrical repairs, visit www.coolfront.com/fasteasyaccounting

Have questions or need help getting started?
Tweet me @coolfrontstasia or connect with me on Linkedin
Anastasia Harold - Coolfront Affiliate Manager
---
I Highly Recommend all HVAC and Plumbing contractors visit www.coolfront.com/fasteasyaccounting and get to know Anastasia Harold. She is a valuable resource to all contractors. Please let her know Randal DeHart, The Contractors Accountant, recommended you.
About The Author:

Anastasia Harold is the Affiliate Manager for Coolfront in the Western Region.
She's your go-to gal for service business smarts, financial philosophy and sales strategy. But if you have questions on cooking or gardening, she can probably help with that too. Reach her @CoolfrontStasia on Twitter or Anastasia Harold on Linkedin
The Information Shown Below Is From Fast Easy Accounting
OUTSOURCED ACCOUNTING FOR


THE BUSY CONTRACTOR
IN A MOBILE ENVIRONMENT
Download the Contractors APP today

from the

App Store

or

Android Store
Access

Code: FEAHEROS
Click here to download the App on Android:
Click here to download the App on iOS:
Simply scan the QR code or search for 'MyAccountants' in the App Store and enter the Access code: FEAHEROS to utilize the powerful App features and capabilities, and benefit from having our Construction Accounting App at your fingertips, 24/7."
PS: Even if you are not a Construction Contractor you will find a plenty of benefits in the app so we invite you to download it too! It's Free so why not?