Does this sound familiar?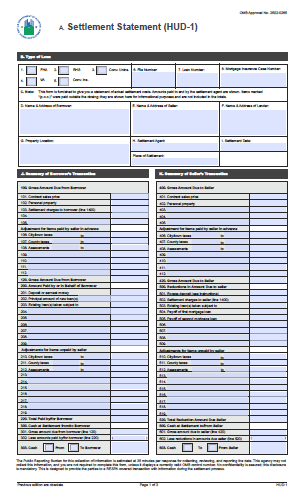 You are a spec home builder in need of a construction draw and your bank or lender wants to see your latest financial reports and this time they want all of the current houses you are working on to be reflected in QuickBooks correctly as Work-In-Process (W.I.P.) and not in Cost of Goods Sold (COGS) or Expenses.
You have some HUD-1 Statements that need to go into QuickBooks and are not clear on the best way to do it because every time you try it somehow it throws something else out of balance?
You need answers fast so search online for the answer and after a few hours you discover what a colossal waste of time that was and you still don't know what to do!
Now you are really desperate so you call the person who does your taxes and they say to put everything in Cost of Goods Sold (COGS) or Expenses and when you try to explain why that doesn't work they suggest you are not listening to them.
You just know it cannot be this hard! There must be something real simple and it should only take five minutes to do it!
What do you think would happen if a tax accountant with no construction skills tried to build a house and called you for some advice over the phone because it cannot be that hard! You would laugh your socks off and ask what he or she is smoking?
Mastering A Trade Or Profession Takes Minimum
10,000 Hours Of Dedicated Practice And
Spec Home Builders Have Unique
Bookkeeping Services Needs
Not Just Any Bookkeeper Will Do - Too often spec home builders hire the wrong bookkeeper mistakenly believing all bookkeepers are the same. Nothing is further from the truth. Not all construction workers are the same. Hiring the wrong construction field worker can cost you dearly in time and money. You have Work-In-Process (W.I.P.) reports and Job Cost Tracking unlike any other construction company.

It Is The Same - When outsourcing to a construction bookkeeping services company. You need to know they have staff trained in construction bookkeeping.

QuickBooks Setup - Is the foundation of your spec home builder construction bookkeeping system. You need the correct QuickBooks Version. Our QuickBooks expert in construction bookkeeping services contractors can setup QuickBooks for your construction company. Because if the wrong foundation is put under your construction company and it will not matter who is doing the construction bookkeeping because it will always be a mess and you will never get the QuickBooks reports you need to operate and grow your construction company and get the most value from your board of advisors.

You Need Reports You Can Trust - Because the truth about owning a construction company is you have to make decisions and you need good solid reliable financial reports, Profit and Loss, Balance Sheet, Job Costing, Job Profitability reports and most importantly the Five Key Performance Indicators (KPI) to help you make the best decisions.

You Need To Get Paid - So our QuickBooks setup and unique bookkeeping services makes sending your customer's invoices and statements fast and easy no matter how you do it: Time and Material, Flat-Rate, Cost Plus, Not-To-Exceed, Underground, Rough-In, Trim, Milestones and several other methods.

You Need To Track Job Deposits - Customer down payments can be input many different ways and there is one method that works best and helps you manage cash flow and it can save you money on taxes.

You may need A Simple Invoice Template - You can use to get paid and then give it to your construction bookkeeper to put into QuickBooks and we have a FREE invoice template you can download here. You can preview a video of the FREE invoice template here

You May Need A Simple Change Order Template - You can use to track change orders and get paid for them. We have a FREE change order form you can download here. And a FREE Video to see how it works!

You May Need Complex - Invoice that no QuickBooks Setup can provide. These are commonly known Application for Payment or pay applications and G702 G703. The construction bookkeeping is done in QuickBooks and during the QuickBooks setup there are some special accounts and lists that we install ahead of time. These more complex invoices have the ability to keep track of multiple deposits, payments, change orders, payment history and running totals in a way that your customer can follow. We prepare these as part of our contractors bookkeeping services package and send them to you as often as you need them. Click here for a set of instructions and click here for the application for payment how to video.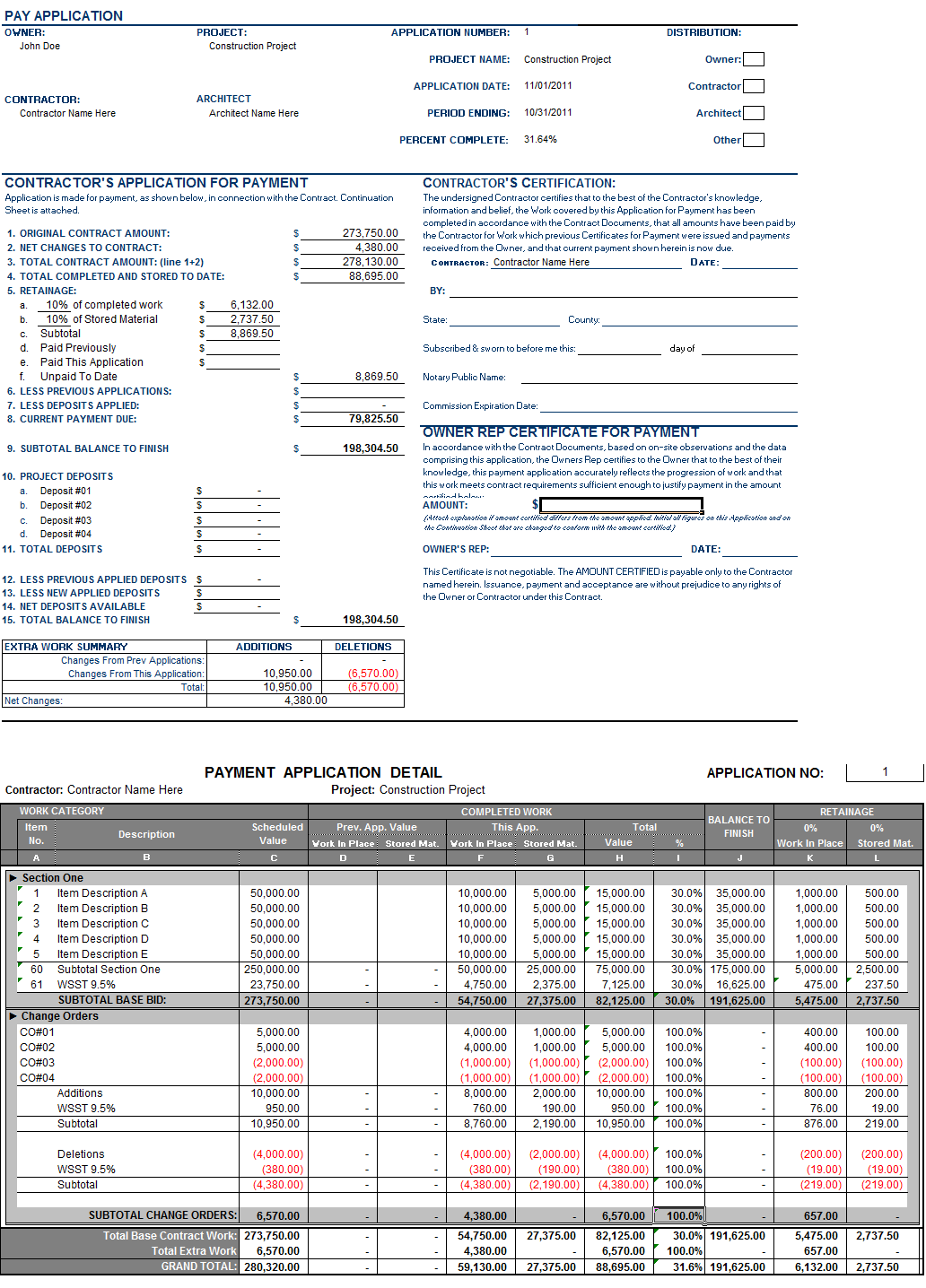 What You Can Expect From Our Bookkeeping For Contractors Services:
In The Long Run We Are The Best Bookkeeping For Contractors Service
And A Whole Lot Less Expensive Than A Cheap Bookkeeper
And We Offer Cloud Based Desktop QuickBooks

Fully functioning QuickBooks desktop version

Export to Excel and Word which is part of the service

Print anything directly from QuickBooks, Word or Excel on your own printer

We Are QuickBooks Experts Specializing In Construction Bookkeeping Services
About The Author:
Randal DeHart, PMP, QPA is the co-founder of Business Consulting And Accounting in Lynnwood Washington. He is the leading expert in outsourced construction bookkeeping and accounting services for small construction companies across the USA. He is experienced as a Contractor, Project Management Professional, Construction Accountant, Intuit ProAdvisor, QuickBooks For Contractors Expert and Xero Accounting Specialist and Bill.Com Certified Guru. This combination of experience and skill sets provides a unique perspective which allows him to see the world through the eyes of a contractor, Project Manager, Accountant and construction accountant. This quadruple understanding is what sets him apart from other Intuit ProAdvisors and Xero accountants to the benefit of all of the construction contractors he serves across the USA. Visit http://www.fasteasyaccounting.com/randal-dehart/ to learn more.
Our Co-Founder Randal DeHart - Is a Certified PMP (Project Management Professional) with several years of construction project management experience. His expertise is construction accounting systems engineering and process development. His exhaustive study of several leading experts including the work of Dr. W. Edward Deming, Michael Gerber, Walter A. Shewhart, James Lewis and dozens of others was the foundation upon which our Construction Bookkeeping System is based and continues to evolve and improve. Follow Randal on Google+