Today's Guest Article Is From Lilian Chifley
As a new construction business owner, keeping your financials in order should be one of your top priorities. Tracking revenues, checking profits, or carefully reviewing your expenses are all necessary steps to building a reliable and responsible financial record. If you have a staff, you will be increasingly tempted to delegate this task to your accounting department; in the end, it's their job to keep the company well grounded.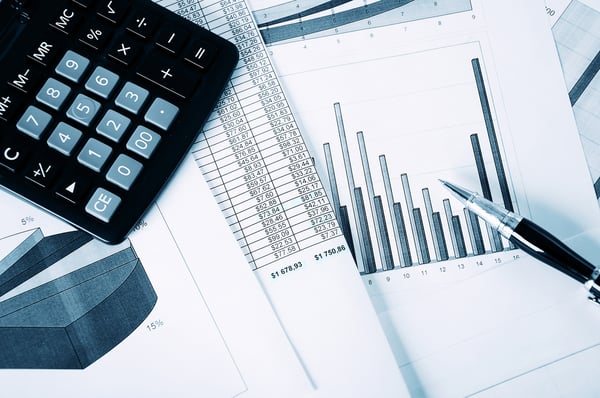 If you already took that decision but still feel the need to check on your employees, these accounting software tips will come in handy.
1. What are your needs? How about your construction company's most attuned skills?
Accounting software offers many features and first-class services for users, making their lives easier, and their jobs trouble-free. Every construction business needs someone to manage its finances; however, only smart entrepreneurs know that checking the exact needs of their company is the first step that should be taken to embark on this journey. Regardless of whether you need someone to accomplish routine tasks or coordinate the activity of your company, keep in mind that the first thing you must do is decide what your company's needs are and think about an automated solution for it.
Another important aspect of this first step is considering your company's most valuable skills. If you can come up with a sensible list of personal employees' duties (who is best at what and why), finding your weak spots should be a piece of cake! In the end, using accounting software to fulfill your company's missing needs is the ultimate goal of automating your business financial department.
2. Give cloud applications a fair try
Depending on how many users use the software daily, you might want to consider a cloud-based system that your employees (and yourself!) will be able to access anywhere, anytime. You could also log into your account using your mobile device if not at your computer or use the corresponding financial app to check on your company's gradual development. Cloud-based services will usually charge you a flat subscription fee per month, so you should be able to choose from their different packages, depending on your budget. Most will offer discount rates if you're signing up for at least one year.
3. Check your budget to make sure you're on track
You'll find accounting services fitting any budget – make sure you are aware of the costs of replacing, repairing, or servicing the goods that you are purchasing. Cheap software might work well in the short term, but in the long term, you might need to replace them, which at the end of the day saves no money whatsoever. The more specialized the service is, the higher the price – so make sure you choose one that fits both your budget and your needs. Find your customized offer and calculate the long-term benefits of operating an automated software, even if you must pay for a premium.
4. Review the add-on features
The featured add-ons are another important part of the decision-making process; which one will provide you with the necessary features and which ones will turn out to be a waste of your money? Figuring this out is relatively simple. First, think about what would bring extra functionality to your existing software – what's the one thing you've always thought about implementing but never had the chance to?
Second, check whether your add-on allows you to use the software remotely (this is very important for your employees!) and see if they accept online payments for the services offered. If they do, you could integrate this service with the on-going eCommerce software already in place, which would make your life so much easier! Third, check to see if any add-ons would go hand in hand with any tax software. Last but not least, taking into consideration all the above details, make a sensible decision.
5. Get construction accountant help if you feel that you need it
"Every business is different, every business has its own set of valuable skills, and every business has a different set of options when it comes to choosing their favorite accounting software. Make sure you check with your accountant to ensure that your business is compatible with the software you've picked!" shares Corina Hornful, Financial Director at Write my Dissertation professional service. Your financial department should be an expert at choosing the features that fit your company since they are the ones who are most aware of your department's needs.
6. How important is customer service?
Customer service is an important outreach tool for construction businesses, so make sure you realize its significance! To attract customers like you, they need to ensure high-quality products, timely deliveries, and the necessary support. There are multiple accounting software programs that provides exceptional customer service support, make sure to ask this feature.
Conclusion
Whichever accounting software you choose, make sure that you will first consider your company's needs, skills, and budget! Then feel free to give your top picks a try. Don't forget to review the add-on features (essential) and evaluate the significance of your customer service within your business. Good luck!
---
About The Author:
Lilian Chifley is a digital marketing expert working mainly with online writing services. Her current assignments are with Rush Essay. When she's not at work, she loves to go out for jogging or cycling, read motivational and inspirational books and spend time with her two young daughters.
(Editor's Note: Products and company names mentioned do not imply any association with or endorsement by Fast Easy Accounting. Consider the software you are currently using and the cloud technology integrations to see what will work best for you and your construction business).
Recommended Reading: Like this post? Check our past blog posts related to this topic.
Access Code: FEAHEROS
Click here to download the App on Android:
Click here to download the App on iOS:
Simply scan the QR code or search for 'MyAccountants' in the App Store and enter the Access code: FEAHEROS to utilize the powerful App features and capabilities, and benefit from having our Construction Accounting App at your fingertips, 24/7."
PS: Even if you are not a Construction Contractor you will find a plenty of benefits in the app so we invite you to download it too! It's Free so why not?