Today's Guest Article Is From Mary Hunter
As construction business owners, you probably wondered how to make your work more productive without being tied to a computer when you're off the field. How to organize your workflow and be as efficient as possible?
Almost every modern person has applications useful for life in his arsenal. Now a huge number of great free tools that will suit both startups and businesses is available. There are many free and paid tools. If you are just at the start, then you can use the free versions to minimize your costs. Ignoring the use of useful tools is not reasonable. After all, many of them will streamline your business processes. Let's look at the ten most popular programs and offers!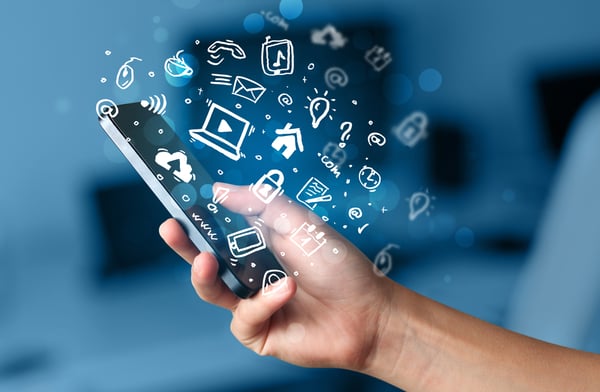 Cloud technology offers the highest level of flexibility needed in the construction process. Let us discuss some of the factors that make cloud technology a perfect fit for the construction business.
1. Asana: The Tool For Organizing The Workflow
With the advent of the Internet, most startups began to be born remotely. After all, the Internet now has no borders between countries, and the team can be international. The complete result of the work depends on the communication of the group, so it is essential that you can control the work of each team member anywhere. Helpful for contractors who are on-site and at the office.
If your team is up to 30 people, then this application will help you with business tasks for free. This collaboration service can work on smartphones and tablets. The application allows you to work with tasks, projects, calendar, use the search, and create notes.
2. G Suite: The Best Offer For Office Work
No matter what the scale of your business is, this cloud product is undoubtedly a must of today. You always have access to information, documents, and data storage - no matter what device you use. Text files, tables, and presentations can be created online collectively, and each member can get access. Moreover, you can convert the results of work in this software to a separate site in just a few minutes.
3. Take Care Of Your Bills With Online Invoices
Construction contractors need an orderly account of each bill. If you want to track accounts, this is an excellent system for contracting businesses. You will be able to create files of your clients and add necessary notes there. Also, you can assign a client to each of your employees. You can watch the history of all your transactions and manage your accounts online. So if you do not have a specialist who will control all these processes, then provide all this to Invoice Online.
4. Lever: The Best Hiring Tool
For many project managers, the process of selecting new team members is not the favorite part of the job. If you are among them, then for you there is an excellent solution - Lever. This program will help in staff selection, finding the most suitable candidates, even in optimizing hiring decisions. Also, the program can optimize the processes of interviewing with potential candidates. Moreover, your team will also be able to participate in all these processes!
5. Design Platform InVision
Want a design similar to famous companies? For example, such as Netflix or Dropbox. Then there is a great tool called InVision. This tool will help in the launch of both design and collaboration with design projects. Moreover, everything is quite simple and clear on this platform!
6. Your Notes Will Always Be With You, Thanks To Evernote
Love to record everything and have quick access to the information? An electronic notebook that is necessary for contractors can help you with this task! All your data is synchronized to all devices where this application will be installed. For example, you recorded something on a smartphone, and voila, the same record appears on your laptop and tablet. The only thing you need besides the application itself is the Internet! So now all the important entries will always be with you.
7. The Storage And Cloud Exchange - Dropbox
Not enough memory for data on your PC, or do you need to exchange data urgently? This cloud storage is popular for all these criteria. So you can secure your data in case of loss and at any time provide download access to your colleagues. You can use both paid and free version. The only caveat is that in the free access you will have a small amount of memory for storage. If you want to store bulk files, then you will have to buy a premium option.
8. MailChimp Will Manage Your Mail
Your construction business will need to attract an audience. Today it can be done in various ways, and this application will be a real assistant! You will be able to enter the market through social networks, e-mail,
advertising on Facebook or Instagram
, create registration forms on the site, and even create postcards for your customers. Also, you can use this tool in the free version, provided that your customer base will be no more than 2000 people. If your startup is at the initial stage, then the free version will be a good start. Also, in the future, it will be possible to think about the full version.
9. No Mistakes With Grammarly
No matter what direction your company will be, you need to write content competently. Check all your texts with this app. Absolutely no matter what the content of the text will be. All mistakes will be identified and listed to you. Moreover, you can buy a version of the program and use it collectively. By the way, there is no need to skip all texts through the website of this program. When you log into your account, the program will work even in online correspondence on many platforms and in Google Docs.
If you need to translate into different languages, then
The Word Point
can help you at any time. Regardless of the specifics of the text and complexity, you will receive an only high-quality translation!
10. If You're An Online Store Use BigCommerce
Although not directly related to construction company work, I'm including
e-commerce
in my list; this functionality will make it so that you will not have to start all activities from scratch. You can try the free version and later purchase the premium version. You will need to create a page, specify the delivery options and payment terms. After that, you will have access to the analytics, thanks to which you will be able to make decisions about the further development of your business.
In Conclusion
The above list of tools for construction company owners and aspiring contractors who want to start their own business is by no means exhaustive. However, it covers the most basic apps, which are in demand today and will not lose relevance in the near future. Do not neglect the use of such useful tools, and you will significantly facilitate many business processes.
---
About The Author:

Mary Hunter is a well-known American freelance blogger with advanced writing skills. She currently works as a translator at
TheWordPoint
translation service. Mary had experience in editing, marketing, and her works appeared in different publications and website articles. From 2015 till the present has been studying at William Paterson University as a philosopher. Her main goal in life is not to set up any goals and keep working every day.
(Editor's Note: Products and company names mentioned do not imply any association with or endorsement by Fast Easy Accounting. Consider the software you are currently using and the cloud technology integrations to see what will work best for you and your construction business).
Recommended Reading: Like this post? Check our past blog posts related to this topic.
Access Code: FEAHEROS
Click here to download the App on Android:
Click here to download the App on iOS:
Simply scan the QR code or search for 'MyAccountants' in the App Store and enter the Access code: FEAHEROS to utilize the powerful App features and capabilities, and benefit from having our Construction Accounting App at your fingertips, 24/7."
PS: Even if you are not a Construction Contractor you will find a plenty of benefits in the app so we invite you to download it too! It's Free so why not?