We Are Open When Other Bookkeepers Are Closed!
Contractors Don't Work 9 to 5 And Neither Do We!
Our Standard Office Hours 9 to 6 Monday - Friday
We Make Appointments To Fit Your Schedule!
Evening And Weekends No Extra Charge!
No Minimum Requirement!
Emergency Bookkeeping!
Profitable Construction - Companies have known about the value of outsourced bookkeeping services for a long time and now you know about it too!
Fill Out The Form And Get The Help You Need!


Need Help Now?
Call Sharie 206-361-3950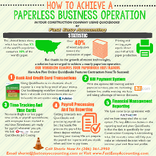 QuickBooks Expert Specializing In Construction Bookkeeping Services

Don't forget, you can hire our services at FastEasyAccounting.com