We Can Move Your QuickBooks Online To QuickBooks Desktop Version You Can Access Online!
Are you unhappy with QuickBooks Online but like the easy online access? We have a solution for you! We can move everything from inside QuickBooks Online into QuickBooks Desktop version and provide you with easy online access. Now you can have the best of both worlds, QuickBooks Desktop with Online access! Call Now 206-361-3950 ask for Sharie or sharie@fasteasyaccounting.com
Contractors Using QuickBooks Online May Experience Some The Following Issues Which They Didn't Have With QuickBooks Desktop Version!
Limited Job Costing Reporting

Limited Sales Tax Reporting

Limited Custom Reports

Limited Report Formatting

Limited Detail On Reports

Limited Filtering Of Reports

Limited To One Window

Limited Tech Support

Limited 3rd Party Apps

Slow Response Time

Wasting Time Moving Between Windows

Cannot Easily Link Multiple Companies

Payroll Issues

Importing multiple transactions

Importing IIF Files

Updating Chart of Accounts

Work-In-Process (WIP) Reports

No Inventory Reporting

Problems With Retention Held Reports

Problems With Retention Due Reports

Purchase Order Tracking

Job Progress Invoice Tracking

Corrupted Trial Balance Reports

Corrupted Financial Reports

Cannot Create Item Reports

Cannot Backup Before Performing Major Revisions

Too Many People In The File

QuickBooks Online Is Like A Doorknob Where Everyone Gets A Turn

Not Enough Controls To Keep Amateurs From Really Causing Problems

Tax Accountants in an effort to make QuickBooks online easier for them

Pages Regularly Become Unresponsive The Program Needs To Be Restarted
QuickBooks Online is a great program for small companies including some non-profit organizations but it is not suited for a serious construction contractor with more than two projects a month and generating more than $500 a year in sales.
Most Construction Companies started using QuickBooks Online so they could get to their QuickBooks Pro or QuickBooks For Contractors file anywhere they have internet access 24/7.
We Can Move Your QuickBooks Online File Into Our Private Cloud Server And Provide You With The Full Power Of QuickBooks Desktop Version Online In The Cloud!
Access QuickBooks Desktop Version From Your PC or Mac
Highly Skilled Technicians Maintain The Software
Push A Button And Have
Paperless System For You To Store, Print, E-mail Documents

Microsoft Is On The Server For You To Use

Microsoft Excel Is On The Server For You To Use

Cash Report

anytime YOU want it!

Receivables report

anytime YOU want it!

Payables report

anytime YOU want it!

Profit & Loss statement

anytime YOU want it!

Balance Sheet report

anytime YOU want it

!

Job Costing report

anytime YOU want it!

Estimates Vs. Actuals report

anytime YOU want it!

Frequently Asked Questions And Answers Click Here
The Screenshots Below Were Taken In Our Lynnwood Washington Office
QuickBooks For Contractors Is Running Smoothly On Cloud Based High-Speed Servers 1,000+ Miles Away!

Tucked Securely In A Building With Armed Guards
With Highly Skilled Technicians Maintaining It

Access Windows QuickBooks Desktop Version From PC or Mac
English Speaking, U.S. Based Technicians Maintain The Server
QuickBooks Software Updates Are Automatically Applied
We Provide Your QuickBooks Maintenance And Support
Frequently Asked Questions And Answers Click Here
But Wait There's More!
Our Contractor Clients Have 24/7 Access To QuickBooks Contractor Financial Reports!
Just when you thought our special brand of outsourced contractor bookkeeping services couldn't possibly get any better...it does...yet again!
We provide professional contractor bookkeeping services primarily for construction company owners with annual sales volume $0 - $5,000,000 using the full desktop version of QuickBooks For Contractors which rests on an Intuit Approved Commercial Hosting Service.
On demand 24/7 internet cloud based access to your QuickBooks Reports including Profit & Loss, Balance Sheet, Receivables, Payables and more without having to own or open QuickBooks For Contractors!
Profitable Construction - Companies have known about the value of outsourced bookkeeping services for a long time and now you know about it too!
Fill

Out The Form And Get The Help You Need!
Need Help Now?
Call Sharie 206-361-3950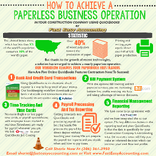 QuickBooks Expert Specializing In Construction Bookkeeping Services
QuickBooks Expert In Construction Bookkeeping Services

Don't forget, you can hire our services at FastEasyAccounting.com