QuickBooks For Contractors Not Required



You do not have to buy or operate QuickBooks or QuickBooks for contractors in order to outsource your construction bookkeeping. You can still enjoy our contractors bookkeeping services and have online access to your financial reports.
We have the ability to lease it through our relationship with an Intuit approved cloud based server to allow 24/7 access to the desktop version of QuickBooks for Contractors so that you will always have the most current version along with automated daily backups and updates.
We process and prepare financial data to create accurate, timely and professional reports for contractors to use in decision making and business management.
We will take your data and post it to QuickBooks for contractors for you and provide you with 24/7 web access to your financial reports without having to open QuickBooks for contractors.
The Short Video Below Tells The Whole Story
Letting us handle accounting functions gives contractors more time to run their company. This also removes the stress and frustration of doing the contractor bookkeeping services yourself.
Each construction company is unique; Fast Easy Accounting provides services tailored to your needs on a weekly, monthly or quarterly schedule.
Save Money! Hire our contractors bookkeeping services instead of employees
Instead of hiring employees use Fast Easy Accounting to handle your contractors bookkeeping services. No payroll taxes or benefits to pay for saves you money.
Don't like computers? Want to keep manual records?
Many contractors do not want to use QuickBooks for contractors or computer generated spreadsheets for their business. We can help you set up your records using manual methods. This saves time and the frustration of losing data.
Is QuickBooks For Contractors working for you?
Many business owners don't have an accounting background and discover their QuickBooks for contractors setup is not working properly. We confirm that your QuickBooks for contractors setup is working properly and we keep it that way.
Profitable Construction - Companies have known about the value of outsourced bookkeeping services for a long time and now you know about it too!
For Construction Company Owners who do not need the full power of QuickBooks for contractors and want 24/7 online access we offer Xero Accounting Online and we have custom setup for construction companies. Click Here For More.
We Scan Your Receipts And Invoices link the appropriate transactions to QuickBooks or Xero Accounting Online depending on the construction accounting service you are using and provide ongoing Cloud Based Contractors Bookkeeping Services by accountants who understand construction.
Thinking About Outsourcing Your Contractors Bookkeeping Services?
Click On The Button Below To Download A Free Guide

Fill

Out The Form And Get The Help You Need!
Need Help Now?
Call Sharie 206-361-3950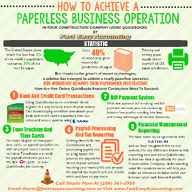 We Are QuickBooks Experts Specializing In Construction Bookkeeping Services
About The Author:

Randal DeHart, PMP, QPA is the co-founder of Business Consulting And Accounting in Lynnwood Washington. He is the leading expert in outsourced construction bookkeeping and accounting services for small construction companies across the USA. He is experienced as a Contractor, Project Management Professional, Construction Accountant, Intuit ProAdvisor, QuickBooks For Contractors Expert and Xero Accounting Specialist and Bill.Com Certified Guru. This combination of experience and skill sets provides a unique perspective which allows him to see the world through the eyes of a contractor, Project Manager, Accountant and construction accountant. This quadruple understanding is what sets him apart from other Intuit ProAdvisors and Xero accountants to the benefit of all of the construction contractors he serves across the USA. Visit http://www.fasteasyaccounting.com/randal-dehart/ to learn more.
Our Co-Founder Randal DeHart - Is a Certified PMP (Project Management Professional) with several years of construction project management experience. His expertise is construction accounting systems engineering and process development. His exhaustive study of several leading experts including the work of Dr. W. Edward Deming, Michael Gerber, Walter A. Shewhart, James Lewis and dozens of others was the foundation upon which our Construction Bookkeeping System is based and continues to evolve and improve. Follow Randal on Google+
| | | | | |
| --- | --- | --- | --- | --- |
| | | | | |

Don't forget, you can hire our services at FastEasyAccounting.com