Drag And Drop Documents Into Our Paperless Server
Drag And Drop Pain Relief Because You Have To Do More With Less!
As usual we are on the forefront of contractor bookkeeping and outsourced accounting services for contractors by continually innovating to bring you new and improved, better and faster processes to help your save time and money by without additional cost by streamlining your paperwork and your contractor bookkeeping process.
In addition to all the ways listed in How To Get Paperwork To Us we have recently added Drag and Drop which if it only saves you ten minutes a day on your contractor bookkeeping could be worth hundreds or thousands of dollars annually to your bottom line! For more on how Ten Minutes A Day can make or break your construction company Click Here
Drag And Drop From Your Desktop Directly Into Our Paperless Server
Drag And Drop From Outlook Directly Into Our Paperless Server
Drag And Drop From Hotmail Directly Into Our Paperless Server
Drag And Drop From G-Mail Directly Into Our Paperless Server
Drag And Drop From Yahoo Mail Directly Into Our Paperless Server
We hope you find this useful. Please check back often because we are developing a lot more innovations that will drive down the cost of outsourced accounting for contractor bookkeeping to make your lives easier by providing more certainty in operating and growing your construction company.
Profitable Construction - Companies have known about the value of outsourced bookkeeping services for a long time and now you know about it too!
Fill Out The Form And Get The Help You Need!
We Scan Your Receipts And Invoices link them to Xero transactions where it is appropriate and give you back a CPA-ready packet for your tax return and we provide ongoing Cloud Based Contractors Bookkeeping Services by accountants who understand construction.
Thinking About Outsourcing Your Contractors Bookkeeping Services To Save Time And Money?
Click On The Button Below To Download A Free Guide

Fill

Out The Form And Get The Help You Need!
Need Help Now?
Call Sharie 206-361-3950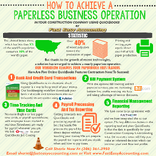 We Are Xero Accounting Experts Specializing In Construction Bookkeeping Services
About The Author:

Randal DeHart, PMP, QPA is the co-founder of Business Consulting And Accounting in Lynnwood Washington. He is the leading expert in outsourced construction bookkeeping and accounting services for small construction companies across the USA. He is experienced as a Contractor, Project Management Professional, Construction Accountant, Intuit ProAdvisor, QuickBooks For Contractors Expert and Xero Accounting Specialist and Bill.Com Certified Guru. This combination of experience and skill sets provides a unique perspective which allows him to see the world through the eyes of a contractor, Project Manager, Accountant and construction accountant. This quadruple understanding is what sets him apart from other Intuit ProAdvisors and Xero accountants to the benefit of all of the construction contractors he serves across the USA. Visit http://www.fasteasyaccounting.com/randal-dehart/ to learn more.
Our Co-Founder Randal DeHart - Is a Certified PMP (Project Management Professional) with several years of construction project management experience. His expertise is construction accounting systems engineering and process development. His exhaustive study of several leading experts including the work of Dr. W. Edward Deming, Michael Gerber, Walter A. Shewhart, James Lewis and dozens of others was the foundation upon which our Construction Bookkeeping System is based and continues to evolve and improve. Follow Randal on Google+