QuickBooks Cleanup And Repair



Is This Happening To You?

You are getting behind on paperwork?

You spend your evenings and weekend fighting with QuickBooks?

You cannot believe construction bookkeeping can be so hard?

You think maybe QuickBooks setup may not have been done correctly for construction bookkeeping?

You are bouncing checks because QuickBooks and the bank statements don't match!

You have to force reconcile the check and credit card registers every month or you quit trying to reconcile them.

You are having trouble getting invoices into QuickBooks and out to your customers?

Your customers question or even refuse to pay you until you provide them with an Invoice that makes sense!

You don't know for sure who owes you money because they are waiting for your Invoice!

Your tax preparer refuses to prepare your tax return because you need a QuickBooks cleanup?
You don't know for sure who and how much you owe your vendors and suppliers and if they are over-billing you!
One of the most common problems with QuickBooks is the file gets to big and will tend to tip over and crash like one ton truck with a forty foot stack of bricks loaded in the back.
One of the first things we do when diagnosing a QuickBooks file is check the size of it and the video below shows you how we do it and you can too.
We have a system for QuickBooks cleanup that is Fast And Easy! Put all your paper in a box, crate, shipping container, whatever it takes and bring it to us! We know what to do!
For more information read this short article What Paperwork Do We Want?
Your construction bookkeeping paperwork has already been over handled; we do not have any emotional attachment to it which means we can reduce input time by at least 40% which will save you time and money!
Profitable Construction - Companies have known about the value of outsourced bookkeeping services for a long time and now you know about it too!
We Scan Your Receipts And Invoices link them to Xero transactions where it is appropriate and give you back a CPA-ready packet for your tax return and we provide ongoing Cloud Based Contractors Bookkeeping Services by accountants who understand construction.
Thinking About Outsourcing Your Contractors Bookkeeping Services To Save Time And Money?
Click On The Button Below To Download A Free Guide


Fill

Out The Form And Get The Help You Need!
Need Help Now?
Call Sharie 206-361-3950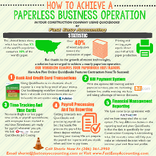 We Are Xero Accounting Experts Specializing In Construction Bookkeeping Services
About The Author:

Randal DeHart, PMP, QPA is the co-founder of Business Consulting And Accounting in Lynnwood Washington. He is the leading expert in outsourced construction bookkeeping and accounting services for small construction companies across the USA. He is experienced as a Contractor, Project Management Professional, Construction Accountant, Intuit ProAdvisor, QuickBooks For Contractors Expert and Xero Accounting Specialist and Bill.Com Certified Guru. This combination of experience and skill sets provides a unique perspective which allows him to see the world through the eyes of a contractor, Project Manager, Accountant and construction accountant. This quadruple understanding is what sets him apart from other Intuit ProAdvisors and Xero accountants to the benefit of all of the construction contractors he serves across the USA. Visit http://www.fasteasyaccounting.com/randal-dehart/ to learn more.
Our Co-Founder Randal DeHart - Is a Certified PMP (Project Management Professional) with several years of construction project management experience. His expertise is construction accounting systems engineering and process development. His exhaustive study of several leading experts including the work of Dr. W. Edward Deming, Michael Gerber, Walter A. Shewhart, James Lewis and dozens of others was the foundation upon which our Construction Bookkeeping System is based and continues to evolve and improve. Follow Randal on Google+