Will Your QuickBooks File Stand Up To An IRS Audit?
Bad Construction Bookkeeping Practices Raises Red Flags
As A Contractor You Get - A lot of attention from the local, state and Federal tax agencies because by nature you spend most of your time standing up, moving around, building, remodeling, repairing, maintaining stuff that makes civilization possible; and not enough time and energy on your construction bookkeeping.
Construction Accounting And Bookkeeping - Involves a lot of sitting, intense reading, boring, routine, mundane work and a whole lot of continuing education classes and seminars. It is like flying an airplane, 98% boredom with 2% sheer terror!
So You Tend - To put it off as long as possible or find a cheap bookkeeper and both options end in pain and tears.
It Is Old News - To most accountants that the Internal Revenue Service (IRS) can ask for an EXACT COPY of your QuickBooks file and that they have been training some of their staff in how QuickBooks works so they can get better at helping you pay your fair share of taxes.
If You Are Interested - Click on the button below to download a copy of the letter sent from the IRS sent to Patricia Thompson Chair of The American Institute of CPA's on April 20 2011.
First And Foremost - Compliance with the laws, rules and regulations makes sense and spending your time and effort earning money is where it is at and we know you feel the same way.
As A Contractor - You deserve to be wealthy because you add value to other people's lives. So when you focus your time and energy on your construction company's core competencies you earn more money; it is just that simple. You get paid for your construction work; you do not get paid for doing construction bookkeeping.
When You Spend Time - On construction bookkeeping it is like a Nickel holding up a Five Dollar Bill! It makes no sense to try to save Nickels when you can be earning Five Dollar Bills instead.
When You Don't Have - Construction jobs to work on you can work on your Business Strategy which is One Hundred Dollar Bill work because you are the only one who can do that work! We can mentor you through the process; simply click on the button below:
S.W.O.T. Strengths, Weaknesses, Opportunities, Threats - When your construction company earns a lot of money it is because you are focusing on your Strengths.
Those Jobs You:
Love doing and wake up energized
Have a reputation for being good at
Have mastered the tips and tricks
Have all the tools and equipment
Have fun doing and time flies by
Outsource - Everything that does not directly affect your customer to companies whose core competency is doing those things because they feel the same way you do about your construction company and they can do it better, faster and save you time and money.
Shift The Time And Energy - You were spending on the things you outsource into new innovations that add value to your prime customer and watch your construction company grow and prosper.
Audits Are - A fact of life; do your best to have a clean set of QuickBooks, set aside money in a separate bank account and pay your taxes on time, do the right thing and you will sleep good knowing you deserve to be wealthy because you add value to other people's lives.
Let Us Handle - Your Construction Accounting and Bookkeeping and focus on what you do best.
You Can Have - 24/7 remote access to your desktop version of QuickBooks and we can arrange for a scanner to be placed in your office so that no construction bookkeeper comes to your office.
P.S. If You Are - Have tax issues, behind on tax payments or have unfiled local, state or Federal tax returns contact us and we will do our best to help you. Please understand we play the tax game on the straight and narrow and we have found ALL TAX AGENCIES willing to work some kind of payment plan as long as your intent is to get on the straight and narrow.
P.S.S. We Handle - Emergency bookkeeping and accounting issues because of our "Easy Accounting System".
Profitable Construction - Companies have known about the value of outsourced bookkeeping services for a long time and now you know about it too!
For Construction Company Owners who do not need the full power of QuickBooks for contractors and want 24/7 online access we offer Xero Accounting Online and we have custom setup for construction companies. Click Here For More.
We Scan Your Receipts And Invoices link the appropriate transactions to QuickBooks or Xero Accounting Online depending on the construction accounting service you are using and provide ongoing Cloud Based Contractors Bookkeeping Services by accountants who understand construction.
Thinking About Outsourcing Your Contractors Bookkeeping Services?
Click On The Button Below To Download A Free Guide

Fill

Out The Form And Get The Help You Need!
Need Help Now?
Call Sharie 206-361-3950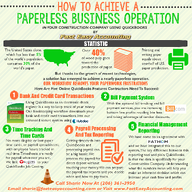 We Are QuickBooks Experts Specializing In Construction Bookkeeping Services
About The Author:

Randal DeHart, PMP, QPA is the co-founder of Business Consulting And Accounting in Lynnwood Washington. He is the leading expert in outsourced construction bookkeeping and accounting services for small construction companies across the USA. He is experienced as a Contractor, Project Management Professional, Construction Accountant, Intuit ProAdvisor, QuickBooks For Contractors Expert and Xero Accounting Specialist and Bill.Com Certified Guru. This combination of experience and skill sets provides a unique perspective which allows him to see the world through the eyes of a contractor, Project Manager, Accountant and construction accountant. This quadruple understanding is what sets him apart from other Intuit ProAdvisors and Xero accountants to the benefit of all of the construction contractors he serves across the USA. Visit http://www.fasteasyaccounting.com/randal-dehart/ to learn more.
Our Co-Founder Randal DeHart - Is a Certified PMP (Project Management Professional) with several years of construction project management experience. His expertise is construction accounting systems engineering and process development. His exhaustive study of several leading experts including the work of Dr. W. Edward Deming, Michael Gerber, Walter A. Shewhart, James Lewis and dozens of others was the foundation upon which our Construction Bookkeeping System is based and continues to evolve and improve. Follow Randal on Google+

Contractor Bookkeeping And Accounting Services
| | | | | |
| --- | --- | --- | --- | --- |
| | | | | |

Don't forget, you can hire our services at FastEasyAccounting.com